dEUS came saw and conquered Belgian Leuven Air
|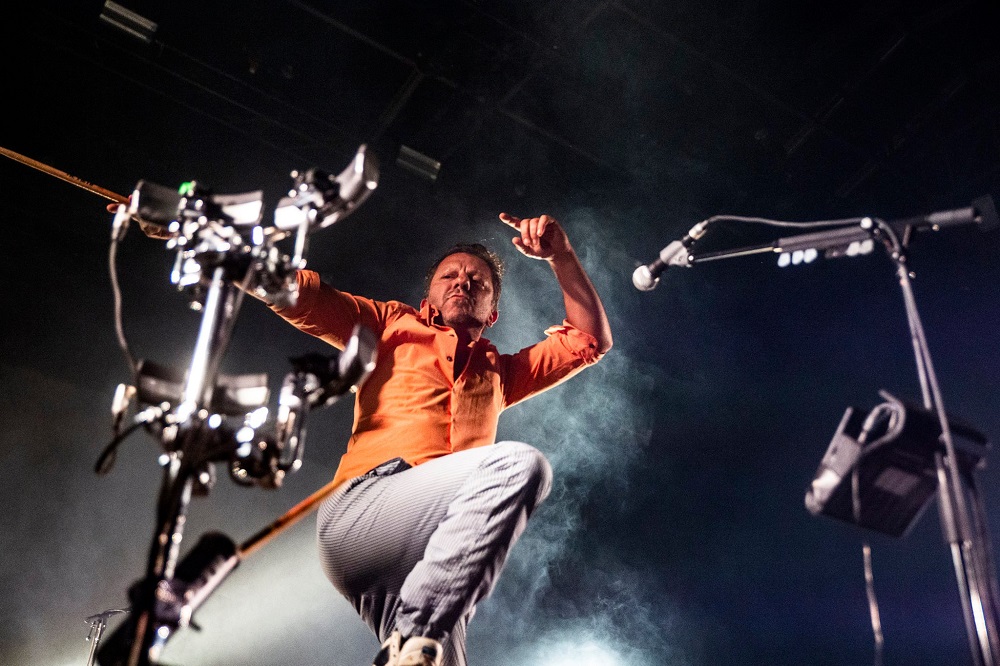 Where on Friday evening Balthazar and Eefje de Visser turned the Leuven Air festival site in Belgian village Heverlee upside down, on Saturday evening it was time for rockband dEUS, who asked The Haunted Youth as a support for the concert.
The Haunted Youth
The band fronted by Joachim Liebens was the warm-up for dEUS. 'Nieuwe Lichting' winner The Haunted Youth performed songs about doubts, hope and what it feels like to be a misunderstood misfit – delivered their music in a dreamy way and with an international sound people could fall in love with. Some 90s Indie rock like Smashing Pumpkins was a good sound to compare their music to.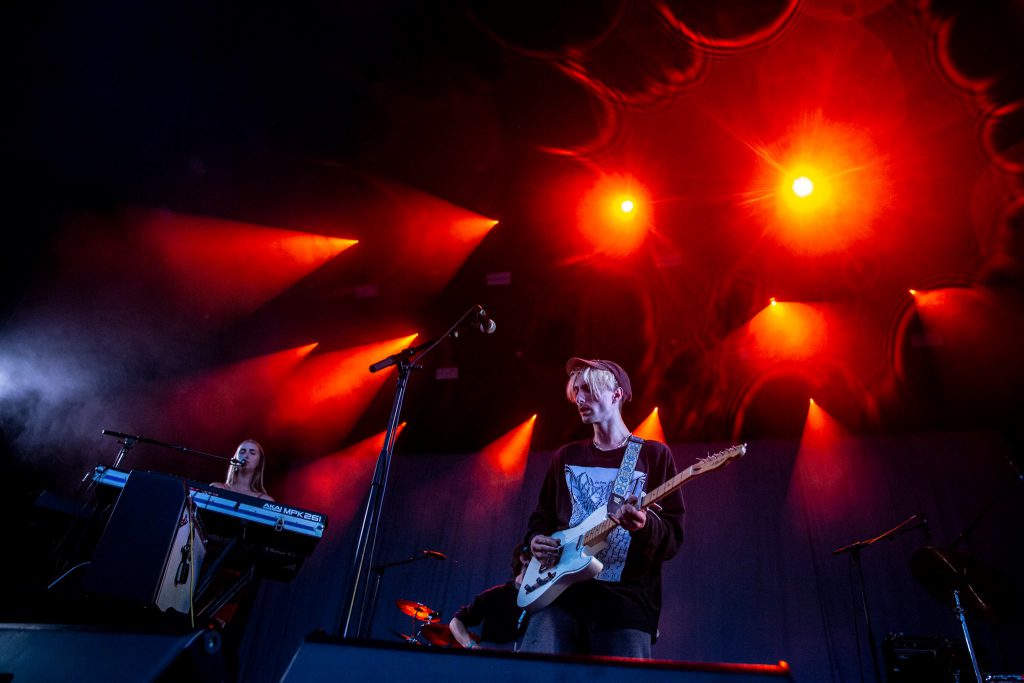 The band is not yet well known to the wider public, their single "Teen Rebel" was liked by the audience without too much trouble. The Haunted Youth performed their tracks as if it were a mature band that had toured all over Europe for years. A worthy warm-up for dEUS.
dEUS
While not headlining the cancelled Pukkelpop, but on the second evening of Leuven Air on August 21, 2021. Also as a headliner and performing in front of a 5000 people audience this was not just a concert in between some others. Although the weather didn't really, or rather, really didn't want to cooperate, the band around frontman Tom Barman entered the stage.
Fans of dEUS were full of expectations because less than a week ago it was announced that Mauro Pawlowski had rejoined the band, to replace the stroke-stricken Bruno De Groote, who was Pawlowski's successor just for five years. However, it seemed as if Mauro had never been away and the guitarist gave full throttle. starting with the opener "The Architect".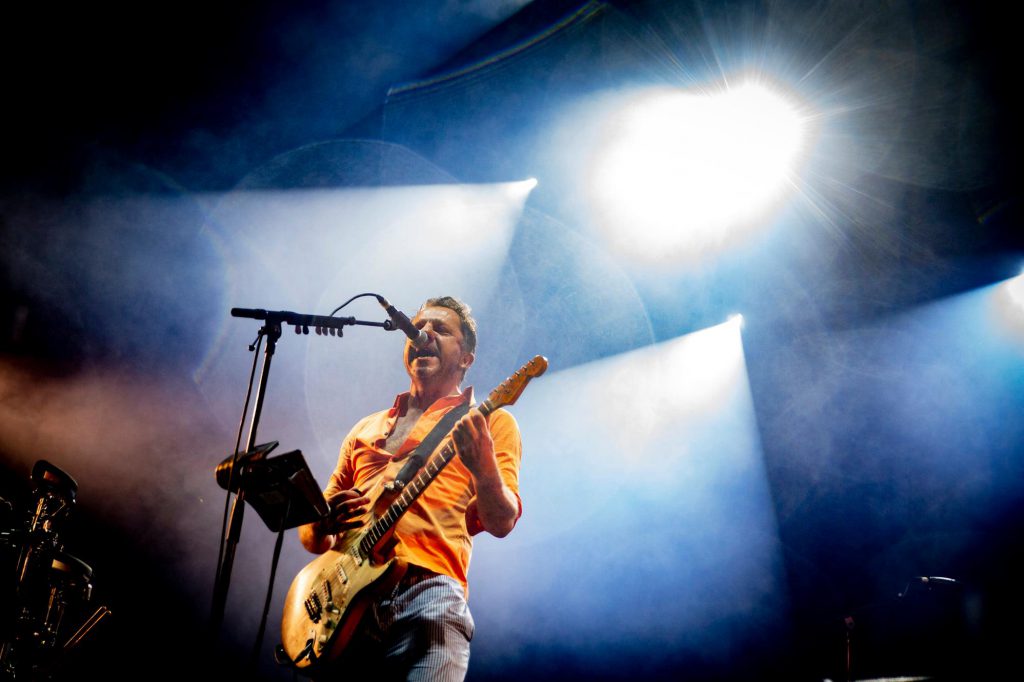 With songs like "Constant Now", "Girls Keep Drinking" and "Fell Off the Floor, Man", dEUS kept going full steam ahead as if they had missed playing. Of course, they had, but in the meantime Barman also announced that the men had dug into the studio to record a new album, although it would be well into 2022 before that album will be released.
The tempo dropped slightly with "Slow" to finally move the entire audience to tears with "Instant Street". The highlight of the evening was for many an awareness of how much they had missed the concerts. Well, dEUS as a musical witch-doctor revived the audience and via "Quatre mains", it went to rest at "Sister Dew", to finally win the last hearts of the audience with the public's favourite "Hotellounge".
dEUS continued and transported the Leuven region with its musical enthusiasm towards dancing and above all: enjoying. Before the public knew, it was over and only encore 'Roses' was poor consolation to those who wanted more. The rain had fallen from the sky almost the entire concert, but no man cared. dEUS came, saw and conquered Leuven Air. Pawlowski is back!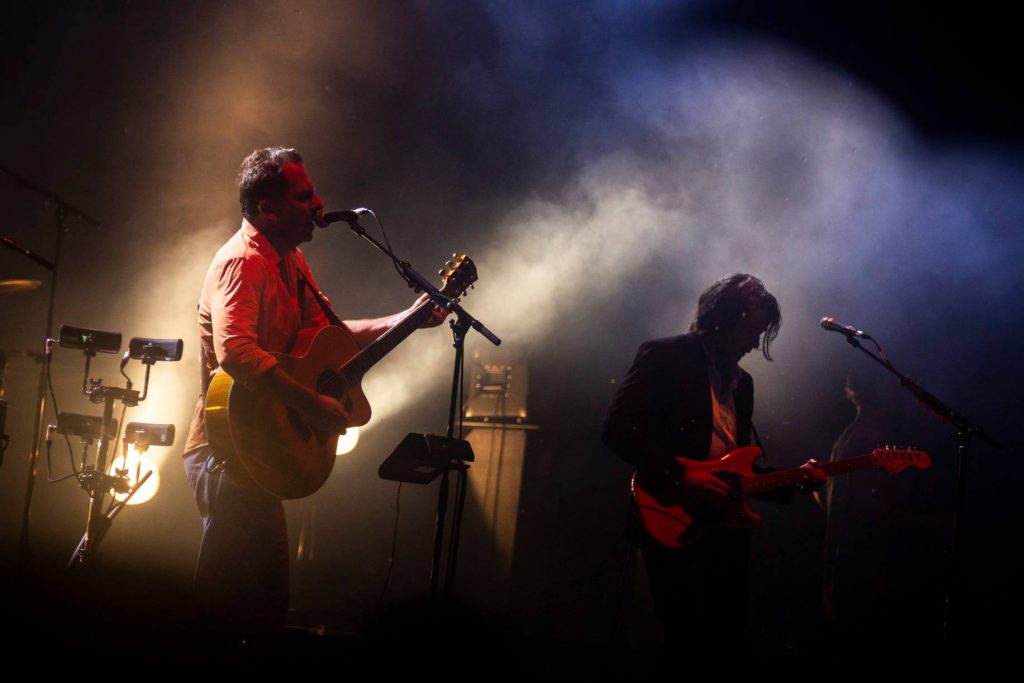 ---
Don't forget to follow our Spotify Playlist: