Primal Scream To Commemorate The 30th Anniversary Of The Classic "Screamadelica" Album With Three Special Releases
|
Originally released in 1991, Primal Scream's "Screamadelica" is one of those rare records that's indisputably an era-defining, all-time classic. Its hedonistic collision course of club culture and rock roots made Primal Scream one of the most critically adored bands of recent decades, and took them into the Top 10 for the first time, later becoming the first-ever album to win the Mercury Prize. Its singles, including "Movin' On Up", "Loaded" and "Come Together" remain dancefloor and radio favourites to this day.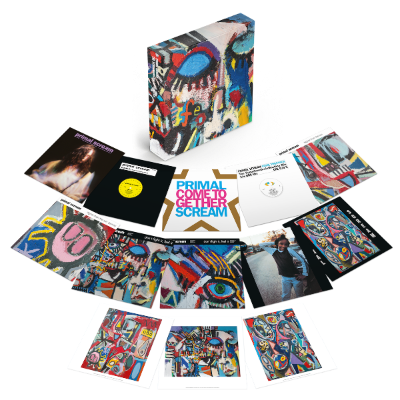 Now Primal Scream commemorates the album's 30th anniversary with three special releases:
The "Screamadelica" 12" Singles Box (out September 17th) features nine replicas of the singles from the original campaign, all pressed on 180-gram heavyweight vinyl. It's completed by a tenth disc, which consists of a previously unheard remix (and accompanying instrumental) of "Shine Like Stars" by the album's late and beloved producer Andrew Weatherall. The box also features three art prints by the album's cover artist Paul Cannell and a download code.
The "Screamadelica" double-vinyl picture disc (out 17th September) features the album's iconic artwork pressed onto vinyl. This represents the first-ever official "Screamadelica" picture disc.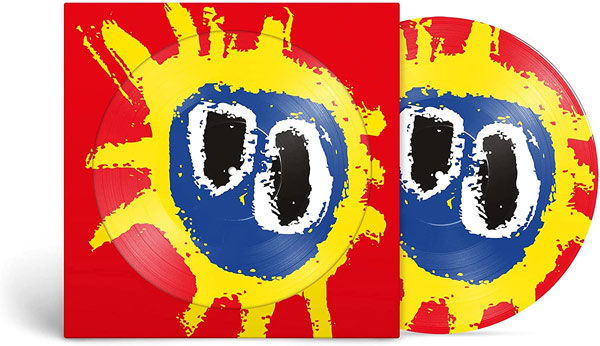 The previously unreleased "Demodelica" collection (out 15th October) provides new insight into the album's creation, with a variety of early demos and work-in-progress mixes. It will be released on digital, double-vinyl, CD and C90 cassette formats. The package will be completed with new liner notes by Jon Savage. The author and journalist is renowned for documenting British music culture with books such as "England's Dreaming: Sex Pistols and Punk Rock" and "The Hacienda Must Be Built".
Primal Scream will return to the festival circuit this summer. They're set to headline Standon Calling (July 25th) before playing TRNSMT(September 11th) and headlining the Big Top stage at the Isle of Wight Festival (September 16th – 19th). Plans are also taking shape for 2022, with the Bingley Weekender, the Low Festival, and two nights at Glasgow's Kelvingrove Bandstand and Amphitheatre already confirmed.
Bobby Gillespie recently teamed up with Jehnny Beth of Savages to release the critically acclaimed duets album "Utopian Ashes". He will also release his memoir "Tenement Kid" in October. A book filled with the joy and wonder of a rock 'n' roll apostle who would radically reshape the future sounds of fin de siècle British pop, Bobby Gillespie's memoir cuts a righteous path through a decade lost to Thatcherism and saved by acid house.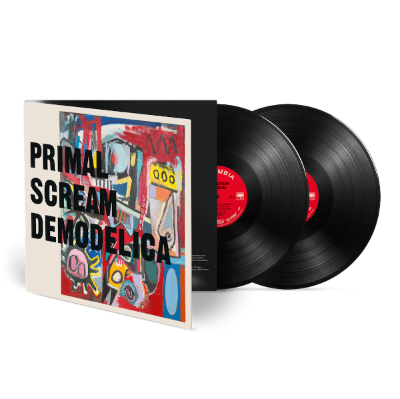 'SCREAMADELICA' 2LP PICTURE DISC TRACKLIST:
LP1
Side A
'Movin' on Up'
'Slip Inside This House'
'Don't Fight It, Feel It'
Side B
'Higher Than the Sun'
'Inner Flight'
'Come Together'
LP 2
Side A
'Loaded'
'Damaged'
'I'm Comin' Down'
Side B
'Higher Than the Sun (A Dub Symphony in Two Parts)'
'Shine Like Stars
'SCREAMADELICA' 12" VINYL BOX SET TRACKLIST
Disc 1: 'Loaded' EP
'Loaded'
'I'm Losing More Than I'll Ever Have' / 'Ramblin' Rose' (Live In NYC)
Disc 2: 'Loaded' EP
'Loaded' (Terry Farley Remix)
'I'm Losing More Than I'll Ever Have' / 'Ramblin' Rose' (Live In NYC)
Disc 3: 'Come Together'
'Come Together' (Terry Farley Extended Mix)
'Come Together' (Andy Weatherall Extended Mix)
Disc 4: 'Come Together'
'Come Together' (The Hypno Tone Brain Machine Mix)
'Come Together' (BBG Mix)
Disc 5: 'Higher Than The Sun'
'Higher Than The Sun' (12" Mix)
'Higher Than The Sun' (American Spring Mix)
Disc 6: 'Higher Than The Sun'
'Higher Than The Sun (A Dub Symphony In Two Parts)'
'Higher Than The Orb'
Disc 7: 'Don't Fight It, Feel It'
'Don't Fight It, Feel It' (12" Version)
'Don't Fight It, Feel It' (Scat Mix)
Disc 8: 'Don't Fight It, Feel It'
'Don't Fight It, Feel It' (Graham Massey Mix)
'Don't Fight It, Feel It' (Instrumental)
Disc 9: 'Dixie Narco' EP
'Movin' On Up' / 'Stone My Soul'
'Carry Me Home' / 'Screamadelica'
Disc 10: 'Shine Like Stars'
'Shine Like Stars' (Andrew Weatherall Remix)
'Shine Like Stars' (Instrumental)
'DEMODELICA' VINYL TRACKLIST
LP1
Side A
'Come Together' (Jam Studio Monitor Mix)
'Damaged' (Hackney Studio Demo)
'Movin' On Up' (Hackney Studio Demo)
Side B
'Higher Than The Sun' (Isle Of Dogs Home Studio)
'Higher Than The Sun' (Jam Studio Monitor Mix)
'I'm Comin' Down' (Isle Of Dogs Home Studio)
'I'm Comin' Down' (Jam Studio Monitor Mix)
LP2
Side C
'Don't Fight It, Feel It' (Isle Of Dogs Home Studio)
'Don't Fight It, Feel It' (Isle Of Dogs Hypnotone Mix)
'Don't Fight It, Feel It' (EMI Publishing Studio Mix)
'Inner Flight' (Hackney Studio Vocal Melody)
'Inner Flight' (Henry A Cappella Jam Studio)
'Inner Flight' (Jam Studio Monitor Mix)
Side D
'Shine Like Stars' (Jam Studio Monitor Mix)
'Shine Like Stars' (Eden Studio Demo)
'Screamadelica' (Eden Studio Demo)
---
Don't forget to follow our Spotify Playlist: