Billie Eilish – Happier Than Ever
|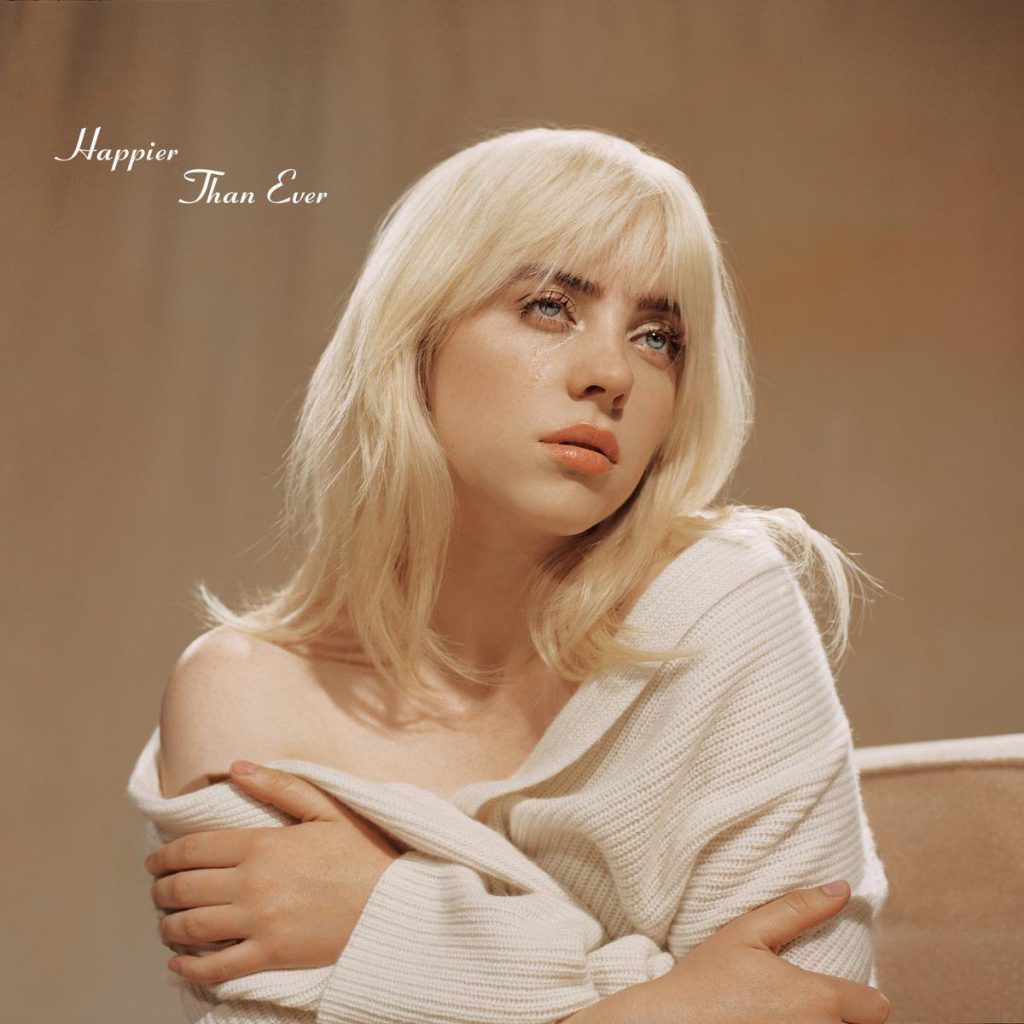 It was the successful album 'When we all fall asleep, where do we go?' with which Billie Eilish astonished friend and foe in 2019. 'dont smile at me', the debut EP from 2017 was already doing well, but the first full-length album by the American singer-songwriter confirmed her status definitively.
The infamously difficult second full-length album, 'Happier Than Ever' should increase her fame. It was going to be tough for Billie, as her debut was rock solid and set the bar extremely high for the singer. Yet she comes pretty close with 'Happier Than Ever'.
Of course, luckily we can say, on her second album the singer again made use of the expertise of her brother Finneas, who again signed for the production and wrote the music for his sister. A successful combination, because the multi-talented can do almost anything, from actors (played in Glee and various films such as Bad Teacher, with Cameron Diaz and Justin Timberlake), has already worked musically with Selena Gomez, Demi Lovato, Justin Bieber, Tove Lo, Camila Cabello and John Legend, only his own solo career has not really taken off yet, after 21 singles that had no real success anywhere. A collaboration with your sister might actually be the best option.
'Happier Than Ever' goes deep. Songs like 'Oxytocin' and 'NDA' are very personal, although the singer's entire album is laced with personal tones. Placed equally thick on everything here, but still. 50 Shades Billie, shall we say.
What Billie Eilish is very good at is staying recognizable, despite the fact that she also opens different doors on 'Happier Than Ever' to use different styles. Because of this she regularly surprises, such as on the title track 'Happier Than Ever', which is reminiscent of 'Xanny' from her previous album. In terms of style, but also in terms of the structure of the song, she seems to fall back on 'When we all fall asleep, where do we go?' not only on this song. 'Halley's Comet' also continues in the same vein as Eilish followed the path of 'Listen Before I Go' and 'I Love You' on her previous album. However, now the American seems to have grown up a bit (and that for a just 19-year-old!), and is heading towards Billie Holiday. And not just by name.
All in all, Billie Eilish largely lives up to expectations with 'Happier Than Ever'. Where 'When we all fall asleep, where do we go?' If it can ever become a classic in the future, its successor will just not be able to match that. But to match that class, the singer also had to come from Mars. (8/10) (Interscope)
---
Don't forget to follow our Spotify Playlist: