Robin Schulz & B-Case release the smooth and seductive 'Can't Buy Love'
|
Worldwide acclaimed, Grammy nominated DJ/producer Robin Schulz has teamed up with fellow German artist B-Casefor a much anticipated new release on his Mentalo Music label. Featuring Baby E's mesmerizing vocals, 'Can't Buy Love' is a sentimental mix of warm deep house rhythms, sweet 80's synths and cool contemporary hip hop vibes – courtesy of Baby E's 2018 hit song 'Trapper Of The Year'. It's an impressive tour de force, delivered by two versatile producers perfectly in tune with each other – check out their emotionally driven new single, out now on Mentalo Music.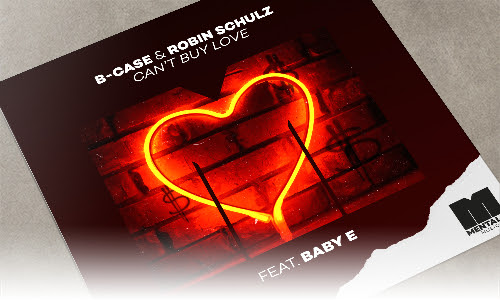 It's been an exciting ride since Robin Schulz launched his Mentalo Music label last year. Kicking off with the powerful, pop driven tune 'Oxygen', a collab between himself and Winona Oak, the label continued to impress with releases by burgeoning artists like Wave Wave, Chico Rose, AMELY and Max Lean & Lucas Butler. By now, Mentalo has proven itself with warm, inviting songs, always melodic and driven by tasty deep house grooves.
Among this burst of up-and-coming artists, B-Case is definitely one to look out for. Already featured on Chico Rose' popular Mentalo release 'Do It Like Me', this German artist is considered quite the prodigy in the producer scene, having already been honored with multiple platinum awards around the world. He produced half the German rap scene like Capital Bra, Samra and Farid Bang, and remixed international stars like Dua Lipa, J-Lo and Mando Diao.
B-Case isn't about one genre, though, as he's capable of producing electronic dance gems as easy as hip hop and pop music. For him, it's about the song and the impact it can make, never losing sight of his goal to also become a global songwriter and arranger.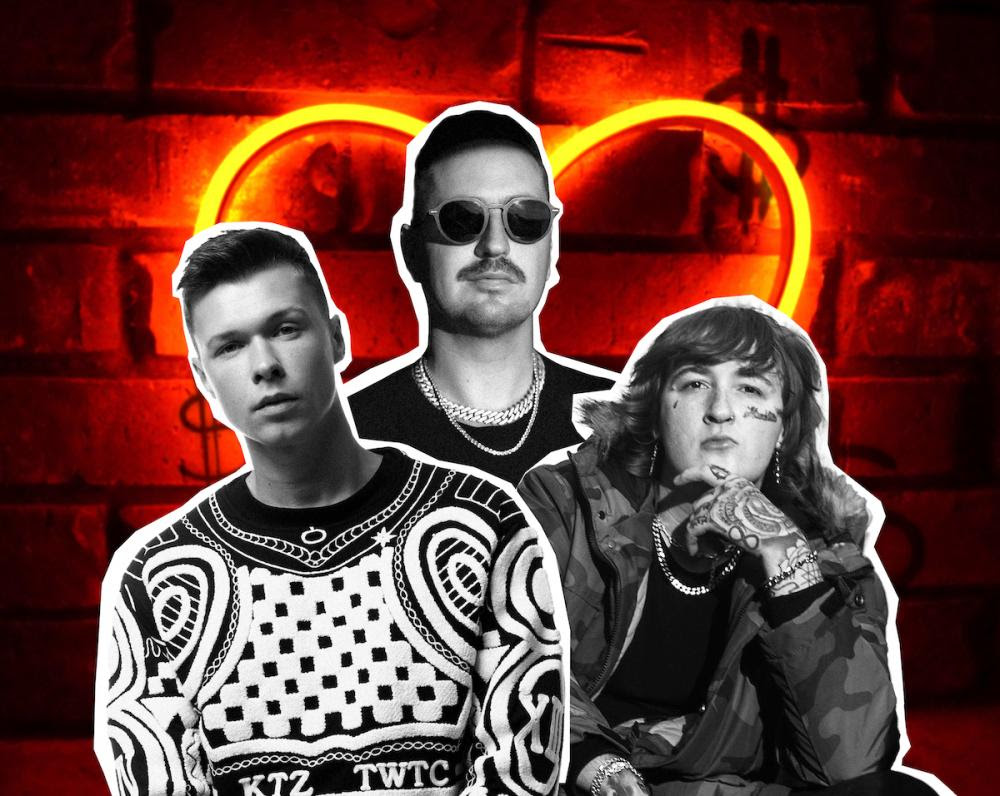 Which makes him the perfect match for Robin Schulz, the internationally renowned DJ/producer who's known as a master in mixing genres. Schulz has released internationally acclaimed albums and original hit singles, but is also renowned for his remix talent. In fact, some of his biggest hits were the result of Robin Schulz taking an already existing song to unexpected new heights.
Listen to his multi million streamed, Grammy nominated remix of 'Waves' (by Dutch hip hop artist Mr. Probz), or the incredibly popular version of 'Prayer In C' (by French duo Lilly Wood And The Prick). Throughout the years, Robin Schulz has built a solid reputation with his music, last year resulting in a spectacular remix of David Guetta & Sia's hit 'Let's Love'.
Now, both producers have teamed up for the moody sounds of 'Can't Buy Love'. This is a record they were destined to make one day, as it nicely builds various layers of sound, from the sentimental synth chords in the intro to the sturdy deep house beats, and warm, hip hop infused vocals of Baby E. This US rapper has been making impressive waves in the last decade, leading to his smash hit 'Finessin' in 2015 as well as 2018's touching 'Trapper Of The Year', which formed the main foundation for this new single.
It's a pop song with sentimental value, enhanced by those spacious synths in the back, reminiscing of classic 80's synth pop, while the hip hop beats throughout the breakdown provide the track with a taste of the original song, giving it a highly contemporary vibe. On top of that, the interaction between Baby E's invigorating vocal lines and the deep house rhythms they drop into keep the energy flowing as if there's no tomorrow.
B-Case and Robin Schulz are on a roll here. Versatile as they are, 'Can't Buy Love' perfectly wraps up what the two artists are capable of. Whether it's the mix of genres, transforming Baby E's original song into something completely different, the subtle sound effects, or the sweet melancholic vibes packed into a catchy dance tune, you'll get it all in these 2.5 minutes of bliss.
---
Don't forget to follow our Spotify Playlist: