Robin Campbell (UB40): "Nobody has spoken to Ali since he left."
|
When we call Robin Campbell on the video call, we see a large UB40 banner hanging in the background. "Yeah, that's just in case you don't know who I am," Campbell laughs out loud. "It's Level 42, right?", is the question Robin could expect, after which the now 66-year-old guitarist bursts out laughing. The atmosphere is set for a cosy, fun, but above all open conversation.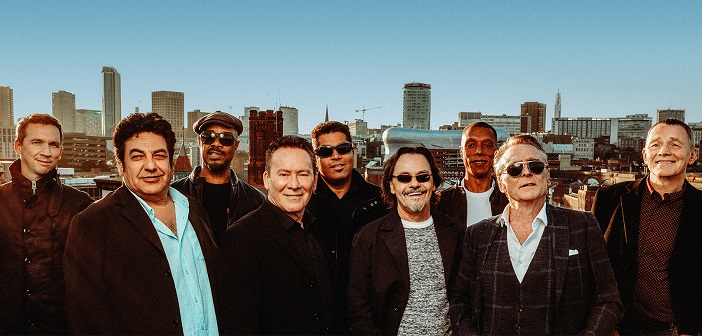 They can be seen as one of the greatest bands in music history. The band from Birmingham, who took their name from the British form to claim unemployment benefits. Instead, eight young people who knew each other for many years decided to start making music. James Brown, Earl Falconer, Norman Hassan, Brian Travers, Michael Virtue, Terence 'Astro' Wilson, Ali Campbell and his brother Robin Campbell; eight names that will make the British reggae-pop lover's heart beat faster, and that for over 43 years now.
43 years, during which the band changed style regularly, but always came back to the old love; reggae. Now, with the twentieth studio album approaching, Maxazine speaks with founder Robin Campbell, about the return to reggae, his brothers Duncan and Ali Campbell and about the new album 'Bigga Baggariddim'. And briefly about the garden of the Briton. "No, I won't tell you what kind of plants I grow in my garden, haha."
'Bigga Baggariddim' is UB40's new album and is a retrospective in two ways. On the one hand because the album contains new arrangements of the previous album 'For The Many'. On the other hand, because it is an extension of 'Baggariddim', their 1985 album, which contained adaptations of previous singles of the band as well. "The original 'Baggariddim' consisted of collaborations with artists from Birmingham", Robin recalls the old success, "Now, after more than 40 years of performing, we have met artists all over the world that we became friends with. We have now invited them to 'Bigga Baggariddim'. All over the world, we found good reggae bands, like in India, where we got to know the Reggae Rajahs. And don't forget House Of Shem from New Zealand. We've known them for a long time and sent them three songs to choose from. But they recorded all three, including the single 'Message Of Love'. And also the Jamaican band Inner Circle (Who we still know from 'Sweat (A La La La La Long)', 'Rock with you' and 'Bad Boys', ed.), Tippa Irie and Winston Francis; artists we've known for a very long time. But also new artists, such as BLVK H3RO and Leno Benton. We think it turned out to be a good mix."
'Bigga Baggariddim' sounds very much like the old UB40. The UB40 from 'Signing Off' and 'Present Arms'. The band already started that way back with 'For The Many', on which the new album is based. "The album is indeed very much like we did in the 80s. Jamming like a band, writing like a band. We really wanted to get back to the 'Early Years'. If it sounds like that, it tells us we've done a good job."
The new album features a few guest artists who also participated on the original 'Baggariddim', such as Pablo Rider and Gunslinger (who now simply calls himself Slinger), Logical, because they also participated on 'For The Many', and for UB40 it was only logical to have them come back again to complete the circle again. "Well, I hope the circle isn't complete now," laughs Robin, "It's something we've wanted to do for a long time. Collaboration is hip and it is now technically very easy in the digital age. We were already planning when the covid19 lockdown started. It just happened to come together like that." It was purely coincidental for the band that the lockdown had so little influence on the planning, since the album was already in the making this way anyway. A happy accident.
Still, the lockdown was not completely flawless for UB40. A little over a year ago, singer Duncan Campbell, the older brother of Robin and Ali, suffered a stroke. A big shock for the band, but luckily things are going in the right direction for him again. "He is improving visibly", says Robin with relief, "Physically you can't see anything about him anymore, he talks, walks and sings as usual. The two of us sat in the studio to see how it would go and it went wonderfully well. Now we have weekly rehearsals and he sings completely as usual." Still, he is not 100% the old one, Robin must confess. "He still has some memory problems, but that will be fine too."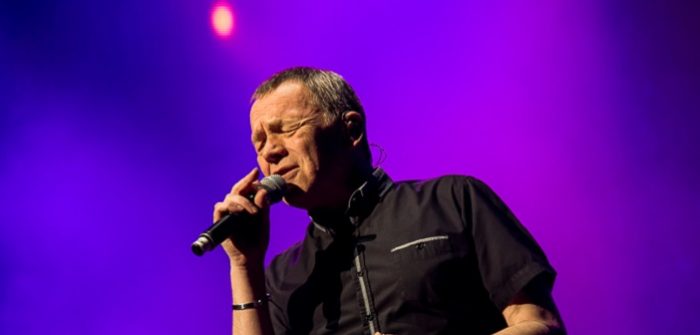 Duncan has been the lead singer of UB40 since 2008, when Ali suddenly broke up with the band. A new opportunity for Duncan to join the band after turning down membership in the band's early days. Duncan did not see UB40 as serious and according to him, the band would never be successful. With Ali at the helm, UB40 proved otherwise. Now that Ali is touring with Astro as a spin-off of UB40, it may be strange for the fans, but hey, brothers remain brothers, you would think. Robin shakes his head and is completely open about his relationship with Ali. "When Ali left the band, there was no problem. Yes, it was a shame, but it happens, bands sometimes lose a band member and hire other band members again. But we wished him the best and hoped that his career would go well. Astro left the band too, but hey, he wasn't really one of the songwriters either. He rapped about the music, but that was about it."
However, when Ali formed a new band with Astro and Mickey Virtue a few years later, also under the name UB40, things went wrong. "Solo he didn't have the success he hoped for and he wanted to use the name UB40. That, along with what he then started trumpeting all over the place, didn't sit well with the band. He started to lie and became very bitter. He hasn't spoken to anyone about the band since he left. He also no longer has contact with Duncan and myself." A shock to hear, as both Robin's parents, Duncan and Ali, have passed away in recent years. "He hasn't even been to the funerals; The whole family has lost contact with him. He barely even sees his own children from his first marriage. I have more contact with his own children than himself. When I got married last year, his kids were there, but Ali wasn't."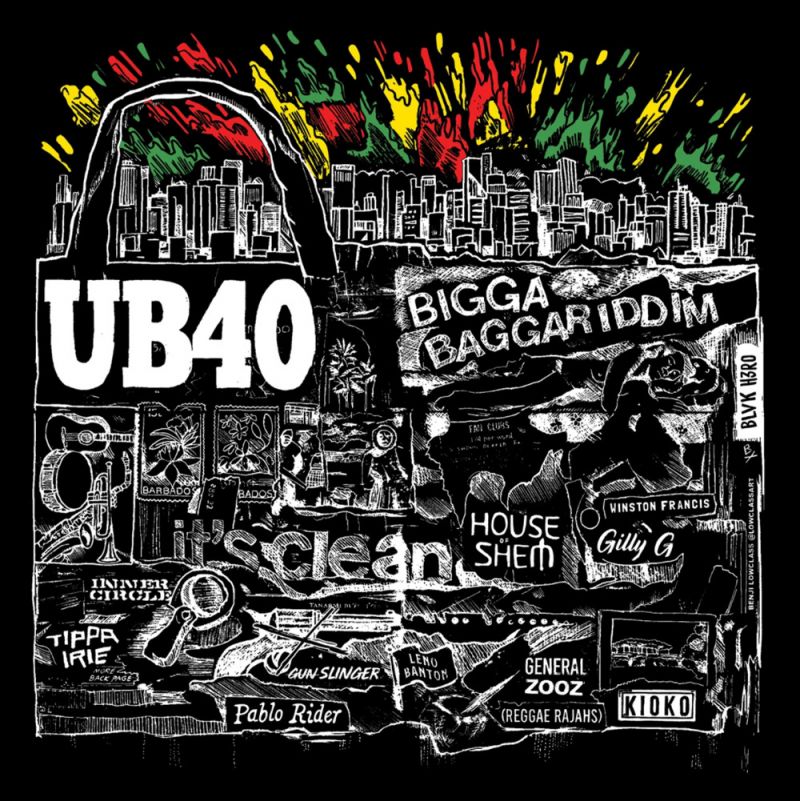 The Ali Campbell chapter thus seems completely closed for UB40, which is not surprising. "No, I don't think he can come back. Too much has happened. You must not forget, we are a group of friends, we have known each other since childhood. I have known Norman (Hassan, ed.) since he was 6 years old. That's been almost 60 years! And I've known the rest for almost as long. We consider each other family and they also considered themselves brothers to Ali. But now everyone is offended by everything he said about his 'brothers'. No, I think if he wants to come back, the whole band will say 'No'." A clear statement from Robin. "Yes, we will remain friendly, but even Brian (Travers, ed.), who was always Ali's best friend, doesn't want him back. There has been too much bad blood, unfortunately." And yes, despite everything, Robin continues to follow his brother's career. "Despite everything, Ali remains a good singer."
Now that the album is finished, the tour dates are coming up again. And that while the tour was planned for the 'For The Many' promotion. And now, meanwhile, an extra album. "The gigs were planned before we started producing 'Bigga Baggariddim', but now that we have a new album, we're obviously going to include that album in the tour." The dates of 2020 and 2021 are now being moved. Europe, Australia, North America and Africa, all dates will be included in the new tour schedule.
Photo Duncan Campbell (c) Sander van den Berg, www.gig-pic.com
Band photo (c) UB40
---
Don't forget to follow our Spotify Playlist: