Mike Batt: "I am not Elton John"
|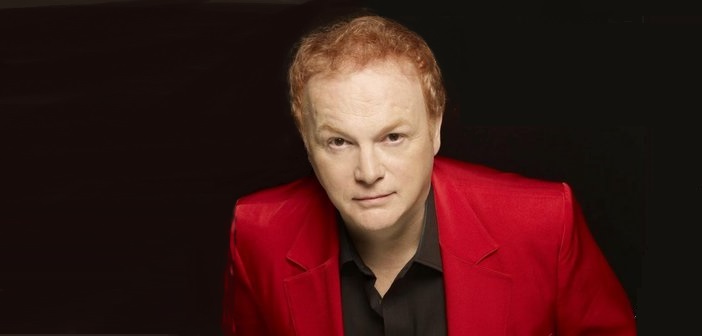 Singer, multi-musician, producer, writer, composer and conductor Mike Batt is best known as the writer of 'Bright Eyes', the title song of the movie 'Watership Down' and his hit song 'Lady of the Dawn' from 1979. Batt is internationally renowned for its creativity and versatility. This month, "The Penultimate Collection", a double compilation album with which Batt looks back on his long career, will be released. A good reason for an interview with the 71-year-old Englishman.
Trust
Like almost everywhere and always today, the conversation about the Corona crisis begins. "I have been at home for weeks and writing all day. Actually as before. Of course, I miss the social contacts, the musicians in the studio, but this period is actually very educational for me and it gives me confidence." A surprising response. What's up with that?
Welcome to Wormtown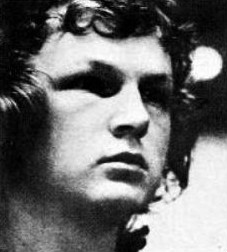 At the beginning of the English lockdown, Mike started a weekly live 'Challenge Batt Lockdown show' from home, in which he asked his viewers and listeners to send words during a live stream, which he then incorporated into a new song 'Welcome to Wormtown' and most charming video animation, shown on YouTube. "My daughter Hayley Jane, bassist and artist who normally lives in Los Angeles, has been staying at my house here in England for weeks because of the corona crisis. She made the video. I wrote the song. And for the music I spontaneously received online pieces by Chris Spedding (British musician, ed.), among others. The project gives me confidence that much is still possible during corona times, and I am now also learning a lot about technology and more things that I previously outsourced in the studio. For example to my son Luke (producer and vocalist for the British band Superheart. Red) who now resides in 'lockdown' at his home in Oxford. I can't ask him for help now," said an audibly proud father Mike.
The Penultimate Collection
A nice bridge to our conversation, the double CD 'The Penultimate Collection', an album with 33 Mike Batt classics from the past five decades, supplemented by two new recordings. "I always look ahead," Mike says, "Actually, there's no reason to look back and release a compilation CD. But since I rarely released a compilation CD and my hits vary from country to country, I thought it was a good idea to do it now. "
On the double album, Batt also added two new recordings, including a very recent own performance of the world hit "Nine million bicycles" written by Mike Batt for Katie Melua in 2005. "Recorded at home together with violinist Jonathan Hill, with whom I work a lot and pleasantly."
1979
With "The Penultimate Collection" Mike Batt looks back on an impressive career with ditto oeuvre. A career took a turn in 1979. In that year he conquered the European charts with "Lady of The Dawn" and wrote "Bright Eyes", the soundtrack of the movie "Watership Down" sung by Art Garfunkel. The song was number one in the English charts for weeks and was the best-selling single of 1979. "For me, the success of 'Bright Eyes' was a turning point. Especially in England. 'Lady of The Dawn' was only a hit on In the European mainland and in England I was until then mainly seen as one of the 'Wombles', a band dressed as dolls from the eponymous children's series. 'Bright Eyes' finally made me look like a serious musician."
Hunting of The Snark
After "Bright Eyes", Batt interrupted his musical career and sailed with his family over the world (seas) for over two years. A journey that started in England and ended in Australia. Back in Europe, he wrote the musical "Hunting of The Snark". The concept album with Roger Daltrey, Art Garfunkel and George Harrison and Cliff Richard, among others, was recorded in the Dutch Wisseloord Studio. "The 'Hunting of the Snark' project as an album and musical is personally the highlight of my career. It is about just entering into adventure, courage and undergoing and sharing life experiences. I spent seven months recording the album in the Netherlands."
Elton John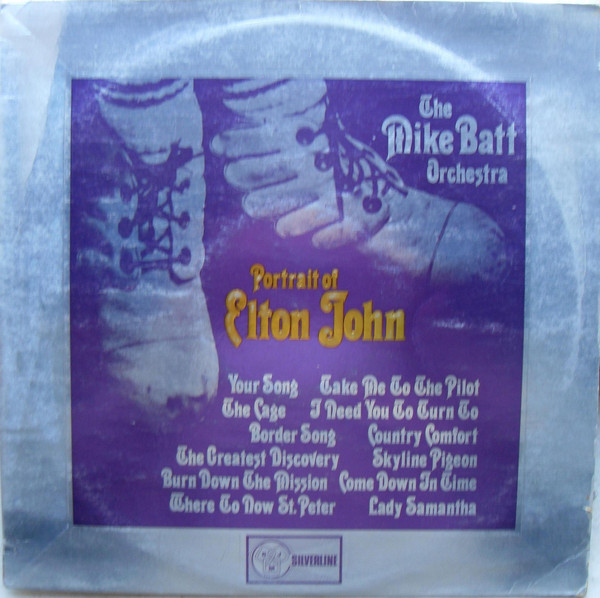 Back to the here and now. Does the always busy and ever-energetic Batt still listen to music and what to? "I'm going to give an incorrect answer haha. I hardly listen to other artists. I'm not Elton John who listens to everything. Sometimes I really wonder where he gets the time. I'm too busy writing." Naming Elton John is salient since Batt recorded an album in 1971 with his orchestra honoring the musician's music.
Album full
We finish our conversation by looking forward. "I could still write a full album here at home René. But as you understand, my life is like I don't know what's going to happen." He has not yet spoken the last sentence and the doorbell rings in the Batt recidence. It was meant to be.
---
Don't forget to follow our Spotify Playlist: