Daughtry premiere music video to Heavy is the Crown
|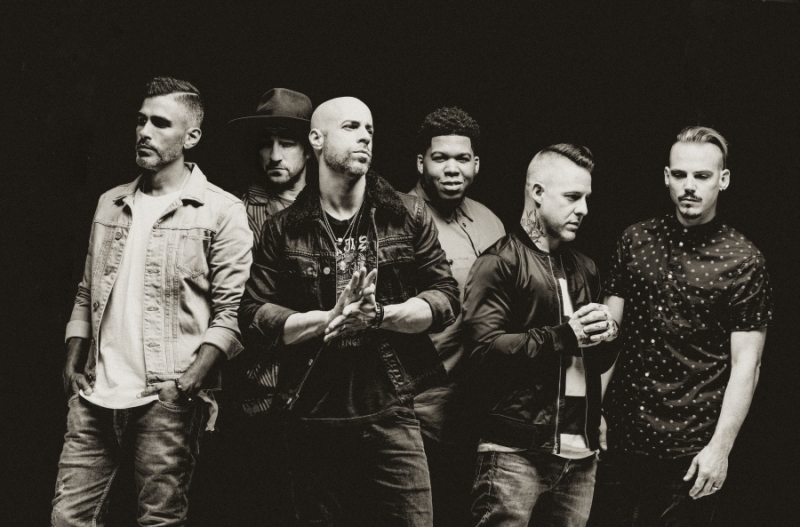 Multi-platinum rock heads Daughtry debuts the highly-anticipated visuals to hit single "Heavy is the Crown". The dark and physically combative cinematic narrative picks right back up where the "World On Fire" visual left off. An already tense and beautifully guitar loaded track, the Tyler Dunning Evans-directed visual finds frontman Chris Daughtry back in that dark warehouse, fighting through sinister henchman to save his bandmates.
"Heavy is the Crown" marks the first single in 2021 for the band, and Daughtry's return to the mainstream rock airplay charts. Maintaining the direction "World on Fire" awarded the band, they continue to embrace their hard rock roots, as evidenced by Chris's recent lauded collaboration with Sevendust's Lajon Witherspoon for their reimagining of the hit song "Hunger Strike (Temple of the Dog Cover)" by Eddie Vedder and the late Chris Cornell.
Daughtry, one of the most visible and consistent Rock & Roll torchbearers of the 21st Century, has sold over 9 million albums and 16 million singles worldwide as well as selling out concerts across the globe. Their debut album, the self-titled "Daughtry", was top-selling album of 2007, producing 4 Top 20 Platinum-selling singles on the Billboard Hot 100 and became the fastest-selling rock debut album in Soundscan history. It was also nominated for 4 Grammy Awards and won 4 American Music Awards and 7 Billboard Music Awards including Album of the Year.
The subsequent albums, "Leave This Town" (2009), "Break The Spell" (2011), "Baptized" (2013) and "Cage To Rattle" (2018) were all certified Gold and placed in the top 10 in the Billboard Top 200 Albums Chart. In 2020, Daughtry released their newest single, "World On Fire", which marked their return to their rock roots and the top of the Rock Charts in the US.
---
Don't forget to follow our Spotify Playlist: