Del Amitri share new single 'You Can't Go Back'
|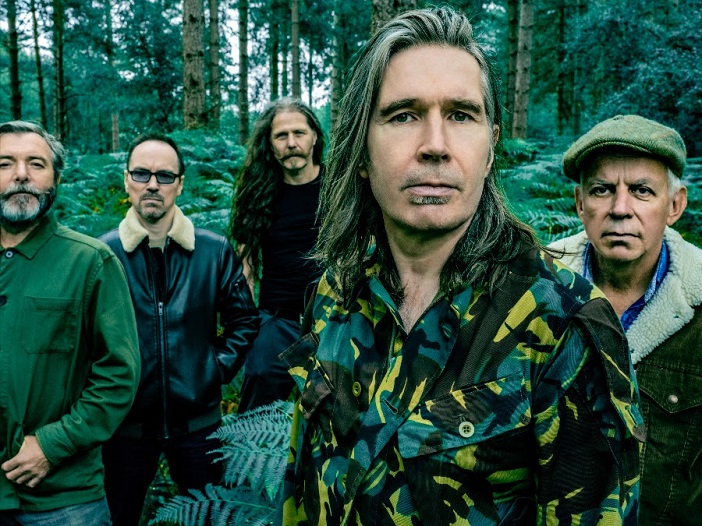 Del Amitri's recent single 'It's Feelings' proved that their flair for crafting melodic rock songs with lyrical bite remains as strong as ever. That's a trait very much in evidence on 'Fatal Mistakes', which will represent their first new studio album since 2002 when it's released on May 28th.
The experience of things changing slowly, irreversibly and yet often imperceptibly as the years drift by informs their brand new single 'You Can't Go Back'. The album's instantly hooky opening track is a song about embracing reality. Ever pithily self-aware, Del Amitri are always the first to know if something sounds or feels wrong or crass.
"It's very open about the fact that we've moved on and it's not the same thing," observes guitarist Iain Harvie, "and how the audience have moved along with us." "And it works as a love song, too," adds frontman Justin Currie. "I like lyrics that double-up like that."
The video was directed by Stuart Alexander and filmed in various locations in Glasgow.
'Fatal Mistakes' will be released on CD, vinyl and digital formats and is available to pre-order here. The Del Amitri official store offers a selection of exclusive formats including coloured vinyl and a cassette plus new merch designs. It also offers the five-track CD 'Outtakes and B-Sides', which features five unreleased tracks from the 'Fatal Mistakes' recording sessions.
Del Amitri recently announced details of their first full UK headline tour since the summer of 2018. Culminating at Glasgow's iconic Barrowland, the tour also includes a substantial run of dates in Scotland and a major London show at the Palladium.
Del Amitri Tour:
SEPTEMBER
13th – Cardiff, St. David's Hall
14th – Southend, Cliffs Pavilion
15th – Nottingham, Royal Concert Hall
17th – Blackpool, Opera House
18th – York, Barbican
20th – Manchester, Bridgewater Hall
21st – Sheffield, City Hall
22nd – Newcastle, O2 City Hall
OCTOBER
11th – Hamilton, Townhouse
12th – Aberdeen, Music Hall
13th – Inverness, Ironworks
14th – Perth, Concert Hall
15th – Dunoon, Queen's Hall
16th – Oban, Corran Halls
18th – Birmingham, Symphony Halls
19th – Southampton, O2 Guildhall
20th – London, Palladium
DECEMBER
19th – Glasgow, Barrowland (free show for NHS and key workers)
20th – Glasgow, Barrowland
---
Don't forget to follow our Spotify Playlist: