Premiere: Taco – Sayonara (till we meet again)
|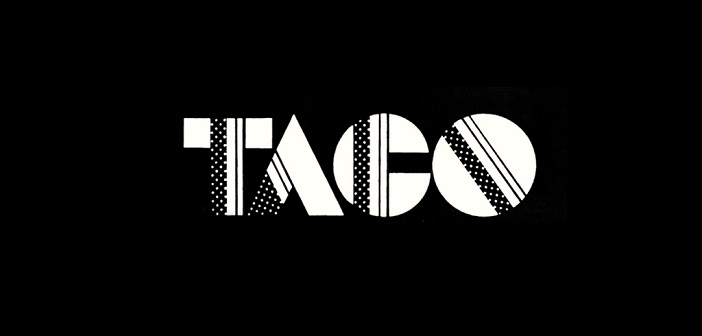 Today we have the premiere of the new single from Taco in front of you. For those who don't remember, Taco had a worldwide hit in 1982 with his version of Irvin Berlin's "Puttin on the Ritz". Taco Ockerse was born on July 21, 1955 to Dutch parents in Jakarta, Indonesia. He spent his childhood years all over the world with stints in the Netherlands, the USA, Singapore, Luxembourg, Belgium and Germany. After studying in Brussels, Belgium, he also graduated from acting school in Hamburg, Germany, and in 1975 began his first professional theatre engagements. Four years later, in 1979, he formed his first band, Taco's Bizz.
In 1981, Taco signed his first record contract with Polydor in West Germany. His single "Puttin' On the Ritz" quickly became a huge success. It was also released in the U.S. where it reached #4 in the top 100 in September 1983, earning him a Gold certification for over one million copies sold. Taco's album "After Eight" was released in over 40 countries and earned him several gold awards, including one in Finland for over 25,000 copies sold.
Taco's follow-up album, "Let's Face the Music," also reached the top 100 in several countries. He continued to record, focusing mainly on the German market with the albums "Swing Classics: In The Mood Of Glenn Miller" in 1985, "Tell Me That You Like It" the following year and his self-titled album "Taco" in 1987. The decade ended with two singles, "Love Touch" and "Got to Be Your Lover", which were influenced by the energetic disco sound of the time. In the following years, Taco established himself as an actor, appearing in a variety of television shows and plays.
He finally returned to making music in 2020, releasing several new singles through the Hamburg-based label Aviator-Entertainment. June 4th will be the release date of Taco's live album "Live in Japan 1984", but this Friday his new single "Sayonara (till we meet again)" will be released, which was originally released as the B side of the single "Let's Face The Music (And Dance)" in 1984. The track is the new single of Taco, and will premiere today on Maxazine!
---
Don't forget to follow our Spotify Playlist: