Stereolab share new single 'Household Names' from 'Electrically Possessed [Switched On Volume 4]'
|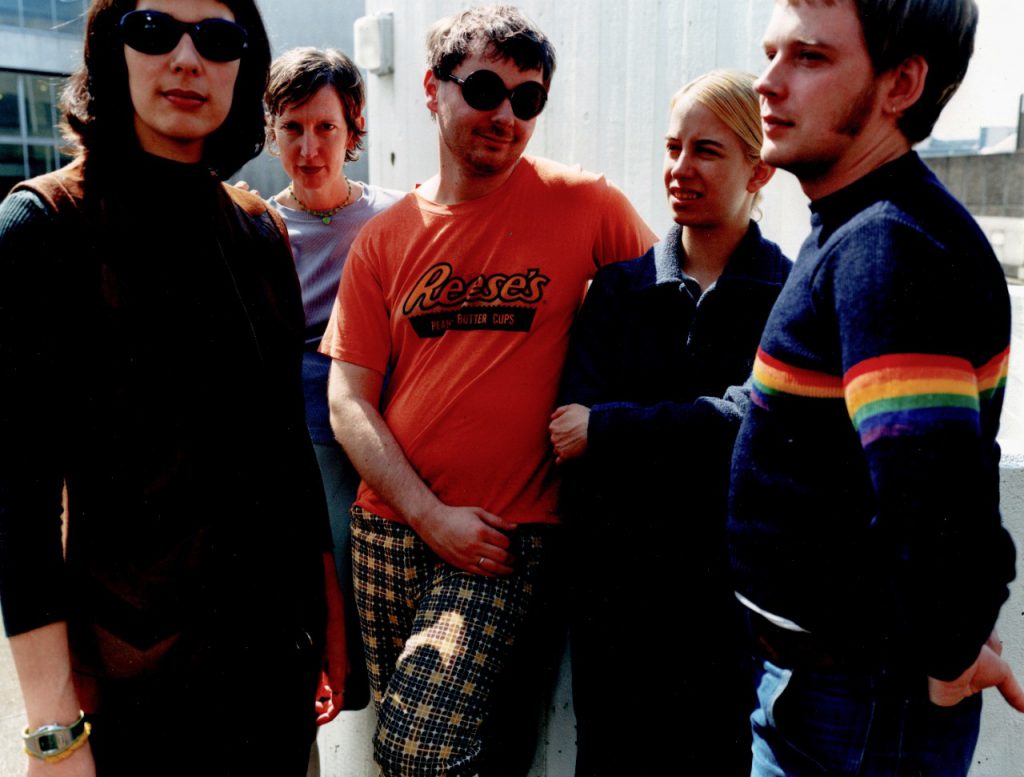 Stereolab announced the release of their latest single 'Household Names' from the upcoming 'Electrically Possessed [Switched On Volume 4]', the fourth addition to their 'Switched On'-series of compilations. This new volume will be released via Warp Records and Duophonic UHF Disks on 26th February.
Following on from the first volume released in 1992, 1995's Refried Ectoplasm, and 1998's Aluminum Tunes, the long-awaited fourth instalment in the Stereolab story and collates 3 LPs worth of material, all remastered where possible from the original tapes and overseen by the band. It features all the tracks from out-of-print and sought after mini-album 'The First Of The Microbe Hunters,' one-off and hard to find tour 7″s, compilation tracks, art installation work and a couple of unreleased outtakes from the 'Mars Audiac Quintet and Dots and Loops' recording sessions.
'Household Names' was first released in 2000 on 'The First Of The Microbe Hunters'. Speaking about the track, Tim Gane explains: "During a 2-week break in touring for the 'Cobra and Phases Group' LP we decided to go into Blackwing Studios to record a bunch of tracks 'old style' – straight to tape for what would become the world's first double-mini album 'First Of The Microbe Hunters'. It was a spur of the moment kind of thing and there was only one song already written ('Outer Bongolia' – originally played by Turn On for 3 concerts played around the time of the release of their LP 28/07/97) and one song that had already been recorded and mixed earlier ('I Feel The Air' – originally meant for 'Dots & Loops' but we run out of time to mix it for the mastering and so it was left off). Consequently – as time was tight – all of the other tracks were written very fast across 2 or 3 days.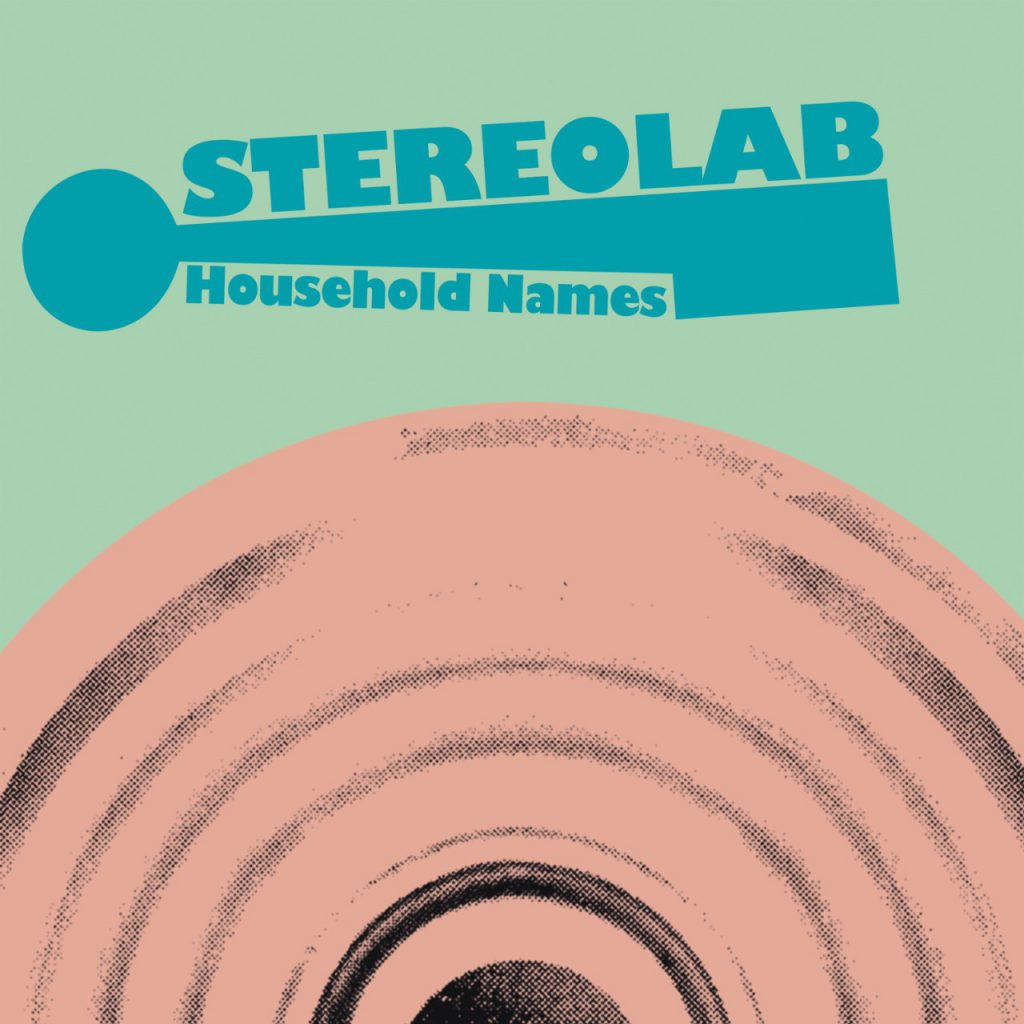 'Household Names' was one of 3 tracks written on the first day (according to the running order on my Fostex cassettes) and it's a little bit of a hark back up to the poppy side of the ETK period I suppose. The track has some lovely singing throughout and great keyboard arrangements courtesy of Sean O'Hagan. We played pretty much as a band and unlike the previous 2 LP's we didn't use any computers. Andy's working title for the song was 'Dicky Bows at Dawn', a reference to its cabaret wedding band sound."
'Electrically Possessed [Switched On Vol. 4]' will be presented in a bespoke gatefold sleeve with a download card and housed inside a polythene wallet. Initial vinyl and CD editions will be available on mirri board stock and include a sticker insert – these editions will only be available from indie stores. A limited colour edition of the vinyl available via the Duophonic / Ochre store has now sold out. Stereolab are also launching their new homeware range which is now available to pre-order with Switched On 4 from their Duophonic / Ochre store. This consists of four different styles of enamel mug, metal tray, tea towel, set of 8 Melamine coasters and a tote bag.
The next/future Stereolab limited edition disks will be sold via a no purchase necessary Duophonic UHF Disks lottery. For your chance to win please register here or subscribe to the Lab Report mailing list. All purchases of 'Electrically Possessed [Switched On Vol. 4]' on LP or CD will also automatically register the entrant for the lottery and be given a 10% discount for next Stereolab limited edition release. Winners will be contacted via e-mail and given details of how to purchase the disk. Each LP will be personalised with the name of the winner handwritten onto the sleeve. T's & C's apply.
---
Don't forget to follow our Spotify Playlist: