Corey Taylor released video voor "Samantha's Gone"
|
Continuing a tradition of larger-than-life visuals, GRAMMY® Award-winning singer / songwriter, actor, andNew York Times Best-Selling Author, Corey Taylor has released the new music video for his single, "Samantha's Gone." This time around, he invited his friends to join him on-screen, including Tom Sandoval of Bravo's Vanderpump Rules, actor Dean Cameron[Summer School, Ski School, Straight Outta Compton], Steel Panther, plus actor Greg Grunberg, Ace Von Johnson, Travis Miguel and Jonah Nimoy. "Samantha's Gone" is yet another standout on Taylor's acclaimed first-ever solo album, CMFT, which is available on all streaming platforms.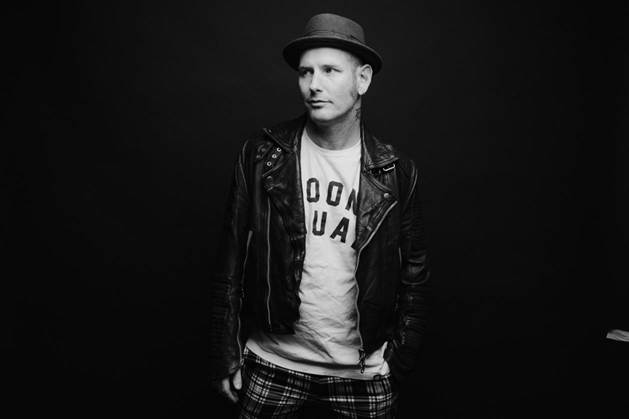 About the visual, Taylor told Bravo's The Daily Dish, "The video for 'Samantha's Gone' served two purposes: making fun of so-called 'indie rock' bands and getting all my friends together to hang out and have a good time. We all went back and forth between having fun and social distancing. Watching the first 'band' was great, then being fired from our OWN song in favor of Steel Panther was the icing on the cake – can't wait for everyone to see it!"
This past weekend, Taylor fronted Ground Control a supergroup also comprised of Taylor Hawkins [Foo Fighters], Dave Navarro [Jane's Addiction], and Chris Chaney [Jane's Addiction] performing at The Bowie Celebration: Just for One Day in tribute to the late David Bowie. They delivered an electrifying and unforgettable set of classics. The bill also included Trent Reznor, Billy Corgan of The Smashing Pumpkins, Lzzy Hale of Halestorm, Joe Elliott of Def Leppard, Taylor Momsen of The Pretty Reckless, Adam Lambert of Queen, and more.
Going strong into the new year, CMFT remains another milestone for Taylor. Making history, he reached #1 at Active Rock Radiowith his powerful single "Black Eyes Blue." The achievement put Taylor in a class all his own, cementing him as the first artist in the history of the format to reach #1 with three separate projects, following chart-topping efforts from his band's Slipknot and Stone Sour. CMFT made impressive debuts on charts around the world this month entering at #1 on Billboard's "Current Hard Rock Albums" chart, while claiming #2 on "Current Rock Albums," #6 on "Vinyl Albums," and #9 on the "Top Albums" charts. Furthermore, CMFT landed Top 10 on the official album charts in Australia, Germany, Switzerland and Austria, with Top 20 debuts in the United Kingdom, Finland and Japan (international chart).
Expanding his influence once more, Taylor also launched a new limited-edition coffee collaboration: CMFT Private Blend. He collaborated with Menotti's Coffee in Venice, CA on this unique blend for friends that love darkish roast flavor, with just a hint of excitement peeking around the corner ready to ride a Rainbow in the Dark.
Taylor celebrated the release of his debut solo album in spectacular style, when he and his band took to the stage of iconic Los Angeles venue, The Forum to put on an epic, globally streamed rock n roll show for the ages. Originally broadcasted on October 2nd, Forum Or Against 'Em, saw Taylor and crew blaze through a 23 song setlist including every song on his debut solo albumCMFT, songs from the Slipknot and Stone Sour catalogues, and several covers. Fans can watch a full performance of "Samantha's Gone" and "Halfway Down," from the evening as well as the official pre-show on Taylor's official YouTube channel.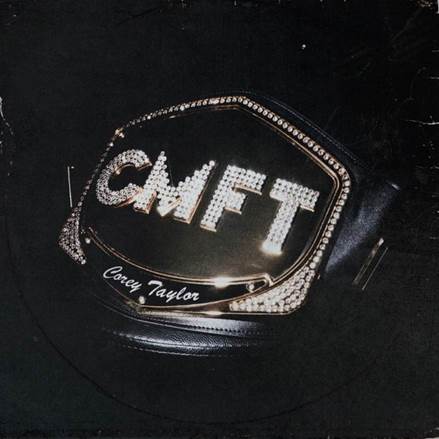 CMFT is highlighted by the singles "Culture Head," "HWY 666," "CMFT Must Be Stopped" [feat. Tech N9ne & Kid Bookie]," and the Active Rock radio hit "Black Eyes Blue." Taylor also hit #1 on Billboard's "Hard Rock Songwriters" chart following the unprecedented debut of "Black Eyes Blue" and "CMFT Must Be Stopped" [feat. Tech N9ne & Kid Bookie]," the latter of which has racked up over four million YouTube views for its star-studded music video. Furthermore, Taylor debuted the pummeling "Culture Head" during WWE's NXT broadcast on the USA Network, illuminating yet another facet of CMFT and showcasing the broad spectrum of this fiery and fearless rock 'n' roll opus, as Taylor touches on lifelong influences ranging from hard rock to classic rock, punk rock to hip-hop. 14-Time World Champion and EVP of Global Talent Strategy & Development at WWE, Triple H, also shared a WWE exclusive performance of Taylor and his band tearing through the Motorhead classic "Ace of Spades" while "HWY 666" was selected as the theme song for WWE's Tables, Ladders & Chairs pay-per-view event.
CMFT has been a long time coming for Taylor, with newly written tracks alongside some dating back to his teens. Recorded at Hideout Studio in Las Vegas, with producer Jay Ruston and his band—Christian Martucci [guitar], Zach Throne [guitar], Jason Christopher [bass], and Dustin Robert [drums]— the album traces a wild and exhilarating roadmap through Taylor's musical psyche.
---
Don't forget to follow our Spotify Playlist: