PJ Harvey's 'Is This Desire?' Finaly Available On Vinyl January 29th
|
UMe/Island have announced a comprehensive reissue campaign which will see PJ Harvey's back catalogue, plus her two albums in collaboration with John Parish, released on vinyl over the next 12 months. For the first time, each of PJ Harvey's accompanying album demos will be available as a stand-alone album on CD, vinyl and digital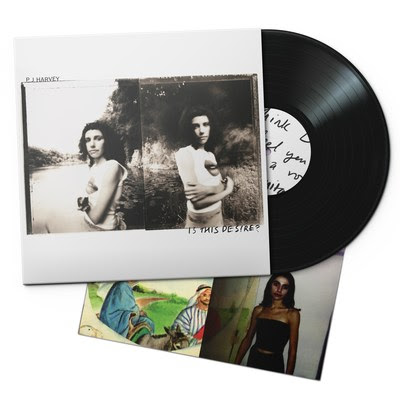 This catalog project will celebrate every aspect of Harvey's recording career and provide a comprehensive look at the evolution of a singular and extraordinary artist.
January 29th will see the reissue of 'Is This Desire?', the fourth studio album by PJ Harvey, alongside a collection of unreleased demos which will be available on CD, vinyl and digital.
'Is This Desire?' was co-produced by Flood, Head and Harvey, and recorded in Somerset and London. It received a Grammy® Award nomination for Best Alternative Music Performance of 1998 and featured her biggest U.K. hit single with "A Perfect Day Elise," which reached No. 25 in the U.K. charts.
The release will be accompanied by a full restoration of the previously unreleased video for "Angelene," as well as both videos for "The Wind" and "A Perfect Day Elise."
---
Don't forget to follow our Spotify Playlist: