Rob Mazurek shines bright on new album 'Dimensional Stardust'
|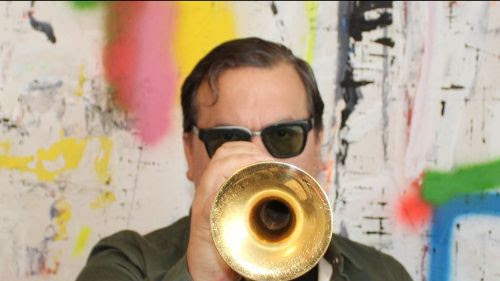 Rob Mazurek is a multidisciplinary abstractivist with a focus on electro-acoustic composition, improvisation, performance, painting, sculpture, video, and installation. He spent much of his creative life in Chicago, and some years in Brazil. Currently he lives and works in Marfa, Texas. His 12-piece Exploding Star Orchestra features the cream of Chicago's contemporary avant-garde and includes Nicole Mitchell, Jeff Parker, Jaimie Branch, Joel Ross, Mikel Patrick Avery, Tomeka Reid, Chad Taylor, Ingebrigt Håker Flaten, Macie Stewart, Angelica Sanchez, and John Herndon and Damon Locks.
Emerging from the musical nexus of 1990's Chicago, the Jersey City, New Jersey native has made an indelible impact on creative music over the past 30 years. He has written over 400 compositions and is featured on 70+ recordings from various labels including Thrill Jockey, Astral Spirits, Corbett vs Dempsey, Cuneiform, CleanFeed, Delmark, Rogue Art, El Paraiso, Harmonipan, Mego, Northern Spy, Submarine, and International Anthem.
He's lead or co-lead many ensembles of various sizes and shapes including Exploding Star Orchestra (his flagship large ensemble), Chicago Underground (Duo, Trio, Quartet & Orchestra), Isotope 217 (alongside several members of Tortoise), São Paulo Underground (his primary working group across his time in Brazil), Pharoah and the Underground (featuring Pharoah Sanders), Alternate Moon Cycles (with Matt Lux and Mikel Patrick Avery), Alien Flower Sutra (with Emmett Kelly), and a duo with Jeff Parker – each of which possesses its own distinct musical personality. In addition to those listed above, he has collaborated with Bill Dixon, Roscoe Mitchell, Hamid Drake, Yusef Lateef, Sam Prekop, David Grubbs, Jim O'Rourke, Naná Vasconcelos, and many more venerable artists.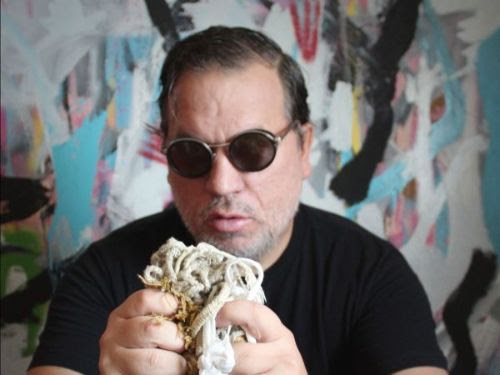 Dimensional Stardust showcases the intricacy and complexity of Mazurek's compositions but in their most potent, most compacted forms. Opting to focus on tight ensemble orchestration over passages of open improvisation, Mazurek distills a maximal orchestra of explosive improvisers into a beautifully restrained, graceful group exercise in melodic minimalism. The album features almost no "soloist" moments, excepting Jeff Parker's other-worldy guitar meltdown on "The Careening Prism Within," and when Nicole Mitchell's flute floats to the front of the barrage on "Sun Core Tet." Mazurek himself is sparsely present as instrumentalist, only occasionally joining the ensemble with his piccolo trumpet (notably on "Parable 3000," where he shares leads with Mitchell's flute and Joel Ross's vibraphone, and his trills and textures haunt ghostly around Jaimie Branch's trumpet counterpoint). Even Damon Locks's voice is employed more like an ensemble instrument than a lead vocalist. Locks' distinctively dry, abstract narrative flow beams in intermittently – sounding almost like fragments of Deltron 3030 through an Orson Wells-style radio transmission – climaxing in the album-closing poetry of "Autumn Pleiades." And all the way through, the electro-acoustic poly-rhythmic percussion section (Chad Taylor, Mikel Patrick Avery, and John Herndon) churns, thrusting the music forward as the harmonic instruments collectively bow between frenzied, futurist chromaticism and soaring, pan-humanist pentatonic anthems.
Somehow swirling the most adventurous elements of avant-garde jazz and contemporary classical into the most universal attractors of pop music, the cosmic opera of Dimensional Stardust is a pure spiritual extension of Exploding Star Orchestra's unifying ethos, and a new peak in the prolific creative career of Rob Mazurek.
---
Don't forget to follow our Spotify Playlist: