The new album of End of Mankind is called "Antérieur à la Lumière"
|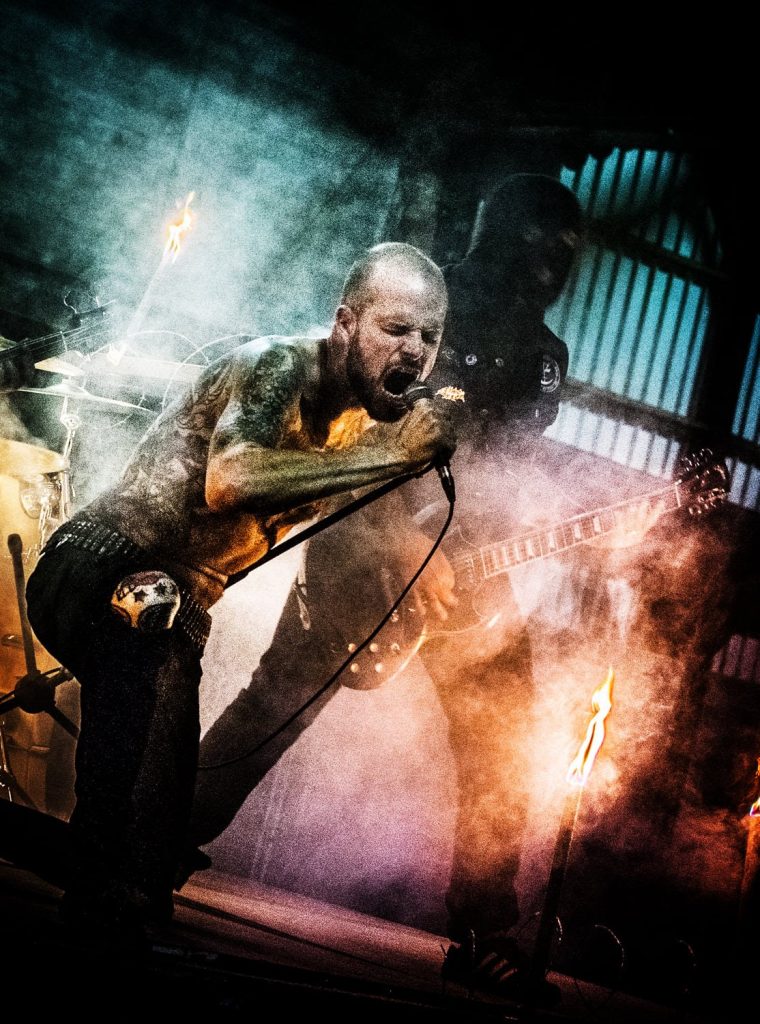 The French black metal band End of Mankind has revealed a teaser for their upcoming sencond full-length album expected to be released this November.
Entitled "Antérieur à la Lumière", the studio album will be released in a digipack digipack version accompanied by an 8-page booklet on Mallevs Records – in K7 on the Indonesian label Delusive Production and in a Mexican crystal CD version on Vomit Records – and will include nine tracks recorded last June.
This album comes just a year after the release of "Faciem Diaboli", the debut debut album.
Tinged by the duality of Pierre Soulages' gigantic work, this new opus offers a journey beyond the dark, in the original darkness revealing in his path the darkness of man who never ceases to defile the web of the world. Having become a scourge for himself by devastating his microcosm and enslaving his fellow human beings, he is unable to prevent his world from unravelling. Its end becomes inevitable.
"Antérieur à la Lumière", sets to music the hints of this dying humanity, through 9 tracks mixing the extreme brutality of compositions and themes addressed, with a contemplative sensitivity of the corners of human existence.
Tracklisting:
1957
Temporary Flesh Suite
La peste dansante
Outrenoir
Géhenne
Golgotha
Opponent Deity
Step Towards Oblivion
Le Boël
---
Don't forget to follow our Spotify Playlist: