50th anniversary of Senegal's Orchestra Baobab
|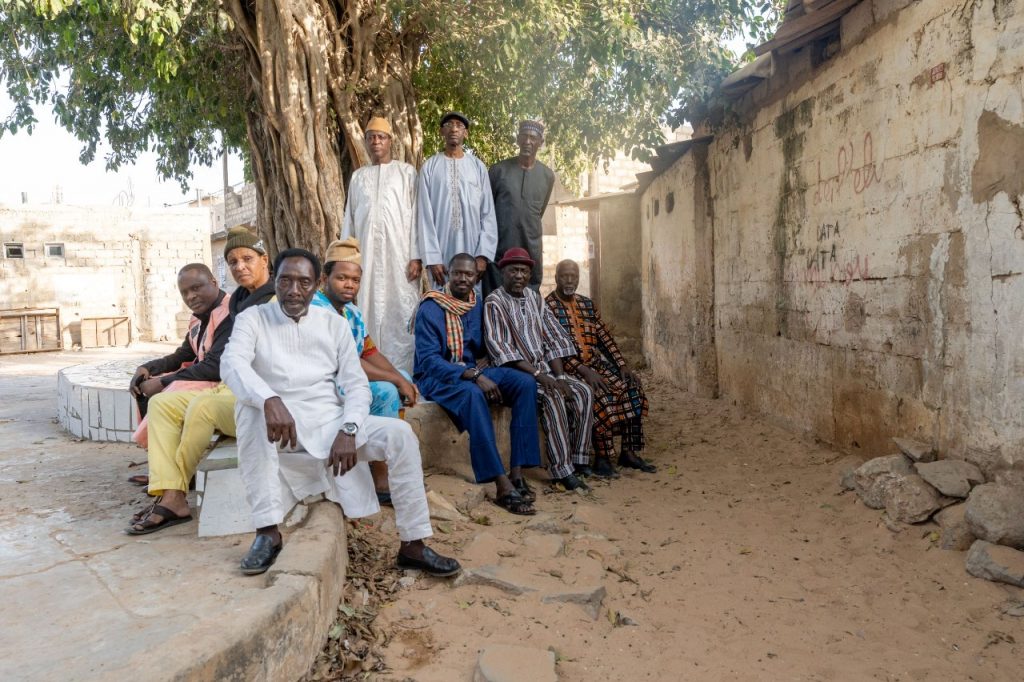 Orchestra Baobab is one of Africa's greatest bands. Adored both at home in Senegal and across the world, Baobab occupies a special place in the history of African music. Their epic story begins in the heart of Dakar's Medina in the 1960s and extends across the world and into the 21st century, featuring a brilliant assembly of diverse musical personalities and encompassing a unique blend of Afro-Latin styles, international pop, West African griot music, and an after-dark West African nightclub ambience of lilting, mellifluous rhythms. 

Alongside the release on September 25th, comes a previously unseen video from the archive – a performance of 'Jiin Ma Jiin Ma' from their 2015 show at Jazz à Vienne Festival in France.
'Specialist' was the first album by the full group since 1982's legendary 'Pirates Choice', a holy grail for African music fans. Recorded at London's Livingston Studios in just ten days and produced by World Circuit's Nick Gold with Youssou N'Dour, 'Specialist In All Styles' is a definitive illustration of Baobab's Afro-Latin magic, introducing new material and reinventing some of the old tunes that made them famous.
The record features Baobab's sublime rhythm section and two of the most distinctive sounds in African music – Barthélemy Attisso's extraordinary guitar and Issa Cissokho's atmospheric sax. The band's five unique lead singers, each with their own contrasting but complementary styles, are joined on the song 'Hommage à Tonton Ferrer' by special guests Buena Vista Social Club star Ibrahim Ferrer and Youssou N'Dour.
The band owes their start to the entrepreneurial force that was Ibra Kassé, club owner, impresario and founder of the Star Band, whose residency at Dakar's Club Miami in the late 60s made it a notoriously lively joint. Here, Kassé's band lit up the night with a music flavoured by rhythms from around the world, all flowing into Dakar – one of the great ports of west Africa – from America, Europe, and Cuba, as well as Senegal's West African neighbours Ghana, Sierra Leone and the Ivory Coast. This eclectic combination of rhythms and styles would all later feed into Baobab's DNA.
By the start of 1970, at the height of the Star Band's fame, a new fashionable venue, Club Baobab, opened its doors in Dakar's European district. Well known as a hangout for those with status and power, the club was built around a baobab tree, and to fire up its musical roster, its well-connected owners poached Star Band singers Balla Sidibe, Rudy Gomis and guitarist Barthelemy Attisso. Bassist Charlie Ndiaye and percussionist Mountaga Koite soon followed, joined by rhythm guitarist Latfi Ben Jelloun, Nigerian clarinet player Peter Udo, and veteran griot singer Laye Mboup.
With that, the stage was set for Orchestra Baobab to set the tempo for a new era of modern Senegalese and African music, drawing through the club's doors a diverse urban crowd ranging from businessmen and politicians to army officers and expats.
Combining pop, soul and traditional music from across Senegal and beyond, Orchestra Baobab quickly developed a distinctive raft of styles that reflected the cultural mix and the strong musical personalities of its members. Balla and Rudy hailed from Senegal's culturally rich Casamance, saxophonist Issa Cissokho from Mali, and Latfi from Morocco. Guitarist Attisso – the lawyer-turned-guitarist whose arpeggio runs would become one of the band's scintillating trademarks – came from Togo, but what bound these myriad elements as tight as a drum skin was a strong Cuban influence, introduced to Senegal by sailors flowing in and out of the Port of Dakar.
Over the next decade, Orchestra Baobab kept evolving with an ever-changing lineup of members and released a number of classic records along the way.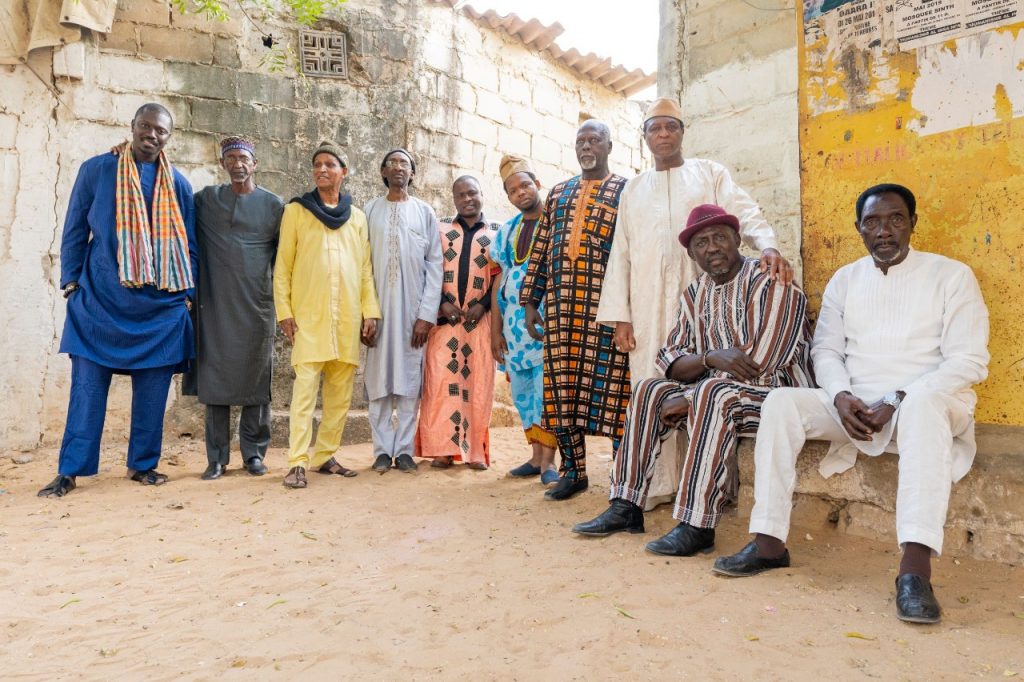 However, by the end of 1983 Baobab had unofficially disbanded, and it wasn't until Nick Gold and Youssou N'Dour encouraged the group to reform 15 long years later that Orchestra Baobab rose again at their now-famous London Barbican gig in 2001 and received a standing ovation that seemed to go on forever.
As the new century advanced, Baobab's distinctive heartbeat could be heard once again on 2002's seductive 'Specialist In All Styles', and the even more fully realized, 2007's 'Made In Dakar'. 
Ten years on, and Baobab's lineup has continued to evolve, with some sad departures and some exciting new additions over the past decade. Guitar player Barthemely Attisso moved back to Lomé to continue his career in law, and Ndiouga Dieng and Issa Cissokho sadly passed away in November 2016 and March 2019 respectively. Now, alongside Baobab stalwarts including founding members Balla Sidibé, bassist Charlie Ndiaye and percussionist Mountaga Koité, there's new rhythm guitarist Yahya Fall (a veteran of the Dakar music scene) and Beninese lead guitarist Rene Sowatche (the most prominent of the many young West African musicians flocking to Dakar for its burgeoning live scene). The horn section now features Benin-born Wilfred Zinzou – a player new to Baobab, but not to Dakar – Senegal's sole trombonist has long played with Cheikh Lô, and has been a music scene fixture for many years. Amongst the vocalists is Ndiouga Dieng's son Alpha, who continues the griot tradition in spectacular form.
Under the great Balla Sidibé's leadership, their critically acclaimed 2017 LP 'Tribute to Ndiouga Dieng' revisited old territories and broke new ground for these beloved West African veterans, and since its release, they have continued to tour worldwide, bringing their rich and much-loved sound to new and longtime fans alike. 
Celebrating 50 years as one of Africa's greatest bands – one whose popularity has taken them around the world – is an achievement few can equal, and while special Anniversary shows have been put on hold as a result of the global Coronavirus outbreak, plans remain in place to celebrate the band and their story through filmed performances and interviews, remixes and playlists, to help the prestigious Orchestra's global legion of fans celebrate their half-century milestone.
---
Don't forget to follow our Spotify Playlist: