And Also The Trees: forty years quirky and appreciated
|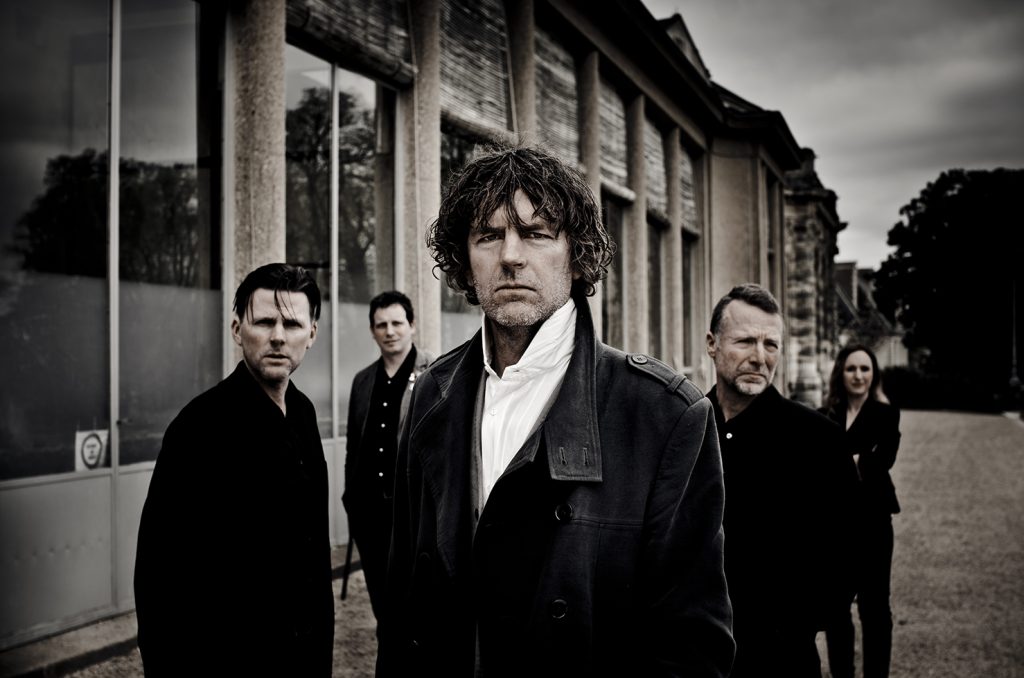 "Hi Simon, may I congratulate you on forty years of And Also the Trees? Or has it been forty-one years? " Simon Jones, the singer of this illustrious band, sits quietly at home, in front of a huge bookcase, filling my laptop-screen, and receives the congratulations. "No, forty years. We started in 1979, but our first performance was in 1980 The start of a quirky career, in which the band from the British countryside has always searched and found its own musical path. A candid conversation about forty years And And The Trees.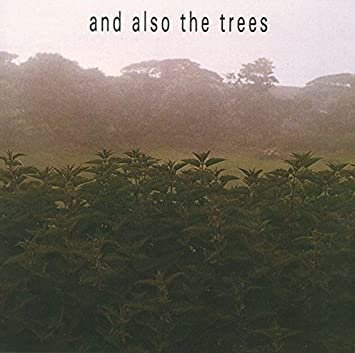 Last year the band of brothers Justin and Simon Jones played in L'Atelier Rock Huy. A rather small hall, sold out. All kinds of languages ​​were spoken in the audience: French, Dutch, German, English, somewhat Scandinavian. Exemplary after forty years: a rather small, but very enthusiastic fan base. "We lived in a small hamlet in the Midlands of England. My brother Justin and I started a band, together with two boys from a village nearby. We made music the way we wanted to, about things we did and saw in the countryside. " The foursome was discovered by The Cure in the early 1980s. "Isn't it annoying to start over about The Cure again?" Simon repeats my question. "No, they are part of our history. They took us on tour and played an important role in the production of our first albums. And we are still good friends." "But isn't it strange that they were listed as a headliner at many a big festival last year, while you played in Huy?" He leans back, weighing his answer: "No, we have always been able to do our own thing. But we don't make music for the radio. We are not a singles band. "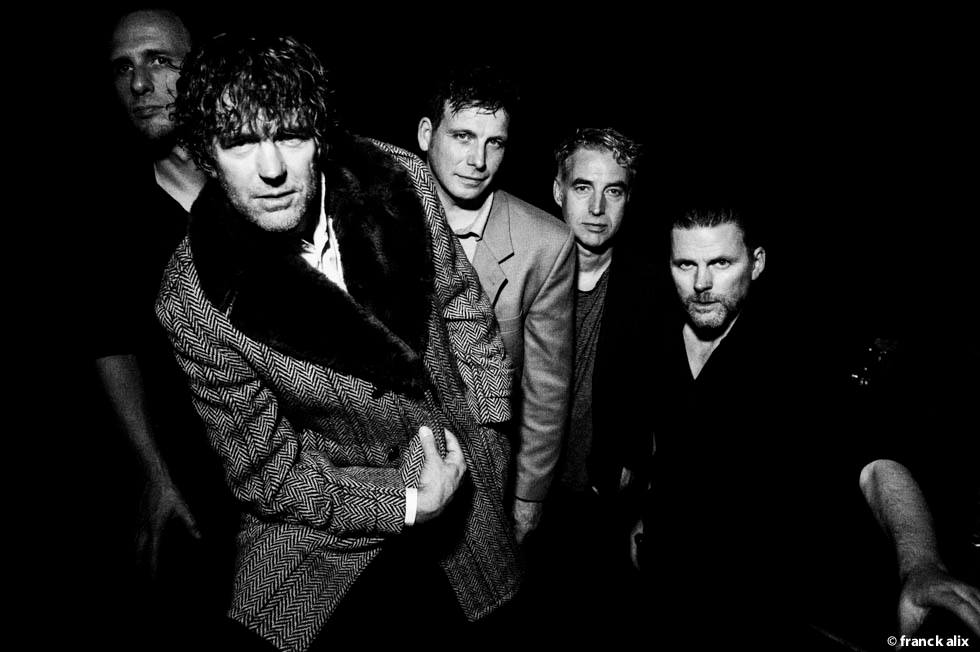 "Where bands like the Cure, Joy Division, Echo and the Bunnymen in the dark early 1980s mainly embodied the big city feeling, we wrote about what it was like in the countryside. The things we experienced there. We didn't want to imitate those bands but write about ourselves." The lyrics of Simon, the regular lyricist and singer all the time, can be called poetic, stylistic and intrinsically beautiful, descriptive and cinematic. "Justin develops music, then my lyrics come. I am a photographer and have an image, a film in my head when I'm writing. I look for the right words, the stories." These lyrics, counted as the English Romantic movement, have always been a trademark of the Trees, as Simon affectionately calls their band. In the first albums, we are still in the 80s and early 90s, the mandolin-like guitar playing of Justin was also characteristic of the sound. "We continued to work this out until the early '90s, we felt we had achieved everything and it was time for something else. We then went more to the Americana, to a 50's beat style. That was not always appreciated by the fans of the first hour." However, it shows the courage to change. "For us, it was not actually a change, but a natural development."
Although the band was artistically satisfied, things went less well commercially. "In the nineties, bands in England with an eighties sound, to which we were also counted, were completely out of favour. The radio wanted Britpop, techno. We were barely booked, while performances were so important to us." As we delve deeper into the English music industry, Simon becomes gloomy. "It is also the reason that we have established our own label." At the turn of the century, the band was really at a crossroads, almost a breaking point. "We each left the Midlands. I went to Geneva, where I still live. Many things happened on a personal level." It seemed the end for And Also the Trees. "I used to think about quitting, yes."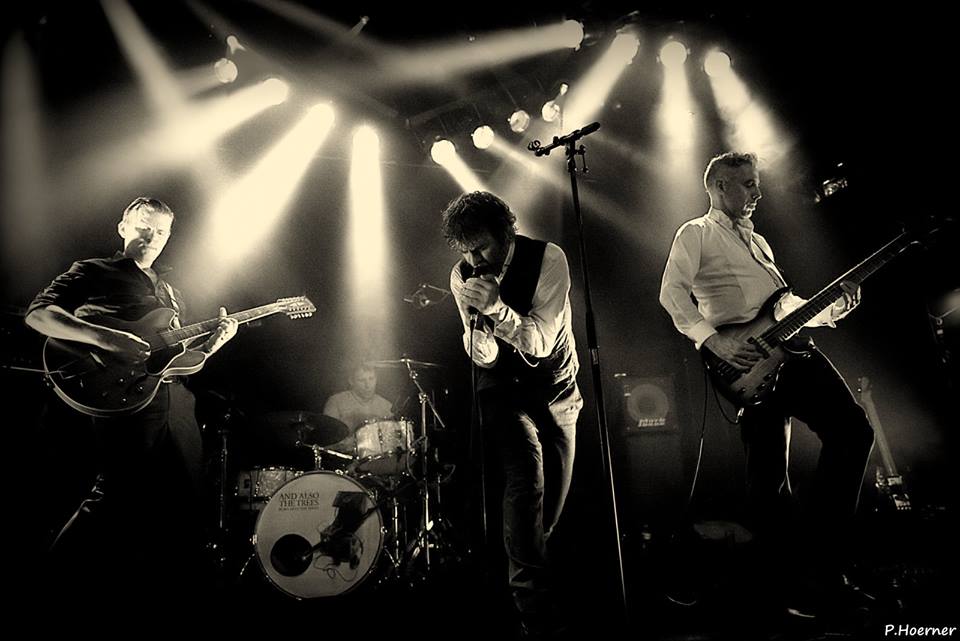 Although new albums were not immediately recorded, they continued to perform. That provided enough energy and inspiration to continue. And sometimes coincidence then lends a hand. "In 2009 we were asked to play on a roof terrace in the middle of Paris, with a beautiful view of the city. But it had to be done acoustically. We used our existing numbers for that set. We liked it so much that we put it on an album. Then we released a second acoustic album with new songs on it." However, in the 10s the band returned to a sound that leaned more towards the early days of new wave and postpunk. "We didn't think about that. It just happened. We made what felt right and released it on our own label."
The fan base grew again and next to the UK, mainly in France, Belgium, Switzerland and Germany. Why precisely in those countries? "Actually more by chance, but I think that our music fits very well with the French music culture." The Netherlands was a blind spot for a long time, "But now we are also picked up there again in reviews and last year we, fortunately, performed there again." Simon tells beautifully, with a passion for his music, their band, which over the years had him and brother Justin as fixed values ​​and over the course of time changed into drummers and bassists, without a very substantial influence on the music.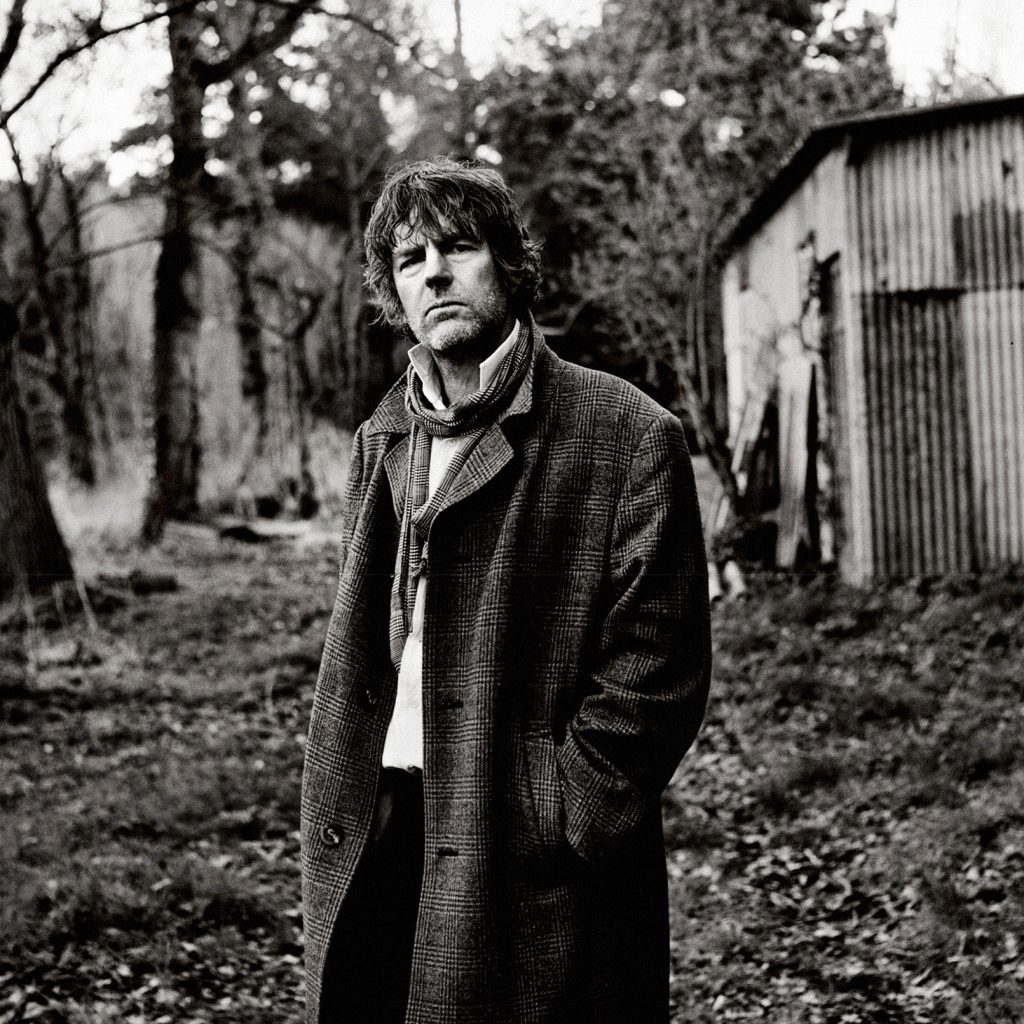 Almost at the end of an animated conversation, Simon gets up and picks up an album out of the picture, brand new, but with a very well-known cover: the self-titled debut from 1984. He is clearly proud: "Completely remastered, beautiful photos, extra songs, under others with the boys of the Cure. And so the fortieth year circle seems completely complete. Fortunately, there is also a future. "We worked for the songs on a new album for three years. They are now ready and we can start recording. " Simon looks relaxed, satisfied. Still, I try to find out if he has any wishes. His answer confirms my feeling of the man, his music, his philosophy, his creative mind…: publishing a book, with my lyrics, and my own photos. " I look pleasantly surprised and will be the first to buy it and browse it, with its timeless music from "And Also The Trees" on the headphones. A perfect trinity for the projection of Simon's film images, in my head …
---
Don't forget to follow our Spotify Playlist: