Compro Oro announce new Turkish psychedelics project with Murat Ertel
|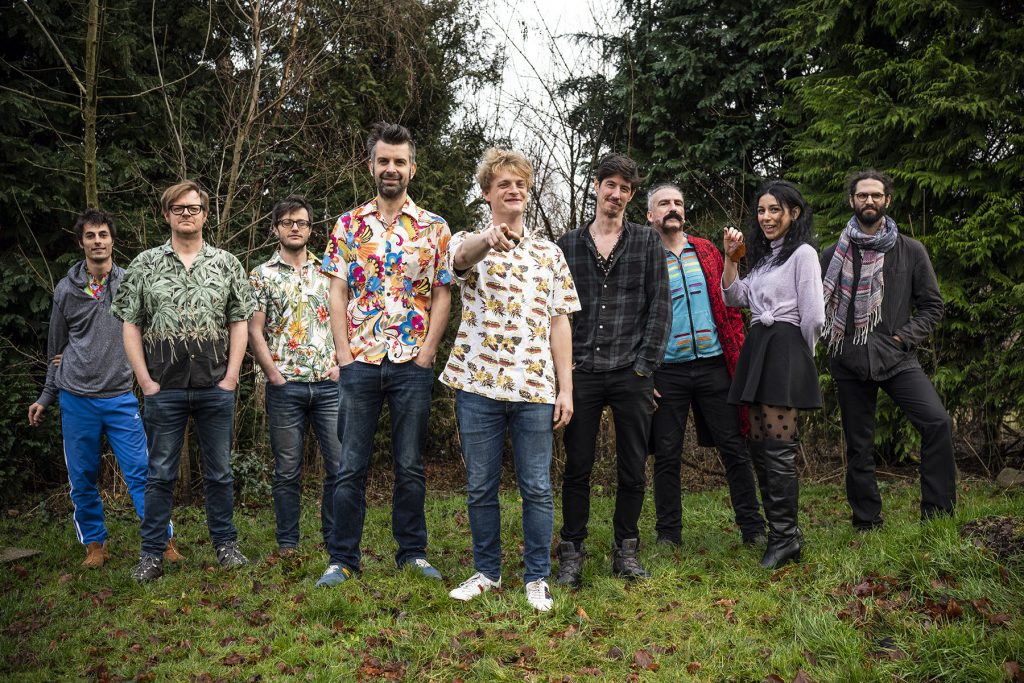 Sdban Ultra is very pleased to announce a new collaboration album from psychedelic jazz collective Compro Oro with Murat Ertel, co-founder and frontman of Istanbul's cult psychedelic folk band BaBa ZuLa and his singer partner Esma Ertel. Entitled 'Simurg', the album is set for release on the 19th June via Sdban Ultra and follows Compro Oro's critically acclaimed sophomore album 'Suburban Exotica', released last year.
Compro Oro's introduction to Turkish psychedelics came off the back of a live performance between guitarist Bart Vervaeck and Murat Ertel at Istanbul Express in 2016. Connecting both musically and spiritually, they headed into the studio and under the watchful eye of producer and multi-instrumentalist Dijf Sanders, Compro Oro and Murat recorded several tracks during an intense recording session that would make up 'Simurg'. "The new music is entirely based on improvisation. In contrast to 'Suburban Exotica', which is built more from song structures and where there was more overdubs," explains frontman Wim Segers.
The dark, dub-infused groove track 'Valley Of Disbelief' is an excerpt from the album.
---
Don't forget to follow our Spotify Playlist: