Copper Tony mixes Mostacho Xprmnt's 'Qué Mae Más Raro (It's Cool)'
|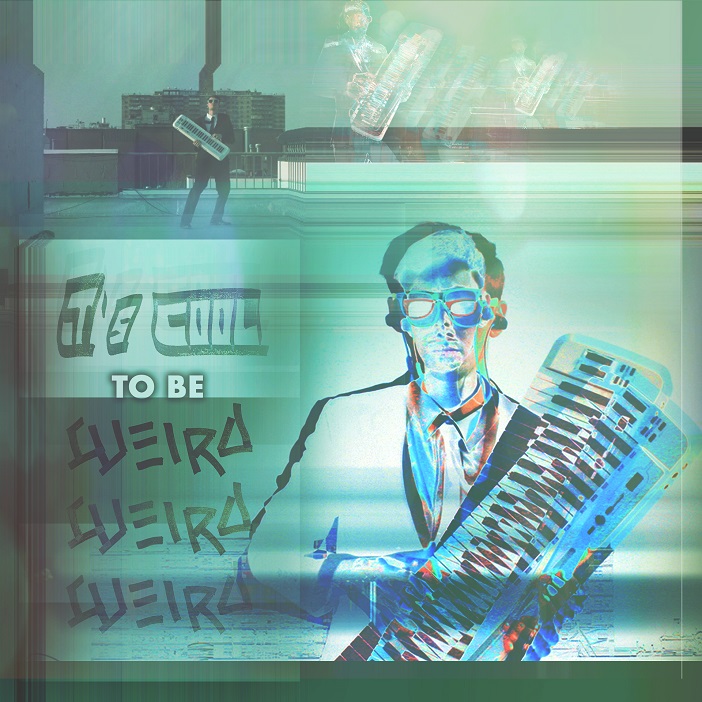 Last week, Music Dribble Entertainment released the videoclip of the song "Qué Mae Más Raro (It's Cool) – Copper Tony Remix", directed by JC Gorritti. JC Gorritti chose Copper Tony's Remix to direct and produce a videoclip that reflects his vision of the song Qué Mae Más Raro (It's Cool). It features Matt Giella aka Copper Tony, the mastermind behind the musical remix, who plays the guy that this song talks about.
The video was filmed in Gorritti's studio and rooftop in Brooklyn, New York. The production had the participation of over 10 actors and actresses that Gorritti found through different social circles; some of which are also musicians or work in the film industry.
The journey of the lyrics went from an ode to weirdness, to a satire of the current state of dating apps and how weirdness is accepted or rejected. The latter is Gorritti's interpretation of the lyrics of this version. The words on this song are Copper Tony's editing of the original lyrics by Najwa Mahiaddin and Andrés Marín as recorded by Mostacho Xprmnt.
The story begins around 2012 with Marín writing 5 bars of melody and bass line on the piano; later Japanese and Uruguayan musicians, Haruka Yabuno and Alejandro Zorrilla respectively, reinterpreted the harmony of the piece. The title "Qué Mae Más Raro" was already chosen by Marín, but it had no lyrics; it was Malaysian singer-songwriter NJWA that wrote the first verse and the chorus of the song, and they performed it like that a few times with the band Mostacho Xprmnt.
In 2015 when the band decided to record the song, Marín had to write a second verse and he also co-wrote a bridge with Korean singer Song Yi Jeon. Jeon's vocals can be heard on this video as well.
"When I first sat at the Berklee piano rooms, in Boston, and composed this 12-tone melody, I never imagined that it would have lyrics by a Malaysian singer, be recorded in New York City with musicians from USA, Korea, Ecuador and Venezuela; then be remixed by producers like Copper Tony and ultimately have a videoclip from a Peruvian film director." said Andrés Marín, co-composer and producer of the original song.
In 2017 Music Dribble Entertainment initiated a collaborative project of remixes of this song which had producers Copper Tony, 28 Lines and Matt Sokol remake the song without creative limitations. The result of this particular experiment is a Dofflin Mixed tune with a catchy synth line reenacted on camera by Copper Tony himself.
---
Don't forget to follow our Spotify Playlist: