Avril Lavigne releases new single 'We Are Warriors' to support COVID-19 front line workers
|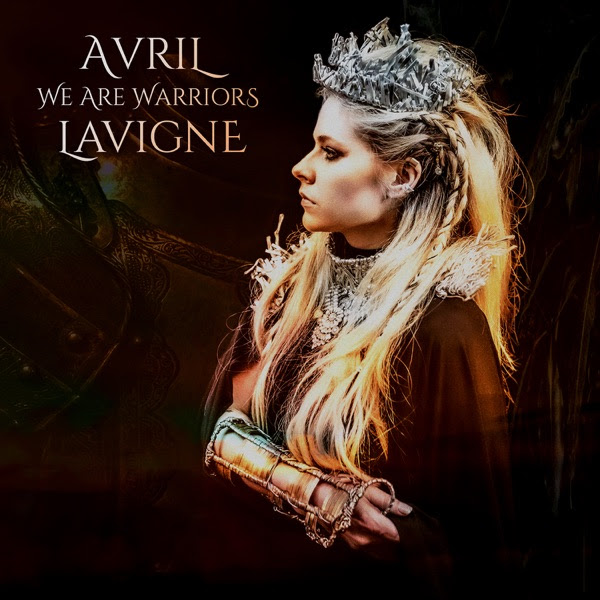 In light of the current global COVID-19 health crisis, eight-time Grammy-nominated pop rock icon Avril Lavigne released today a re-recorded, new version of the track "Warrior" from her sixth studio album Head Above Water, fittingly re-titling it "We Are Warriors" –listen to the song, released via BMG. 
Coinciding with the song's release, The Avril Lavigne Foundation has partnered with Project Hope, a global health organization dedicated to placing power in the hands of local health care workers across the globe, who are currently providing support on the frontlines of the COVID-19 outbreak. All net proceeds from sales and streams of "We Are Warriors" and its accompanying video will help Project Hope's ongoing COVID-19 relief efforts around the world – including providing personal protective equipment (PPE).
"We Are Warriors" takes an anthemic, collective tone to remind listeners of their inner strength and ability to come together in this uncertain and difficult time. The song expands on its original version's reflection of Lavigne's own health battle with Lyme disease and her first-hand knowledge of the struggle, hope and determination it takes to overcome.
"I felt the need to do something to honor all of the frontline workers who risk their lives every day to keep us safe. From the doctors, nurses, police, fire fighters, grocery workers, delivery services, all essential workers and the brave volunteers. I am humbled with gratitude and want to dedicate my new song 'We Are Warriors' to everyone putting their lives at risk to keep us safe," Lavigne says of the track. "You guys are the ones that are holding the world up right now and we're all counting on you and relying on you. You are Warriors! We all need each other more then ever right now. Now is the time to fight and to stick together.
Layered on top of a steadily building beat, Lavigne sings:
"We are warriors, we'll fight for our lives
Like soldiers, all through the night
And we won't give up, we will survive
We are warriors
And we're stronger, that's why we're alive
We will conquer time after time
We'll never falter, we will survive
We are warriors"
Released in February 2019 via BMG, Head Above Water marked the singer's first new album in 5 years and debuted in the Top 10 upon its release. The record's title track and lead single are Platinum and Gold certified by the RIAA in Canada and the U.S. respectively. Over the course of her career, Lavigne has sold 40 million albums worldwide.
---
Don't forget to follow our Spotify Playlist: