Marc Almond releases new track and video 'Hollywood Forever' from upcoming album 'Chaos and a Dancing Star'
|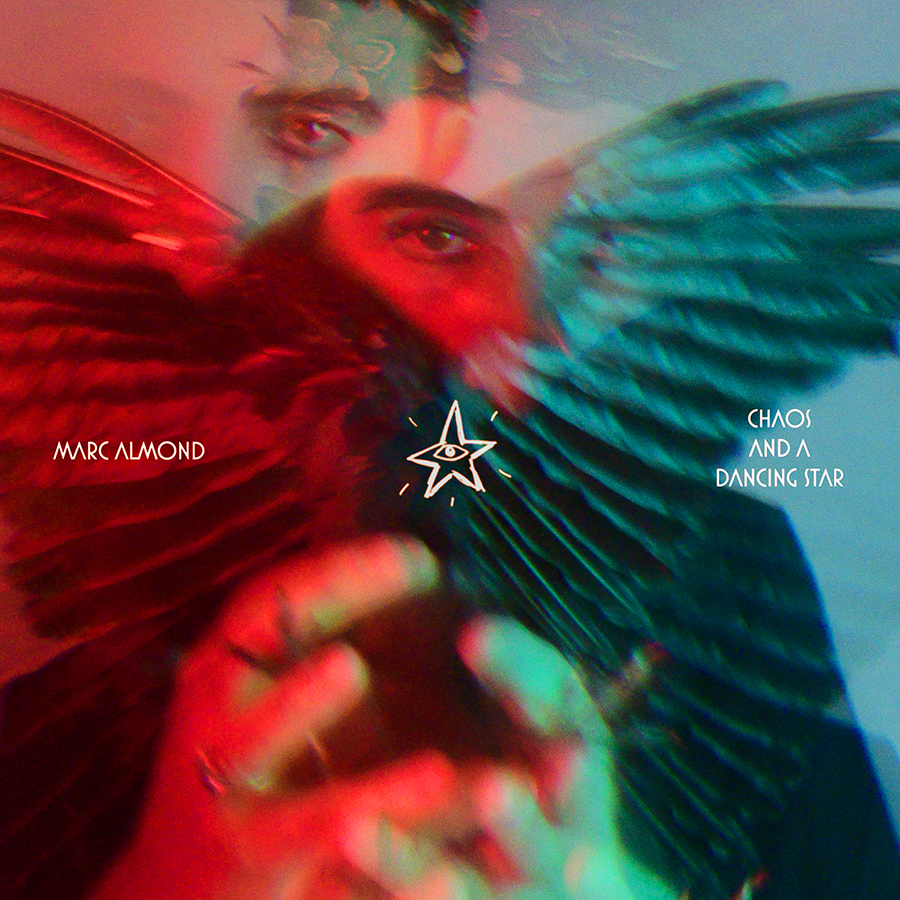 Having launched his forthcoming album 'Chaos and a Dancing Star' with the Ian Anderson collab 'Lord of Misrule', the inimitable Marc Almond continues to build anticipation for its release by unveiling 'Hollywood Forever'.
Marc Almond and his Ivor Novello-winning collaborator Chris Braide (Sia, Lana Del Rey, Halsey) wrote much of the album in Los Angeles. It's a location which infused some of the songs with an emotionally revealing take on classic Americana, a stylistic approach which is best represented by 'Hollywood Forever'. Referencing the famous cemetery to the stars with which it shares its name, 'Hollywood Forever' addresses suicide and the passing of the Golden Age.
"I've really come to love this decaying side of old Hollywood in Los Angeles," says Marc Almond. "There's a very dark side, a very dark history as well. Beneath this utopian fantasticness of sunshine and beautiful people there's also this underlying darkness of decay. I find that quite appealing and inspiring to write about."
'Hollywood Forever' is accompanied by a short film directed by Charlie Max. The video harks back to Marc Almond's roots, as his personality-rich performance in a cabaret club is surrounded by an audience of inspiring, larger-than-life characters. The grainy visuals give it a timeless quality that perfectly connects to the song's atmosphere.
Set to be released on January 31st, 'Chaos and a Dancing Star' provides another twist in the unorthodox artistry that's become a hallmark of Almond's career. The title plays on a quote from Nietzsche's 'Thus Spoke Zarathustra': "One must still have chaos in oneself to be able to give birth to a dancing star." Essentially, art, music and creative expression comes from personal experiences of repression or turmoil. It's a statement that has informed everything that Almond crafts, and one that he wants placed on his gravestone.
The album looks set to add another vital new chapter to Marc Almond's recent resurgence. His 2017's retrospective 'Hit & Pieces' saw him return to the Top 10 of the album charts, and it was followed by the critically acclaimed 'Shadows and Reflections' set, which became the highest charting solo album of his career so far. He also reunited with David Ball to say goodbye to Soft Cell with an emotional sold-out show at London's O2.
Between his enduringly successful solo career and initial rise with Soft Cell, Marc Almond has amassed 30 million sales in a career spanning 40 years. He's landed two #1 hits in the shape of the Soft Cell classic 'Tainted Love' and his solo smash 'Something's Gotten Hold of My Heart' (featuring Gene Pitney) plus a further seven Top 10 singles and five Top 10 albums.
---
Don't forget to follow our Spotify Playlist: