Aphex Twin's Rephlex affiliate Bogdan Raczynski unheard collection – "Rave 'Till You Cry​" is out
|
Disciples follow up the raid on the archives of Black Lodge with ​Rave 'Till You Cry​ by enigmatic producer Bogdan Raczynski, a collection of unreleased tracks and versions.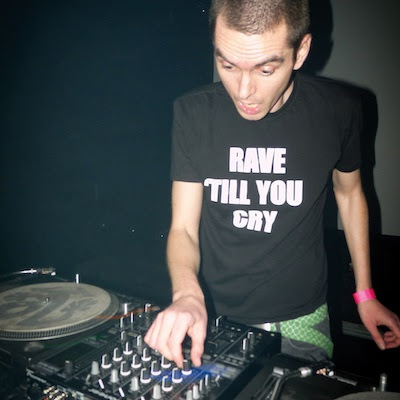 Raczynski arrived on the scene in 1999 with not one but three albums released in quick succession that year alone on Rephlex Records, a unique operator even by Braindance standards, rumoured to have been discovered by Aphex Twin whilst sleeping rough in Tokyo. A steady stream of records followed, hyperactive broadsides of percussion set off by a winning knack for the buried earworm melody, much like his mentor RDJ. He also memorably collaborated with ​Björk​ and remixed Autechre for Warp's ​10+3 compilation, but things have been quiet since the release of his last studio album ​Alright! a​ rrived in 2007.
Rave 'Till You Cry​ signals a return across 18 tracks selected and sequenced by Disciples, joining the dots between the outsider junglizm of the ​'96 Drum n Bass Classixxx​ "compilation" and his earliest rephlexions on hallucinatory, bassbin-rattling IDM with ​Boku Mo Wakaran​. Across four sides of vinyl, the joyous sugar-rush tunes of classic 90s Nintendo games meet drill-like breaks, ambient drone and slabs of bit-crushed noise. It also showcases a more introspective side to the Bogdan sound, the soundtrack to a labyrinth of tunnels loaded up with gurners starting to feel unwell as the early hours begin to dissipate into the harsh rays of morning light. Much like the recent resurgence of Digital Hardcore's Christoph De Babalon and the off-kilter time signature of recent records by Demdike Stare and Rian Treanor, Bogdan Raczynski's return is a timely reminder of the menace and beauty contained within irregular rhythm science.
---
Don't forget to follow our Spotify Playlist: