Soft Cell 'The Singles – Keychains & Snowstorms' Released now
|
The story goes like this. At the beginning of 2018 Marc Almond and Dave Ball dropped the bombshell announcement that they would reform for one night only at London's O2 Arena. In April it was also revealed that the September 30th gig would be preceded by a 10-disc career retrospective box set, titled Keychains & Snowstorms.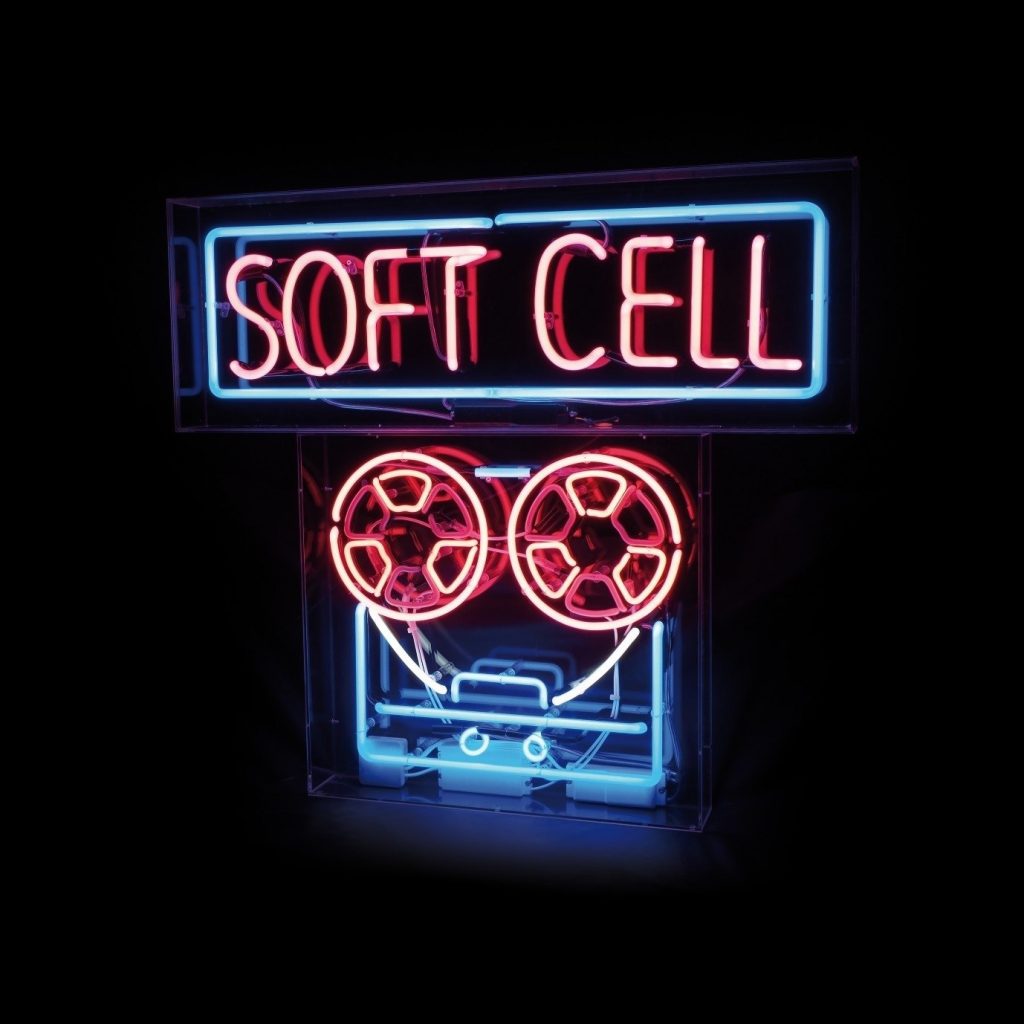 In the process of sourcing archive material for the box set, Dave shared with Marc two new pieces of music, and suitably inspired, Marc began working on lyrics for them. Due to long lead manufacturing times for box sets, neither the resulting "Northern Lights," the first new Soft Cell single since 2002, nor its companion, "Guilty (Cos I Say You Are)" were ready in time to make the track listing. Instead, both will form part of a new 1CD collection, 'The Singles – Keychains & Snowstorms', which will be released on September 28th.
Featuring all the magic and class of vintage Soft Cell singles, "Northern Lights" "is a celebration of our roots in Northern Soul and was a great chance for me and Dave to work again," says Marc. Its cellmate – "Guilty (Cos I Say You Are)" – is quintessential late night, electro noir Soft Cell, complete with a suitably disquieting Dave Ball arrangement.
'The Singles – Keychains & Snowstorms' brings together the seminal duo's finest singles on one glorious package. Hit after hit, classic after classic, the perfect singles collection – "Say Hello Wave Goodbye," the pulsating cover of Frankie Valli's "The Night," "Bedsitter," "Torch," "Down In The Subway," "Tainted Love," "Memorabilia" and many more.
As an additional treat the collection includes the Record Store Day single release of "Sex Dwarf" alongside "Insecure Me" which was originally planned to be the double A side of "Torch." "Divided Soul" makes the cut as the Soft Cell single that got away…
THE SINGLES – KEYCHAINS & SNOWSTORMS:
Memorabilia
Tainted Love
Where Did Our Love Go?
Bedsitter
Say Hello, Wave Goodbye
Sex Dwarf
Torch
Insecure Me
What!
Where The Heart Is
Numbers
Barriers
Loving You, Hating Me
Soul Inside
Down In The Subway
Divided Soul
Monoculture
The Night
Northern Lights
Guilty ('Cos I Say You Are)
---
Don't forget to follow our Spotify Playlist: