Narada Michael Walden's Great Gospel "Get Together"
|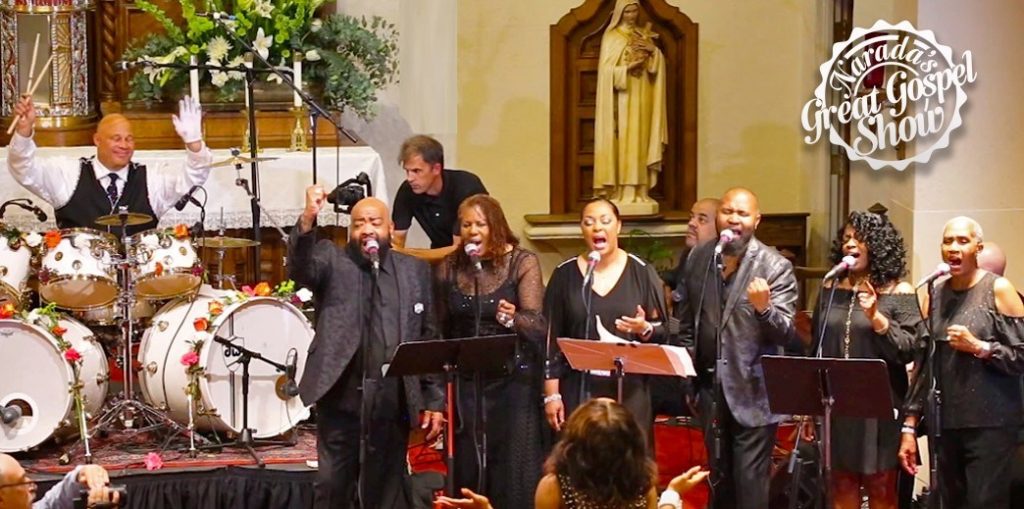 50 years after "Oh Happy Day" was recorded in church, Multi-Platinum Grammy & Emmy winning Producer/Recording Artist Narada Michael Walden (often called "Hitmaker" – instrumental in careers of greats like Whitney Houston and Aretha Franklin) pulls the Bay Area's "Best of the Gospel Best" to celebrate Gospel's most beloved songs.
"Narada's Great Gospel Show" launches a 50th anniversary celebration of chart-topping pop Gospel favorites like Edwin Hawkins' "Oh Happy Day" and "Get Together", the iconic Top 40 hit popularized by Jesse Colin Young and his band, The Youngbloods.
"I am proud of our country America," Narada explains, "I saw the struggle of the sixties, racial divide escalating and the Vietnam war dividing us at our core. Like Marvin Gaye said: 'What's Going On?' Music was our salve for healing. Soothing pop songs like 'Get Together' and 'Oh Happy Day' – a live cut in a church – proved to be what we all needed to hear in 68-69! These sounds helped us get through the most turbulent of times. It is my prayer that these songs, 50 years later, will inspire a change for the better again."
"Get Together" and "Oh Happy Day" originated in the Bay Area fifty years ago and have firmly established themselves in Gospel History. Today, Narada draws upon their beautiful legacy and presents them with passion and energy, bringing them perfectly into the world of today – which, just like in 1968, needs the healing and hope that great music can offer in turbulent times.
Joli Valenti, whose Dad, Dino Valenti, penned the classic "Get Together", brings his energy, fire and enthusiasm, leaving audiences not only on their feet, but singing along, sharing every musical phrase.
Rusty Watson, Edwin Hawkins' musical director for 25 years, joins Narada's Great Gospel Show for a 50th Anniversary "Oh Happy Day" that delivers with intensity its message that only gets stronger with time.
Following a beautiful SRO 50th Anniversary Concert, taped for national TV/Film, in the intimate and lovely St. Brendan's Church in downtown San Francisco, Narada's Great Gospel Show stepped into the world-famous Tarpan Studios, dubbed "Motown of Marin", for updated versions, on Tarpan Records, of "Get Together" and "Oh Happy Day."
---
Don't forget to follow our Spotify Playlist: