Sofie Winterson announces new album with new single and video
|
Dutch musician and singer song-writer Sofie Winterson has announced the release of her sophomore album 'Sophia Electric' on 02 November via Excelsior Recordings. She has now shared 'Military Man', a new single taken from the upcoming album. Of the track, Sofie says: "the music came first and the lyrics evolved around the music. When I wrote the melodies I pictured this stereotypical relationship that I never had, but is really interesting to me".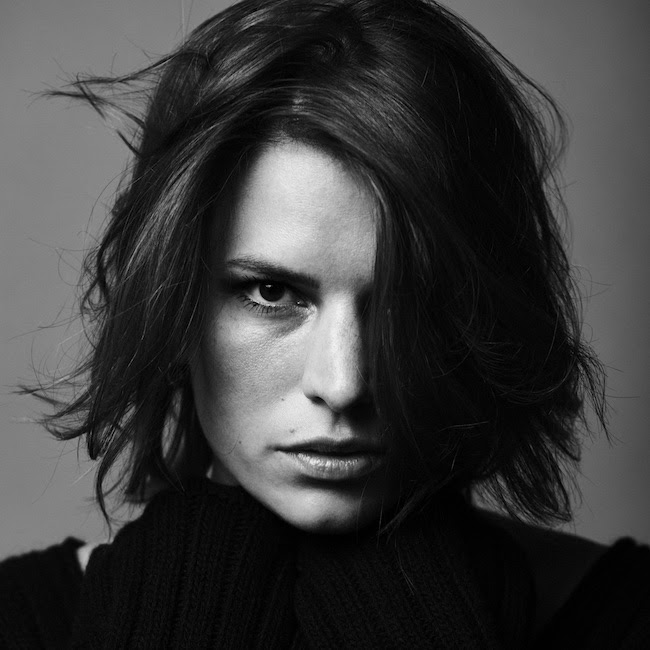 Sofie grew up in a house full of music on a small peninsula in the Netherlands called 'Marken', just outside of Amsterdam. From a very young age, her father had all four children singing together and, later on, he even formed a band with them and toured in the Netherlands and Indonesia where he was stationed as a doctor on the Maluku Islands. Her parents always thought that music was an important part of life, but didn't expect all four children would have ended up being musicians. Sofie's sister and brother are in a band called 'My Baby' and her older sister is in a band called 'Blue Crime'. Her whole youth was filled with music and she drew a lot of inspiration from 70's folk artists as well as soul legends. For her own music, and the latest project in particular, she returned to the folk.
Her new album 'Sophia Electric' is a personal document about love, letting go, change and memory. The music was written and recorded in different locations, namely Los Angeles, Lisbon, Haarlem and Amsterdam, but her guitar was always within reach.
The initial spark that lit the creative fire came when DJ Turquoise Wisdom introduced Winterson to a couple of obscure folk singles during a session on Red Light Radio that she attended. This prompted her to go back to her old love of writing songs in their bare essence on guitar. When she spotted a record player's amplylier saying 'Sophia Electric' on it, she put two and two together. She consumed a lot of music along the way; the deft experimentalism of Arthur Russell, the bare-boned songwriting approach of Big Thief and Elliott Smith, the lush, nocturnal atmospherics of Beach House and Mazzy Star… and yes, the commanding pop aura of Beyoncé too. This confluence of different beats was forged into a singular vision.
Two years later, the album is finished. Winterson took her sweet time. Her fingerprints are all over 'Sophia Electric'; she wrote, arranged and recorded most of the music herself. She then came with the idea to ask a handful of different producers to touch things up. " I worked with Ben Westbeech (Breach) on 'Remember'. Arne van Petegem helped develop 'Military Man', 'Happened To Us', 'Make You Miss Her' and 'Sweat Heart'. The rest was done with Rimer in London. He also mixed the album."
Though the album represents an alchemy of many divergent ideas, the big challenge was to emphasize intimacy and tenderness. There's a sense of space and openness throughout, allowing Winterson's voice to navigate and achieve its full breadth of expression. "'Sophia Electric' has become a very diverse album. Some tracks are arranged with only guitar and some keys, others conceived carefully with layers of drums, synths and guitars. It's lighter, more economical and more dynamic than all of my previous releases. Even though the themes are sometimes big or serious in nature, there is a playful and naive yearning simmering beneath. "
Since her first releases in 2014 she continued to garner an online following fan base with encouraging nods from the likes of Gorilla vs Bear, Clash Music, Nowness and The 405. She played SXSW multiple times and toured the US West-Coast extensively. Sofie is from Amsterdam but also resides in Los Angeles where she found like minds in music. 2015 saw Sofie Winterson turn heads, unveiling the enchanting visuals for 'Dreams', a moody coming of age track on Nowness; the title track from her critically acclaimed debut EP. The following year she was part of the Red Bull Music Academy in Montreal which led to a performance at Sonar 2017. She also successfully colaborated on the Fatima Yamaha album 'Imaginary Lines' and the 'Close My Eyes' EP by Rimer London.
---
Don't forget to follow our Spotify Playlist: