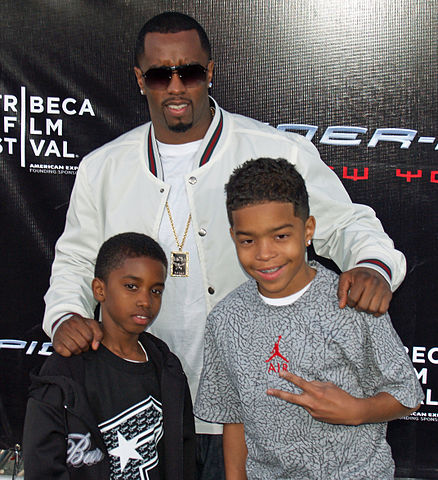 Sean "P. Diddy" Combs has always been a man of many talents, and a man of many pursuits. In addition to being one of the biggest stars in the music industry for the better part of 20 years, Diddy has found success in a lot of side jobs and other fields altogether.
For one thing, he's gotten into acting over the years. This isn't a huge surprise for a modern musician, but Diddy has actually built up a diverse filmography. He's appeared in films about hip-hop, like 2017's 'Can't Stop, Won't Stop', he's been in sports movies like 2014's 'Draft Day', and he was hilarious in 2010's Get Him To The Greek.
P. Diddy has also taken some hobbies and turned them into something more closely resembling professional pursuits. This is most obvious regarding his interest in fashion, which has translated to Sean John and other interests in the industry. Somewhat less public has been Diddy's love of the card tables. Said to be a presence at the high limit tables when he's in Vegas, Diddy is known to be an enthusiastic blackjack player, and with his wallet he's probably putting some pretty hefty sums on the line.
But perhaps most notably, Diddy has reached the point at which he calls himself the best producer in the business. He's become a proven hit-maker, and the sheer number of records he's managed to sell over the years back up his claim, even if he's missed the mark with a few artists as well. If nothing else, the guy knows what will make a catchy tune, and he has a long history of helping other artists hit the mark.
It's this last hobby of Diddy's – that of helping young or emerging artists make hits – that's suddenly far and away the most interesting thing about him. That's because the latest young artist associated with Diddy is, in fact, his son.
Christian "King" Combs emerged earlier this year with a 12-track mixtape called "90's Baby" mixing hip-hop and R&B, as well as a few interesting guest appearances. Diddy doesn't loom too large over the mixtape, though he does appear on the cover art, and guest stars (as Puff Daddy) on the track "Seniorita" (which, as much as any other track on the mixtape, does feel like something more out of Diddy's hey-day, and even includes a call-back or two to Notorious B.I.G.).
It's not a mixtape that's going to set the hip-hop world on fire, and it likely doesn't have a chart topper on it. But anyone who might assume King Combs is only out there as Diddy's son is mistaken. Yes, he has the privilege of automatic exposure because he's the son of a rap and production legend. But young Combs has some skills of his own, and leaves no doubt of that fact on this first publicly released mixtape. As one review put it, he makes it clear to critics that he's a very capable MC.
It feels surprising to say so, for some reason, but we're excited to hear more.
---
Don't forget to follow our Spotify Playlist: