The Beatles "Mic of Unity" From Liverpool Presented to People of Nashville
|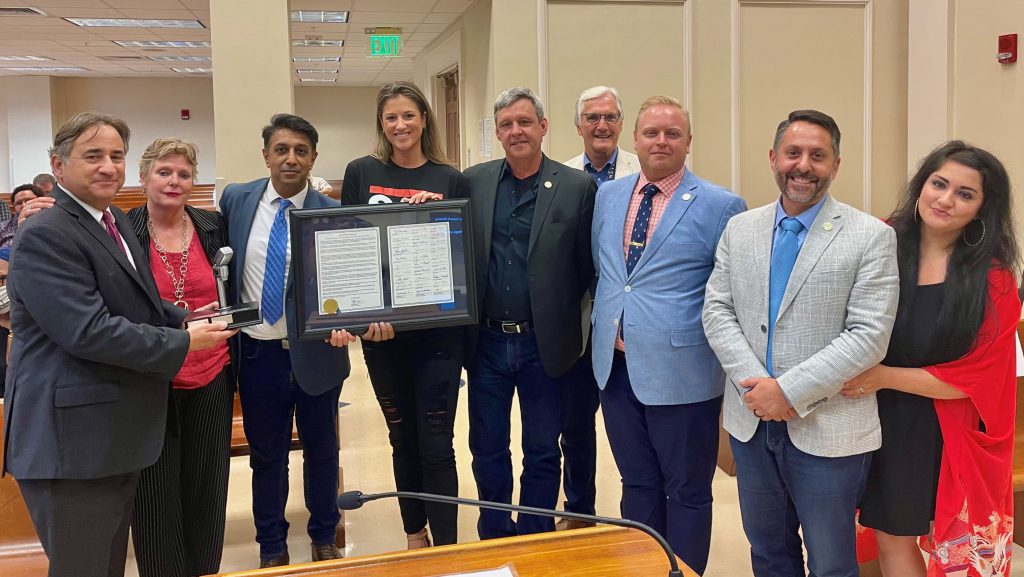 Like the passing of the Olympic torch, the "Mic of Unity" was presented to The Road to Nashville. The presentation took place at the Nashville Metro City Council meeting on the evening of July 19, held at the Historic Metro Courthouse. The "Mic of Unity" is a 1961 Reslo Ribbon microphone from Liverpool-based Cavern Club representing all the great music legends that have played there, including The Beatles, Queen, The Rolling Stones, The Who, and more. The 1961 microphone also holds importance as The Beatles played their first of 292 gigs onstage at the famed venue in February of 1961, soon catapulting them into global fame.
'This does represent, from our point of view, the future of the next generation of songwriters. So, we are delighted to hand this over to Nashville,' says Director Jon Keats at The Cavern Club. 'I hope I don't drop it! We'll make sure we keep it in good, safe condition. We'll protect it. This is quite an honour,' says Nashville Vice Mayor Jim Shulman.
Launched in May (Mental Health Month) via a partnership between the Nashville, TN & Liverpool, UK city councils, the program has already seen over 732 musicians requesting counselling (16% of participating songwriters), accessing pragmatic tools and pro-bono services. Impacting beyond borders, language, race, musical genres, and cultural barriers, the initiative has received 4,862 songs from 4,385 artists. 23 countries are represented among the participants. 546 contestants are already receiving counselling with another 186 onboarding with providers who best suit their personal counselling needs.
---
Don't forget to follow our Spotify Playlist: