Ross Cooper Announces "Chasing Old Highs Deluxe Edition" On October 1
|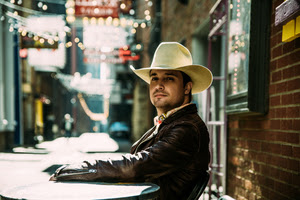 Nashville-based, Texas-raised Americana artist Ross Cooper will release a deluxe edition of his album Chasing Old Highs on October 1, 2021. The album includes two new songs "Cowboy Things" and the single "Indian Summer," due August 27, 2021. He will celebrate both releases on the road this summer/fall with tour dates throughout the U.S.
Ross Cooper grew up surrounded by the melancholy of Lubbock, Texas, floating between his love of horses and song. Watching and listening, he developed an alternative western songwriting style rooted in the craft of the great Lone Star writers Robert Earl Keen and Townes Van Zandt, tempered by a Springsteen-style spirit of the lost road – and anchored by a musical soundtrack sparkling like the big, bright stars at night. Never has that sound been more apparent than on his album Chasing Old Highs.
"Cowboy Things" was written by Phillip Lammonds and marks the first time Cooper has cut a song he's not penned. "This song blew me away the first time I heard it," he recalls. "It's been a really long time since a song has stopped me in my tracks like this one did."
The song tells the story of a cowboy pulling on his boots for the last time. "The language and vocabulary in the song are perfect. The finger picking. The melody. Everything. It's a song that I wish I would've written and can't believe hasn't been cut. I'm so proud to get to play this one, and I'm thankful Phillip wrote it."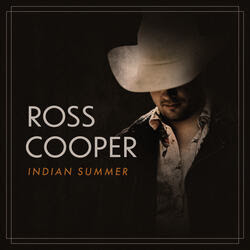 The new single "Indian Summer," a co-write with Gable Bradley, is about losing a love that you knew you couldn't keep in the first place. Although new to the album, it was written a couple years ago. "It's one of those songs that's always stayed in the back of my head. I've caught myself singing it at random and knew it was time to bring it to life," says Cooper.
Chasing Old Highs was originally released in February 2021. Upon release, the title track was featured on the Spotify Emerging Americana playlist and Ross was a featured DJ on Gimme Country. He has received praise for his songwriting including many of the album singles: "Cooper's voice is defiant and haunting as he praises the resilience of his neighbors, who never met a devil they couldn't tame. 'It feels like home in a hell,' the former bronc rider sings of his gritty stomping grounds, 'but we're still here, south of the angels.'"
---
Don't forget to follow our Spotify Playlist: