No Doubt Celebrates 25th Anniversary Of Self-Titled Debut Album
|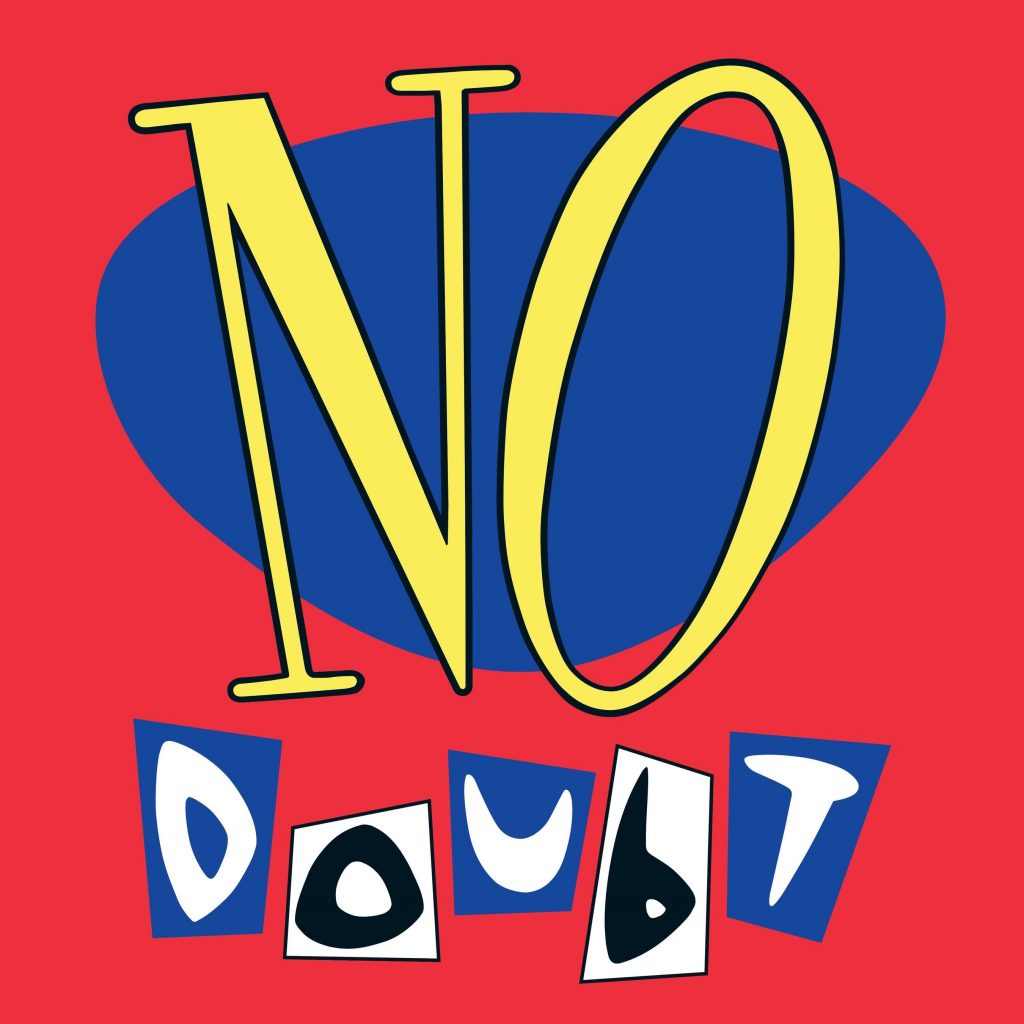 No Doubt's eponymous 1992 debut album introduced the world to a one-of-a-kind band that would soon dominate the music world with their dynamic sound. With such early hits as "Trapped In A Box" exemplifying the group's original ska-pop sound, No Doubt kicked off the band's career with a bang, laying the groundwork for the multi-platinum success that they'd achieve over the next twenty-plus years.
On November 10, UMe celebrated the 25th anniversary of No Doubt's original release with a sparkling new vinyl edition of the album that originally put No Doubt on the map. In addition to marking the debut disc's first-ever vinyl release, the new LP will be pressed on high-quality 180-gram vinyl. Additionally, exclusive limited-edition colored-vinyl versions will be available through No Doubt's official website, as well as the online retail sites uDiscover and The Sound of Vinyl. In addition to the album's original front cover art, the back cover of the new vinyl edition features a never-before-seen band photo from the original photo session by photographer Chris Cuffaro.
No Doubt — Gwen Stefani on vocals, her brother Eric Stefani on keyboards, guitarist Tom Dumont, bassist Tony Kanal and drummer Adrian Young — originally became a local sensation on their Southern California home turf, before bursting onto the national and international scenes with an effervescent, new-wave infused sound that offered an upbeat alternative to the angst-driven grunge-rock that dominated the charts at the time. No Doubt's early ska leanings are balanced on the album by a state-of-the-art pop sensibility that manifests itself on such tunes as "Let's Get Back," "Move On" and "Get On The Ball." Although the debut album was not a major hit at the time of its original release, it emerged as a fan favorite as No Doubt subsequently became one of their era's most popular bands.
After releasing No Doubt, the band would score a series of smash singles and massively popular albums like Tragic Kingdom, Return of Saturn, Rock Steady and Push and Shove, helping to secure Gwen, Tony, Tom and Adrian their place in the American rock music pantheon. The band's massive success can be traced back to No Doubt, whose definitive new vinyl edition cements its pivotal place in pop history.
---
Don't forget to follow our Spotify Playlist: