Michael Nau releases EP ahead of UK Tour
|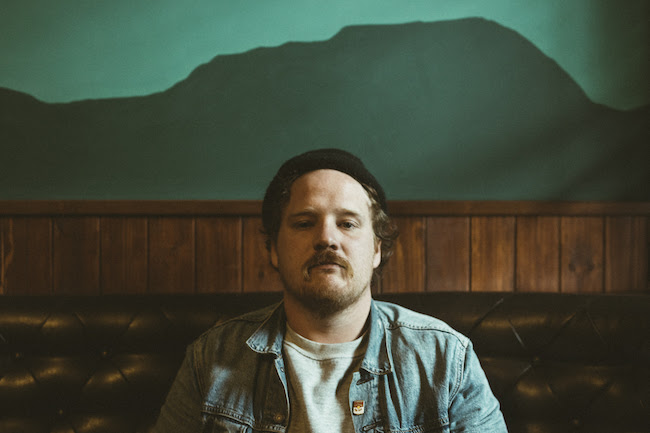 Michael Nau is heading back to the UK & Europe for headline shows supporting recent album "Some Twist" and the newly-announced "The Load EP" out 15th September.
Michael said of the tracks on this new EP: "These songs come from the same pool as the songs from "some twist". For whatever reason, they felt like outliers at the time, and weren't included in the mixing sessions. You can hear some pieces.. a few lines here and there that worked their way into that record in a different form. I see this as an extension of those songs, and that process. It's not easy to separate myself from that process – the time and place spent recording these things – I've stopped trying to hear it any other way. For the most part, this is a band playing together in a room… well, a different band, in different rooms, at various points in the trip. It brings me a great deal of joy to be a part of those moments, and I walk away feeling energized and wonderfully confused – I've learned to let that period linger best I can, before it passes… I hope that same joy is what carries on with these songs. I've been making records for a good while and still feel at a beginning – and, that finally feels like a good place to be."
Michael Nau will have Mobile Vinyl Recorders in tow on his upcoming European tour, cutting one-off vinyl record picture discs live, by request, after the show for a few fans each night. Tickets will be sold at the merch booth for an intimate after-show encore and hang session where Michael will take requests from his catalog of songs and record one song live to a one-of-a-kind picture disc record for the fan to take home. Only five tickets are available per night, so get there early! (Dependent on venue and curfew regulations)
In addition, en route between shows, Michael will be stopping to record stripped down versions of new songs and old favorites, Alan Lomax field recording style, straight to vinyl, at historical locations (Stonehenge, The Eiffel Tower, Berlin Wall, etc) using Mobile Vinyl Recorders' restored and highly modified 1952 deep-cycle marine battery powered off-grid vinyl recording lathe. Each recording will be filmed as well.
Michael Nau has also confirmed Europe headline tour in September and October this year.
Michael Nau Tour Dates:
Thu 21 Sept – The Greys – Brighton, UK
Fri 22 Sept – The Louisiana – Bristol, UK
Sat 23 Sept – The Hug & Pint – Glasgow, UK
Sun 24 Sept – Brudenell Social Club (Games Room) – Leeds, UK
Mon 25 Sept – Gullivers – Manchester, UK
Tue 26 Sept –  The Lexington – London, UK
Wed 27 Sept – Espace B – Paris, France
Thu 28 Sept – V11 -Rotterdam, Netherlands
Fri 29 Sept – Paradiso (Upstairs) – Amsterdam, Netherlands
Sat 30 Sept – DOK Kantine – Gent, Belgium
Mon 02 Oct – Privatclub – Berlin, Germany
Tue 03 Oct – Häkken – Hamburg, Germany
Wed 04 Oct – Bumann & SOHN – Köln, Germany
Thu 05 Oct. – Feierwerk (Orangehouse) – München, Germany
Fri 06 Oct – Neubad – Luzern, Germany
Sat 07 Oct – Manufaktur – Schorndorf, Germany
---
Don't forget to follow our Spotify Playlist: