Elvis Presley's first jet set for auction
|
Hidden away in the famous "aircraft boneyard" in Roswell, N.M., where retired commercial airplanes are routinely ripped up for scrap, is a treasure no one has dared to touch: Elvis Presley's first jet — the 1962 Lockheed Jetstar custom made to his specifications.
On Saturday, May 27, the jet will be sold at auction, according to Brigitte Kruse, owner of GWS Auctions, Inc. It will headline a big lineup of more than 315 pieces of celebrity memorabilia. "This jet is a remarkable find and is being sold by a private collector. It has attracted a lot of tourists in Roswell, and it still has the original woodwork, inlay, red velvet seats and red shag carpet. It has the potential to be fully restored and made the centerpiece of a major exhibit. This is the only jet owned by Elvis that is still owned privately," said Kruse.
The jet will sell without reserve, she noted.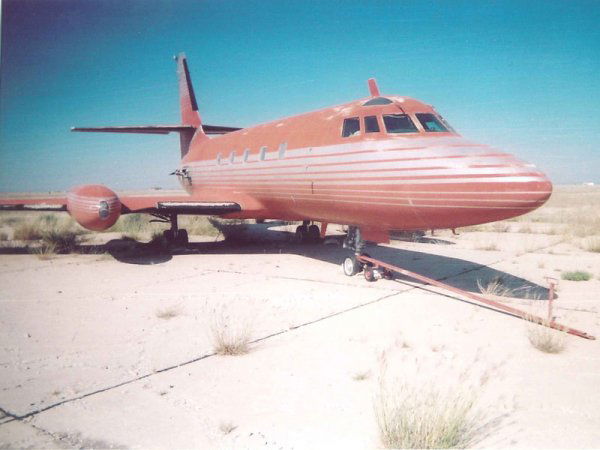 ---
Don't forget to follow our Spotify Playlist: