Janka Nabay shares new track 'Santa Monica'
|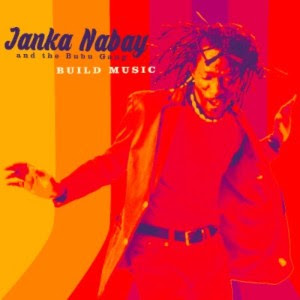 Build Music is the sound of deep-rooted traditions being radically reimagined. Released on Luaka Bop, it's the second album from an artist who has single-handedly modernised traditional bubu music of his native Sierra Leone.
A musical visionary that was forced to flee his war-torn home, Janka's forward-thinking experiments are born of displacement and migration. With electrifying results, he translates ceremonial procession music into ecstatic machine funk. Bubu music's complex, overlapping rhythms are mapped onto multitracked drum machines and samplers, with bamboo bubu flutes reincarnated in the interlocking bleeps of the Casio.
Catapulted to nationwide fame in '90s-era Sierra Leone, it was only in 2010 that his music reached outside ears. It was while investigating music from Sierra Leone that Wills Glasspiegel – a journalist, academic and filmmaker, who would later be credited as discovering South Africa's now-celebrated Shangaan electro scene – was digging through a haul of cassette tapes collected together by a BBC journalist based in the US. His ears were pricked after hearing a tape Nabay recorded in '90s Freetown. He discovered that Nabay had since emigrated to the US, tracking him down to a fried chicken restaurant where he was working in Philadelphia.
Playing regular solo sets at a (now-defunct) Brooklyn bar, Zebulon, a band soon formed around him. Dubbed the Bubu Gang (after the band Janka led in Sierra Leone), its members – including Syrian-born singer and bassist Boshra AlSaadi, and Chairlift's Jason McMahon – were eager to work with Nabay and flesh out his exciting musical approach. Touring heavily in the U.S. over the course of a year, they honed a tight, live incarnation of Nabay's modernised bubu.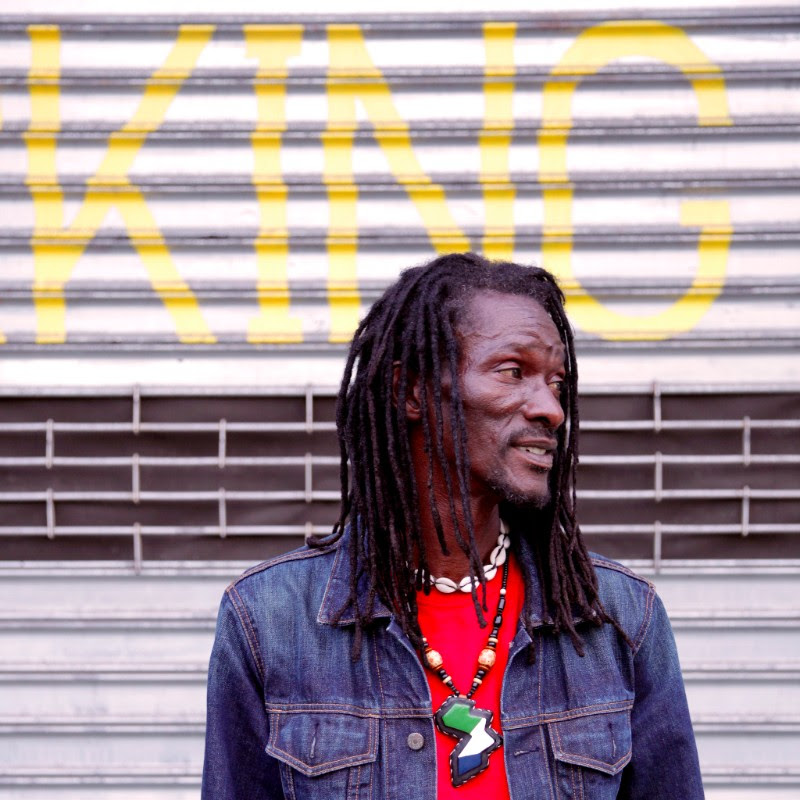 In 2012, Nabay released debut album En Yah Say (translation: "I'm Scared") on New York's Luaka Bop label, the David Byrne-founded imprint that – amongst other things – unearthed the much-celebrated musical legacy of William Onyeabor. Recorded with the Bubu Gang, Nabay's album was a culmination of the live show they'd developed – celebrated by the likes of Pitchfork, NPR and Noisey, it propelled them to stages from Tennessee's landmark Bonnaroo festival to New York's prestigious Museum of Modern Art.
Build Music, however, is born of the studio. Using a process resembling that of his original Sierra Leone recordings, it saw Janka working with collaborators and studio engineers to cultivate his electronic bubu sound. Enlisting Freetown-based producer 'Lanzo on D Beat', for one, and guiding the producer to recreate "Sabanoh", one of his original hits. With no musical training, it's a process reflecting his intuitive vision; directing Lanzo to the correct Casio inputs, or simply singing melodies down the phone, both are means of realizing the distinct musical ideas in his head.
When he entered the studio in the '90s, his work was the first instance of recorded bubu music. A civil war in neighbouring Liberia had prompted the relocation of one of its record labels to Sierra Leone; inviting auditions from the local population, its owners were intrigued by the bubu songs which Nabay performed for them on their open mic search for local talent. A ceremonial, traditional music, he'd absorbed it from the annual festivities which greeted the end of Islam's fasting period of Ramadan. Given the opportunity to record in what was Freetown's only studio, he set about building his forward-thinking creations.
However, Sierra Leone's decade-long civil war would bring complex fortunes to Nabay's music. He used his modern bubu as a political platform to address the problems of war, but rebels began using his tapes to sound their battle-cry, blasting it out to the villages they invaded to lure people from their hiding spots. Nabay himself was held captive by the rebel insurgents, guarded by drugged child soldiers and forced to perform. With a heavy heart, he fled to the United States in 2003.
Building a new life after fleeing his war-torn home, it's a history that informs a conflicted perspective. As he reflects, "Everywhere is sorrow, tears, blood and happiness. At the same time." In contrast to the easygoing, cosmopolitan melting pot sometimes depicted, Build Music is a window into a sometimes-troubled middle ground; embodying the conflicted nature of his own life as a musician in the United States. He considers himself – at the same time – a spokesperson for the ancient Bubu music of his Sierra Leonean homeland, and a self-described "black cowboy" on a trans-Atlantic mission to sculpt his futuristic music with the mindset of a revolutionary artist.
---
Don't forget to follow our Spotify Playlist: