A Tribe Called Quest and Lorde to play Roskilde Festival
|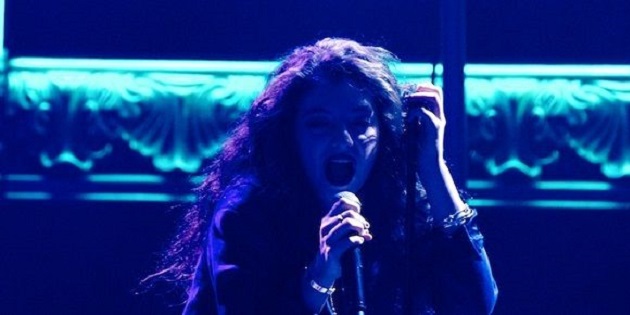 Hip-hop legends A Tribe Called Quest will play an exclusive show at Roskilde Festival this summer as part of their farewell tour. Pop sensation Lorde will also grace the Danish festival along with new announcements such as Gucci Mane, Against Me!, Rag'n'Bone Man and 24 more acts.
The Weeknd, Arcade Fire, Solange, Foo Fighters and Justice are among the acts already announced for Roskilde Festival 2017. With 29 new acts announced, 70 of 175 acts have now been revealed for the Danish non-profit festival, offering the stars of today and tomorrow and everything in-between from all corners of the world.
Hip-hop legends on the iconic Orange Stage
A Tribe Called Quest defined organic and jazzy hip-hop of the 1990s. Following an absence of 18 long years, they finally returned last year with their ultimate album 'We Got It from Here… Thank You 4 Your Service', a highly acclaimed revelation of a comeback album.
The hip-hop pioneers are as relevant as ever before, balancing the laidback and the more energetic and mixing highly political issues with life-affirming delivery. Q-Tip, Ali Shaheed Muhammad and Jarobi White will honour the late Phife Dawg – who died in 2016 while working on the album – when they play the iconic Orange Stage at Roskilde Festival. The show will be the only one in Scandinavia and one of very few on their farewell tour.
New Zealand's pop sensation
Following her massive breakthrough with debut single 'Royals' that went straight to number 1 on the UK and US charts, New Zealand presented a new pop star to the world: Lorde. With the debut album 'Pure Heroine' and the curation of the hit soundtrack for the third Hunger Games film, the 20-year-old is now readying her sophomore album.
Lorde has been compared to a young Kate Bush and praised by David Bowie for her minimalist and poetic take on modern pop music. Having played only very few shows in Europe, she is ready to conquer new territory with both well-known hits and new material.
Ready for the big breakthrough
23-year-old Bryson Tiller started as a SoundCloud phenomenon. The American rapper – praised by artists such as Drake and The Weeknd – has since released his r&b-inspired debut album 'T R A P S O U L' that made the top 10 on the American Billboard album chart.
Original king of Atlanta hip-hop Gucci Mane is extremely productive, to say the least. Having influenced Future, Young Thug and many more through his numerous albums and more than 70 mixtapes, he has finally found a broader audience with his latest album 'Everybody's Looking'. Joining forces with Rae Sremmurd, he recently secured a global smash hit with the single 'Black Beatles' which has been streamed more than 360 million times on YouTube.
On the other side of the pond – and in a very different way – 31-year-old songwriter Rory Graham has created plenty of buzz in his native England under his Rag'n'Bone Man moniker. Behind tattoos and tough appearance is a soulful vocalist who is never shy of venturing into new territory, be it blues, gospel or hip-hop. He has climbed the charts with the single 'Human' and will release his debut album in February.
Head of Programme Anders Wahrén says: "A Tribe Called Quest is one of the best hip-hop groups of all time. Preparing for their last ever tour after a terrific comeback album, I'm positive they can live up to their legacy and deliver a stunning farewell show on one of the most iconic stages in the world.

Only very few people have had the chance to see Lorde in Europe so we naturally can't wait to see her in Denmark for the first time when her new album comes out. With new additions from Palestine, Iceland, Colombia and many other countries, we're sure our ever-curious fans have some truly unique experiences ahead of them with both established superstars, the headliners of tomorrow and exotic acts from all over the world."
The following 29 acts have been announced for Roskilde Festival 2017 today:
A Tribe Called Quest (US)
Bryson Tiller (US)
Gucci Mane (US)
Lorde (NZ)
47Soul (PS)
Against Me! (US)
Atomikylä (FI)
Auðn (IS)
AV AV AV (DK)
AyOwA (DK)
Dub De Gaita – Los Gaiteros De San Jacinto (CO)
Fugleflugten (DK)
High On Fire (US)
Modest (DK)
Noah Carter (DK)
Odd Couple (DE)
Oranssi Pazuzu (FI)
Pert Near Sandstone (US)
PH/Mr Peter Hayden Band (FI)
Priests (US)
Rag'n'Bone Man (UK)
Rüfüs (AU)
ShitKid (SE)
Show Me the Body (US)
Silvester (DK)
Snow Boyz (NO)
Ştiu Nu Ştiu (SE)
The Kutimangoes (DK)
Tvivler (DK)
Foo Fighters, The Weeknd, Arcade Fire, Solange, Trentemøller, G-Eazy, Moderat/Modeselektor (performing together for the first time ever), Blink-182 and Justice are among the acts already announced for Roskilde Festival 2017.
---
Don't forget to follow our Spotify Playlist: