Justin Bieber ain't no rookie anymore
|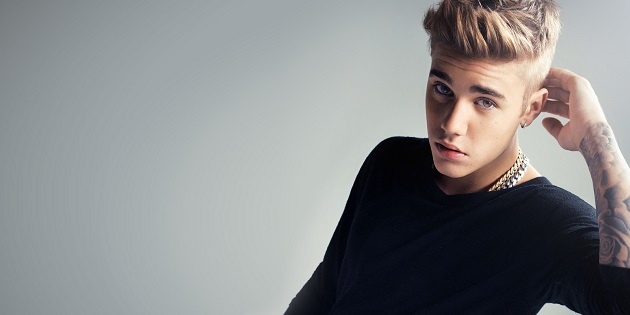 For a long time, you couldn't tell your friends you were listening to Justin Bieber as an adult. Like Selena Gomez, Britney Spears and these kind of child stars, this was for the teenagers, no more no less. Time has passed and as these child stars grew up, so did the audience and Bieber ain't for teenagers only anymore. Bieber is HOT, we visited his gig in GelreDome, Arnhem, The Netherlands this Saturday.
In Arnhem Bieber performed two gigs and the management made it quite clear there was no time for delay. The show started on time and ended in time. Last time he performed in Arnhem, 2013, the show started an hour late. Thousands of parents had to keep waiting outside and costs for the delay were sent straight back to Bieber's management.
Almost 35.000 fans bought a ticket for the sold out gig and with a soft 'Mark My Words', Justin entered the stage, standing in a glass cage which was raised off the stage into the air, symbolizing the glass life he lives. Days before the shows in Arnhem many photographs were released in social media of him showing up in supermarkets, golfcourses, soccerfields, and more in the Netherlands. As fast as the glass cage raised, it fell back in the stage again, giving Bieber a minute to refresh and re-enter the stage by a nearby riser, one of the many Bieber used in his show.
The following show was truly a play of sound and vision, dance and lasers. No expenses were spared, for the 'Purpose' Tour and of course all hits played. Old songs, and new songs from his latest album 'Purpose'. All on a stage continuously changing, with risers, visual walls, extra stages flying over the audience, and Cirque du Soleil-like performances. Bieber directed all the action from second to second by Bieber and even when he went offstage to change clothes, his dancers took over the show, and not a single dull moment the whole night.
The true Beliebers were screaming from beginning till end, and for the elders among us: you may compare it with Elvis, the Beatles or The Rolling Stones in the 60's. Indeed…
No, Justin Bieber ain't no onedayfly, clearly. Of course, he will always be a little bad boy, but he has grown up. Performing some slow songs on acoustic guitar, respecting the audience, and a great band supporting the singer. There was even a moment of national fame for some concert fans, every gig he invites 4 teenagers on stage to dance. Four teenagers who qualified out of thousands of contestants were able to perform their dance in Bieber's 'Children'. A moment Ninthe, Delphine, Ymani and Luna will ever forget.
No, Justin Bieber ain't no child star anymore. The Bieber grew up and is a true adult now. His show ain't no simple performance, but Bieber showed he can and will use everything in his power to show he is the Canadian King of Pop. As an adult it ain't no shame anymore to listen to his music or visit a Bieber gig. Or like the Monkees sang: "And then I saw his show, now I'm a Belieber!"
---
Don't forget to follow our Spotify Playlist: