James Taylor's Holiday Classic, James Taylor At Christmas, To Be Released On Vinyl
|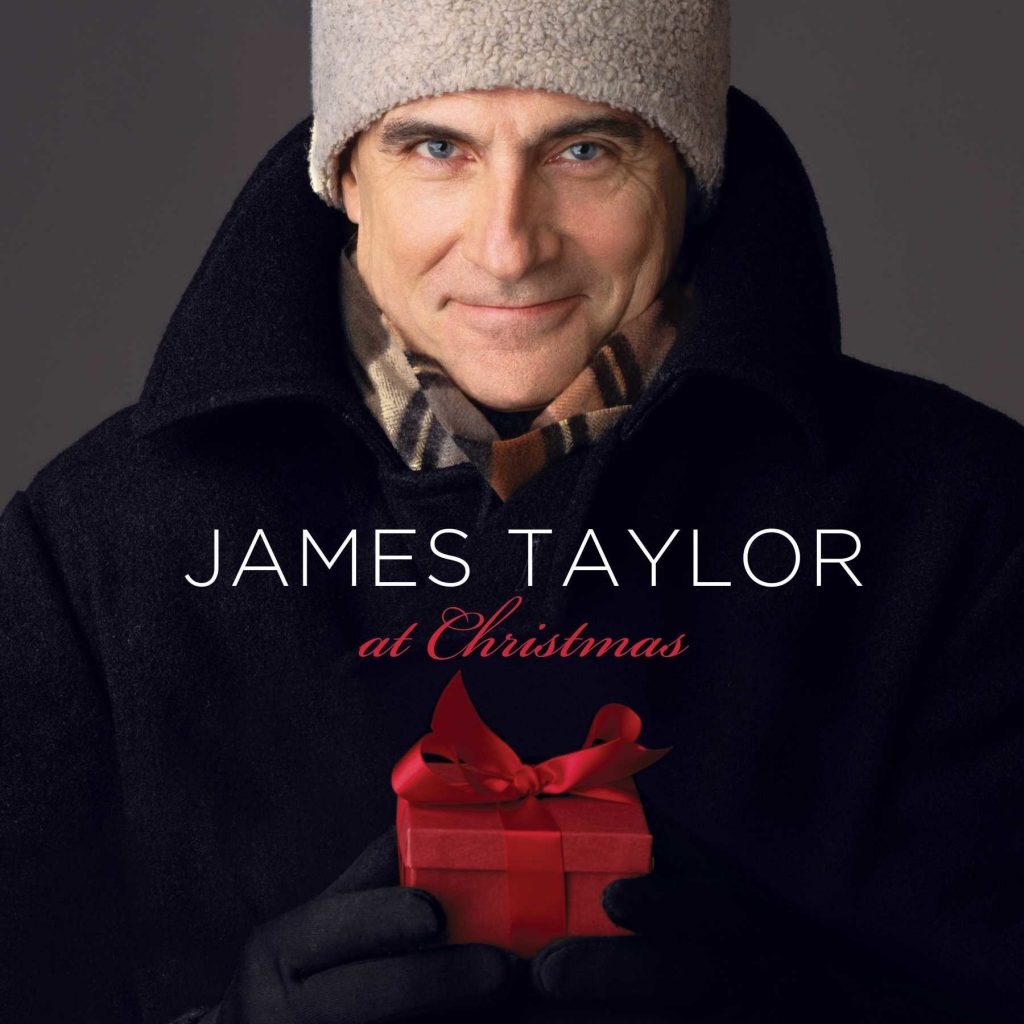 In celebration of its 10th anniversary, James Taylor's holiday classic, James Taylor At Christmas, will receive its vinyl debut just in time for the holiday season, ensuring you'll have the perfect record to spin on the turntable to soundtrack your festivities. The record, which will be available on black 150-gram vinyl, will be released September 23 via Universal Music Enterprises.
James Taylor At Christmas is a collection of 14 timeless holiday classics recorded by five-time Grammy®-Award winner and Rock and Roll Hall of Fame inductee James Taylor throughout the years.  Taylor puts his spin on seasonal favorites, offering up his jazzy renditions of "Winter Wonderland," featuring famed trumpeter Chris Botti, and "Santa Claus Is Coming To Town," his unique take on "Jingle Bells," a heartwarming rendition of "The Christmas Song" (Chestnuts Roasting On An Open Fire), and a moving version of George Harrison's "Here Comes the Sun" which Taylor recorded with cellist Yo-Yo Ma. Other tracks include his playful duet with Natalie Cole ("Baby, It's Cold Outside"), a cover of Joni Mitchell's "River," his take on the spiritual "Go Tell It On the Mountain," "Mon Beau Sapin," a French rendition of "O Christmas Tree," and to cap off the year, the New Year'sclassic "Auld Lang Syne."
As a recording and touring artist, James Taylor has touched people with his warm baritone voice and distinctive style of guitar-playing for more than 40 years, while setting a precedent to which countless young musicians have aspired. Over the course of his celebrated songwriting and performing career, Taylor has sold more than 100 million albums, earning gold, platinum, and multi-platinum awards for classics ranging from Sweet Baby James in 1970 to October Road in 2002. In 2015, Taylor released Before This World, his first new studio album in 13 years, which earned him his first ever #1 album on the Billboard Charts and a Grammy® nomination for Best Pop Vocal Album. He has won multiple Grammy Awards® and has been inducted into both the Rock and Roll Hall of Fame and the prestigious Songwriters Hall of Fame. In 2012, Taylor was awarded the distinguished Chevalier of the Order of Arts and Letters by the French government and the National Medal of Arts by President Barack Obama in a White House ceremony. In November of 2015, Taylor was presented with the Presidential Medal of Freedom, the Nation's highest civilian honor.
JAMES TAYLOR AT CHRISTMAS TRACK LISTING:
SIDE A
1.  Winter Wonderland (Featuring Chris Botti)
2.  Go Tell It On The Mountain
3.  Santa Claus Is Coming To Town
4.  Jingle Bells
5.  Baby, It's Cold Outside (Featuring Natalie Cole)
6.  River
7.  Here Comes The Sun (Featuring Yo-Yo Ma)
SIDE B
8. Have Yourself A Merry Little Christmas
9. Some Children See Him
10. Mon Beau Sapin
11. The Christmas Song (Chestnuts Roasting On An Open Fire) (Featuring Toots Thielemans)
12.  Who Comes This Night
13.  In The Bleak Midwinter
14.  Auld Lang Syne
---
Don't forget to follow our Spotify Playlist: