Beth Hart announces new album
|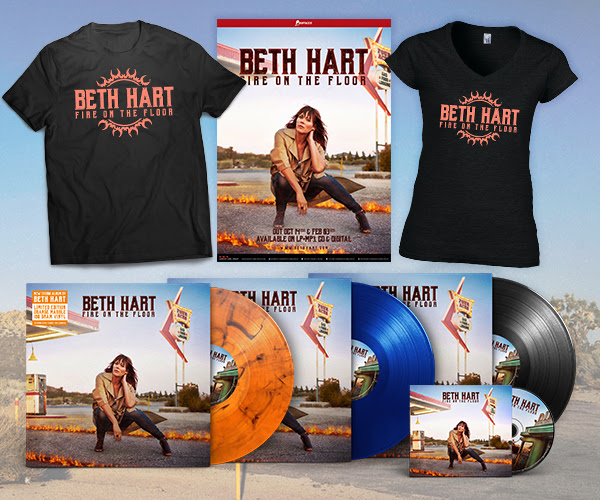 On October 14, Provogue will release Beth Hart's new studio album "Fire On The Floor" in Europe, Australia and New Zealand. US and Canada…We're sorry, but you'll have to wait until February 3, 2017 to get the new album. We split the release date to coincide with Beth's tour schedule.
Hop over to to the Beth Hart Store, to get the new album on CD, vinyl or limited edition blue vinyl. We also made a specially designed Fire On The Floor logo shirt, both for ladies and men.
The blue vinyl will be limited to 300 copies and will only be available online.
To make up for the long wait, we're offering a special item for our US and Canadian fans: A limited edition orange marble vinyl, which can be ordered with a specially designed Fire On The Floor t-shirt.
There will be only 100 available in the US store, so act fast!
---
Don't forget to follow our Spotify Playlist: