Teenage Fanclub premiere 'I'm In Love' video
|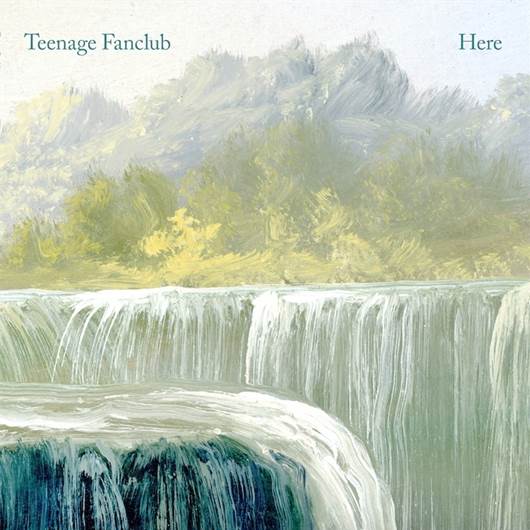 With the release of their hugely-anticipated tenth album 'Here' just over six weeks away, Teenage Fanclub have premiered a video for first single, 'I'm In Love'.
The video was shot by Donald Milne and Brian Sweeney in and around Edwyn Collins' new Clashnarrow Studios in the far North West of Scotland where the band had gone to record some b-sides. As well as performing the track, the band can be found showing off their impressive football skills on the beach and will doubtless strike fear into Scotland's finest 5-a-sides. Fannies fact fans will also note that this is the first Teenage Fanclub video to feature members of the band since a DIY effort for the song 'Dumb Dumb Dumb' in 2001.
Released on the 9th September, 'Here' is the the effortless work of a band entirely confident in their own craft – the consolidation of nearly three decades of peerless songwriting and almost telepathic musicianship amongst the band's three founder members: Norman Blake, Raymond McGinley and Gerard Love. Recorded with the band's soundman David Henderson alongside regular drummer Francis Macdonald and keyboard player Dave McGowan in three distinctly different environments (initially at Vega in rural Provence, then at Raymond's home in Glasgow before mixing at Clouds Hill in the industrial heart of Hamburg), it's a record that embraces maturity and experience and hugs them close.
As ever, song-wise the Fanclub present a textbook representation of democracy in action, the record offering four each by Blake, Love and McGinley. From the almighty chime of opener 'I'm In Love' through 'The First Sight's ecstatic soul-search and the paean to unerring friendship 'With You', 'Here' is a a collection of twelve songs about the only things that truly matter – life and love.
Teenage Fanclub will be touring the UK extensively throughout the Autumn, including two London (Islington Assembly Hall & Electric Ballroom) and two Glasgow (Barrowland and ABC) shows which sold out within days of going on sale. The band will also be making an exclusive appearance at this year's End Of The Road festival in September, as well as heading to Canada and the States for a full run in UK in October.
---
Don't forget to follow our Spotify Playlist: