Michael Kiwanuka Announces North American Tour in support of new album
|
Michael Kiwanuka is excited to announce that he'll be touring North America this fall in support of his sophomore album Love & Hate (out now via Interscope Records.) The album itself has already accrued critical acclaim, with Associated Press stating, "Most of the album's 10 songs are rooted in Kiwanuka's acoustic guitar and warm, expressive voice. It's a solid foundation for the souped-up arrangements and can even bear with grace the heaviness in the shame, deception, loss and hurt of the lyrics." Kiwanuka's live show only serves to enhance the beautiful and carefully crafted album, and is not to be missed when in your town.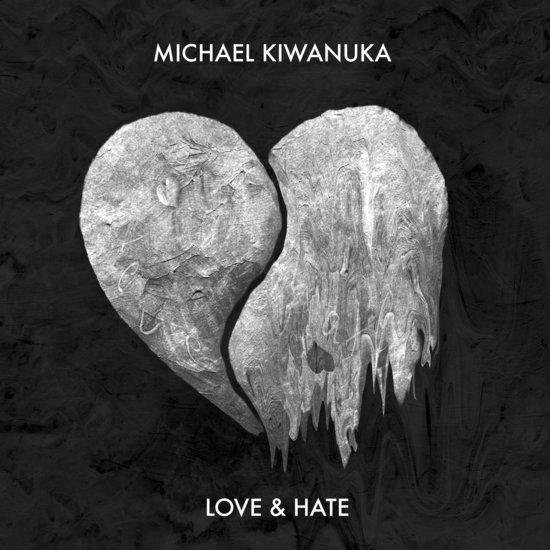 Kiwanuka made waves with his first single off the album 'Black Man in a White World," with Paste Magazine comparing the track to classics like Marvin Gaye's 'What's Going On' and admitting "Michael Kiwanuka wasn't reaching for subtlety… 'Black Man in a White World' is an uptempo hymn set to handclaps, featuring funky guitar licks and a Motown string section."
The album was recorded in Los Angeles and London and produced by Grammy Award winning Brian Joseph Burton, AKA Dangermouse, and young up-and-coming producer Inflo. Check out title track 'Love & Hate' here. Honest, unabashed, and ambitious, this new record is Kiwanuka emerging from the emotional cocoon of his first album, ready to secure his position as one of the most exciting and renowned talents of our time.
Music from Love & Hate will be included in Baz Lurhmann's new musical drama television series "The Get Down" which premieres worldwide on Netflix August 12th. Told through the lives and music of a ragtag crew of South Bronx teens, The Get Down is a mythic saga of the transformation of 1970s New York City.
From Baz Luhrmann: "Michael Kiwanuka's music came into my life the same time we were evolving the story of The Get Down. While we've worked with many of the great classic artists from hip-hop, soul, and dance, Michael's music was perfect to illuminate our main character of Books, who like Michael himself, is stepping out into the world asking questions: who is he, where is he going, what is life about? The Get Down's musical palette makes use of many classic tracks from hip-hop, soul, disco, and punk but we're also creating new works. What I find remarkable, is while his songs are immediately fresh on first listening, you have a feeling that they're somehow classics that you've been hearing for years. I guess this only speaks to the influence of his heroes Otis Redding, Issac Hayes, Jimi Hendrix, and Marvin Gaye, all iconic music figures performing and recording at the time that our story is set."
Michael Kiwanuka Live:
November 27, Underground Arts, Philadelphia, PA
November 28, 9:30 Club, Washington, D.C.
November 29, Royale Nightclub, Boston, MA
November 30, Webster Hall, New York, NY
December 2, Phoenix Concert Theatre, Toronto, ON
December 3, Park West, Chicago, IL
December 4, Cedar Cultural Center, Minneapolis, MN
December 7, Imperial Vancouver, Vancouver, BC
December 8, The Showbox, Seattle, WA
December 11, The Fillmore, San Francisco, CA
December 12, The Fonda Theatre, Los Angeles, CA
---
Don't forget to follow our Spotify Playlist: