Odonis Odonis' 'Post Plague' album out now
|
Toronto underground staple Odonis Odonis broke out in 2011 with their scrappy, blown out debut, Hollandaze. The dynamic trio instantly began turning heads with their signature "industrial surf­gaze" sound. On their Polaris Prize nominated follow-­up Hard Boiled Soft Boiled, Odonis Odonis masterfully crafted a sonically divergent record that pushed their sound into new territory.


Odonis Odonis now have a new album out. 'Post Plague' is the 3rd album by this Canadian (Toronto) outfit. The album brings them into a new realm of industrial surf-gaze, the sound they are best known for since their Polaris Prize nominated sophomore album 'Hard Boiled Soft Boiled'. Odonis Odonis is coming out strong with Post Plague, releasing 3 singles in a month. 'Post Plague' is being released by 3 record labels worldwide: FELTE (U.S), Telephone Explosion (CAN) and on cassette by Geertruida (NL).
Odonis Odonis' latest epic, 'Post Plague', delivers a powerful blend of industrial, electronic and Sci­Fi. OO's post apocalyptic anthems construct scenes of sci fi horror and saturate them with industrial strength synth beats. Dean Tzenos' vocals sit clear and upfront, delivered with a foreboding intensity accented by his synth motifs and soundscapes. Denholm Whale's carefully crafted bass figures / electronic percussions are strategically placed like demolition charges throughout the sonic foundations of each track that Jarod Gibson, like some futurist architect, constructs.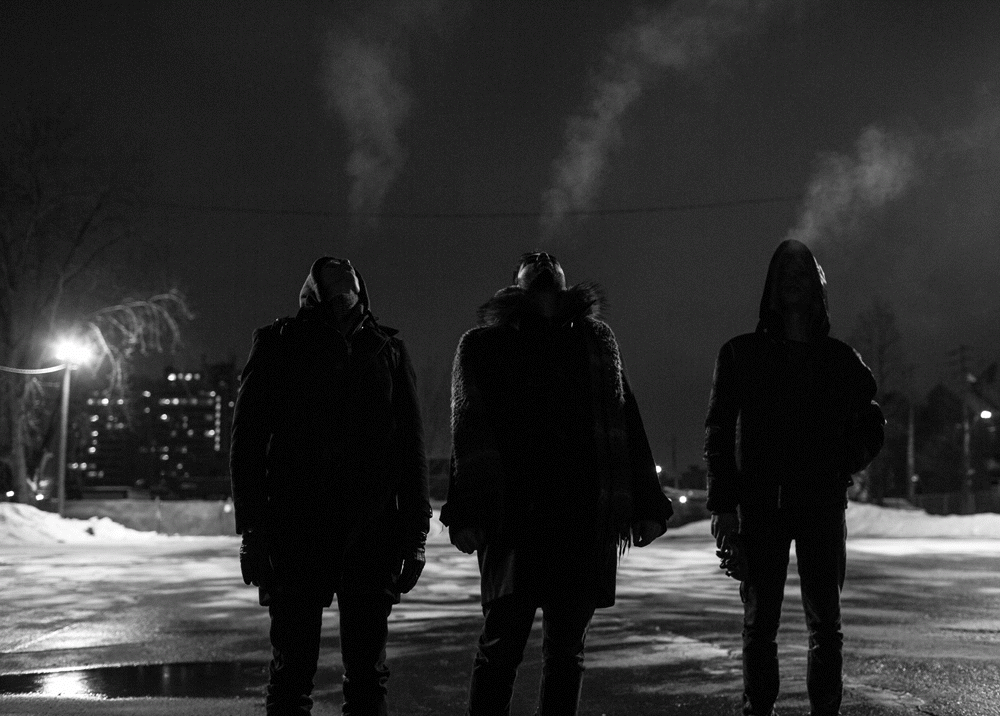 Upcoming Dates:
06/24 Toronto, ON – The Velvet Underground
07/06 San Francisco, CA – Rickshaw Stop
07/08 Oakland, CA – Nightlight
07/09 Long Beach, CA – 4th St. Vine
07/10 Los Angeles, CA – The Echo
07/15 Amsterdam, the Netherlands – Cinetol
07/16 Haarlem, the Netherlands – Patronaat
07/18 The Hague, the Netherlands – Centrum Den Haag
07/19 Zwijndrecht, Belgium – Kinky Star
07/20 London, UK – The Waiting Room
07/22 Paris, France – Super Sonic
07/27 New York, NY – Home Sweet Home
07/30 Brooklyn, NY – St. Vitus
08/19 Toronto, ON – Artscape Gibraltar Point
08/25 Ottawa, ON – House of Targ
08/26 Montreal, QC – Quai Des Brumes
---
Don't forget to follow our Spotify Playlist: