Martin Garrix presents epic new anthem 'Lions In The Wild'
|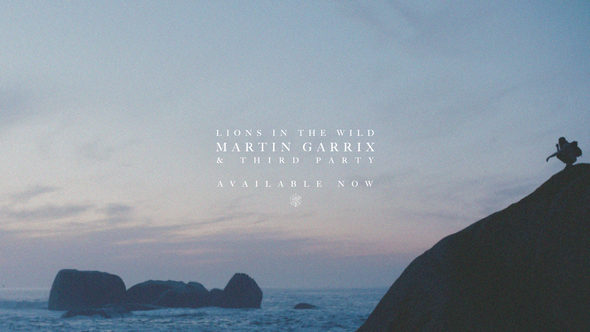 After the enormous success of Now That I've Found You (28 million plays and counting on YouTube, SoundCloud and Spotify alone), Martin Garrix presents his latest stunning creation alongside Third Party: the anthemic Lions In The Wild.
One of Garrix's most epic and ambitious productions to date, Lions In The Wild is powered by huge, triumphant orchestral breakdowns, laden with glorious strings and horns that create a highly emotive and cinematic atmosphere. The seriously catchy vocal takes those lush melodies to new heights. Garrix and Third Party of course amp things up with intense builds and FX and stomping beats while the track uses relatively few elements, they are all honed and beefed up to perfection to create a seriously full-sounding composition.
The track was debuted by Garrix at Ultra Music Festival in March, where he made history by becoming the youngest DJ of all time to close the main stage. He kicked off his set with it, before premiering a stunning nine new productions – garnering high praise from the press and fans alike. He also revealed recently that he has been working with full bands for the recording of his long-awaited debut album, and that sense of scale and ambition is indeed evident on this new belter.
The next few weeks see him play a string of dates in the US. He's also gearing up for a busy summer, not least with his seven-date Multiply residency at Ushuaïa in Ibiza set to draw thousands of excited fans every week. Look out for more details about who'll be joining him on the line-up – coming soon!
---
Don't forget to follow our Spotify Playlist: