Arjen Lucassen honoured as Virtuoso at the Progressive Music Awards 2014
|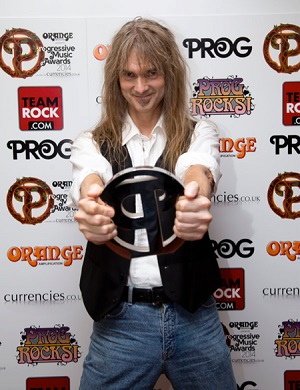 Last week saw the third annual Progressive Music Awards take place in London at The Underglobe, Shakespeare's Globe Theatre, and Dutch multi-instrumentalist and prolific musician Arjen Lucassen was awarded with the Virtuoso Award for his careers work.
He was presented his award by previous collaborator Damian Wilson (Threshold, Headspace) & sent a video message by Anneke Van Giersbergen with whom he is currently making an album under the name of The Gentle Storm.
Arjen joined a host of other high-profile winners on the night that included Peter Gabriel, Rick Wakeman, Andy Latimer of Camel & Transatlantic, who also performed live on the night.
---
Don't forget to follow our Spotify Playlist: