A Tribute to Prince' with Headliners CeeLo Green, Mark Ronson and Morris Day and The Time
|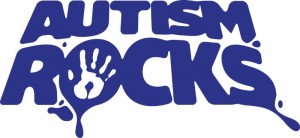 Autism Rocks, the UK-based charity, is honoring Prince with a tribute show featuring CeeLo Green, Mark Ronson and Morris Day & The Time on June 24th and 25th at the Hammersmith Eventim Apollo in London.
Just two years ago Prince performed as the headliner at the launch of the Autism Rocks charity in London. This special concert is part of Autism Rocks ongoing effort to raise awareness and funds for autism research, while commemorating the late musical legend who did so much for the Autism Rocks charity.
"We will always be grateful for all the support Prince has shown to the charity and the incredible shows he dedicated to Autism Rocks," said Sanjay Shah, the founder of Autism Rocks. "We feel tremendously privileged and are looking forward to hosting these concerts in his honor."
Sanjay Shah went on to explain: "Autism is the fastest growing developmental disorder in the world. It is our wish that people have a better understanding of the condition and that people on the autistic spectrum are fully supported and able reach their true potential."
To help raise awareness and funds for autism research, CeeLo Green will be performing live in Prince's memory. CeeLo was mentored by Prince and described his friendship with the music icon as the greatest accomplishment of his professional career. , CeeLo is known for his unique, soul voice and his hits "Forget You" and "Crazy".
Talented producer, DJ and music maker Mark Ronson's recent global smash, "Uptown Funk" has been referred to as an homage to the Minneapolis sound of both Prince and The Time, with Mark thanking Prince in his Grammy acceptance speech for the song.
Morris Day & The Time are also performing as a special tribute to Prince. The band was created by Prince in 1981, and Morris is renowned for his dynamic dancing and smooth yet gutsy vocals. Their song "Partyup" was covered on Prince's Dirty Mind album.
All proceeds from Autism Rocks' UK events will go to the Autism Research Trust which raises funds to support the Autism Research Centre at Cambridge University.
---
Don't forget to follow our Spotify Playlist: