Sam Smith forced to pay royalty's to Tom Petty for 'Stay With Me'
|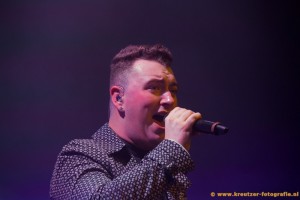 After fans heard similarities between Tom Petty And The Heartbreakers 'I Will Not Back Down' and Sam Smith's 'Stay With Me' Smith now has to pay royalties to Petty. The Sun reports that Smith and Petty have come to an agreement without court, 12,5% of the writing credits are for Singer Petty and composer Jeff Lynne.
"When Sam's track was originally released", a source said, "it was clear to a lot of musicians that there were notable similarities between the tracks. After it was pointed out to Sam's camp. They didn't try to fight it and amicably dished out royalties. It wasn't a deliberate thing, musicians are just inspired bu other artists and Sam and his team were quick to hold up their hand when it was officially flagged."
Smith has sold almost 4 million copy's of 'Stay With Me' globally and is nominated in the cattegories Best Pop Performance and Album of the Year at the 2015 Grammy Awards. Sam Smith is the only artist who has sold a million records in the UK and USA in 2014 with his debut album 'In The Lonely Hour'.
Compare the tracks for yourself here:
---
Don't forget to follow our Spotify Playlist: