Rufus Wainwright's Acclaimed Self-Titled Debut And 'Poses' Albums To Be Released In 2LP Vinyl Editions
|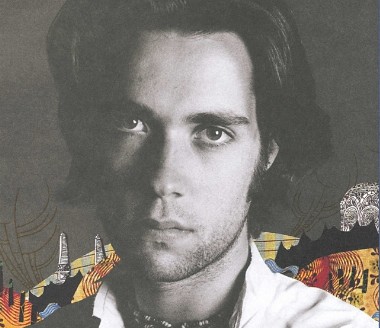 Rufus Wainwright's acclaimed debut album, Rufus Wainwright, and his sophomore album, Poses, will each be released in 2LP vinyl editions in gatefold packaging on May 6 by Geffen/UMe. Recognized by Rolling Stone as one 1998's best albums, Rufus Wainwright is highly sought after on vinyl, as it has never been widely released on LP. Selected by NME as a Top 10 album of 2001, Poses features "Cigarettes and Chocolate Milk" and Wainwright's stirring cover of Lennon/McCartney's "Across The Universe." The 2LP release of Poses marks the album's vinyl debut worldwide.
Rufus Wainwright, one of the great male vocalists and songwriters of his generation, has released seven studio albums, three DVDs, and three live albums. He has collaborated with artists ranging from Elton John, David Byrne, Mark Ronson, Joni Mitchell to Burt Bacharach. At the age of 14 he was named Canada's best young musician and later received the Juno Award for Best Alternative Album. His album Rufus does Judy recorded at Carnegie Hall in 2006 was nominated for a GRAMMY®.
His acclaimed first opera, Prima Donna, premiered at the Manchester International Festival in July 2009 and has since been presented in London, Toronto and BAM in New York. In 2010 Wainwright was commissioned by the San Francisco Symphony to compose and interpret "Five Shakespeare Sonnets," a five-movement song cycle that sets Shakespeare's "Sonnets" to orchestra and voice. They have since been performed worldwide by orchestras including the Chicago and Montreal Symphonies.
In 2010 he was the first artist to complete a 5 concert residency at the Royal Opera House Covent Garden in London. In Sept 2014 he had his debut with the London Proms at Royal Albert Hall and performed at the Last Night of the Proms in the Park.
Other recent achievements include the 2012 world premiere of Sing Me The Songs That Say I Love You: A Concert for Kate McGarrigle, the feature length music documentary that captured the May 2011 tribute concert honoring Rufus' late mother, the legendary Kate McGarrigle. In 2013 he sang for Billy Joel at the Kennedy Center Honors in Washington and September 2015 saw the Deutsche Grammophon release of a double CD recording of Prima Donna with the BBC Symphony Orchestra.
Rufus' next record, Take All My Loves: 9 Shakespeare Sonnets, will be released April 22nd on Deutsche Grammophon and the Canadian Opera Company has commissioned Wainwright's second opera, about Roman Emperor Hadrian, to premiere in Toronto in the Fall of 2018.
---
Don't forget to follow our Spotify Playlist: