Drummakid goes GOLD again!
|
During the Dutch tv show "Koffietijd", Akwasi, Ebenezer, Gerson Main, Rob Dekay, Drummakid and Marra Esco received a Golden Record for their song "Dorst".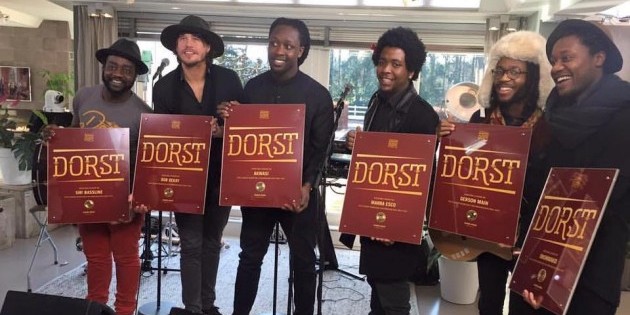 Record label Neerlands Dope stated that the song sold more than 15.000 copies on iTunes. The song "Dorst" is one of the twenty-three songs of the album "Daar Ergens" by Akwasi. The full album was produced by Drummakid and Marra Esco.
Last year Drummakid received his first Golden Record for his role in the "Lobi Da Basi album" from rapper Typhoon. This album sold more than 20.000 copies.
The future is looking very bright for Drummakid. 2016 will be the year of new releases, collabs and a lot of great performances. Stay tuned cause this "New Kid In Class" has a lot to bring and he definitely got "What U Need".
---
Don't forget to follow our Spotify Playlist: