Symphonic Rock Icons Renaissance To Tour The US & UK
|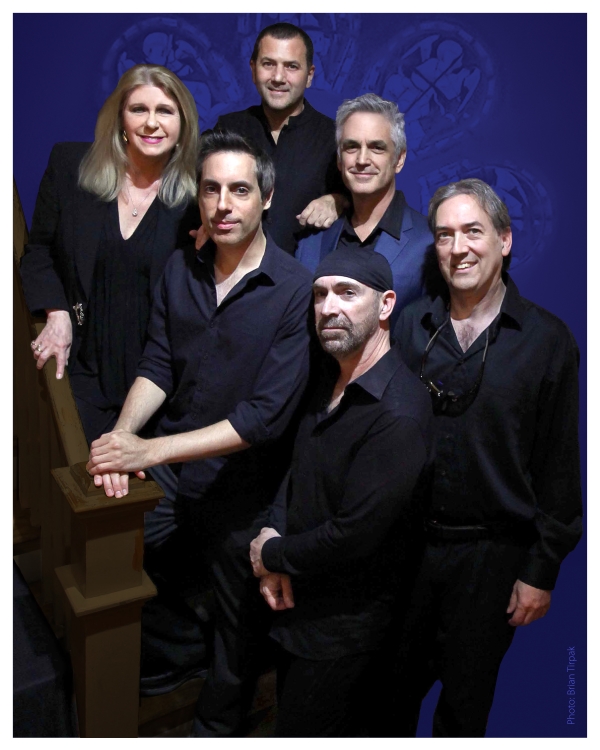 Symphonic rock icons Renaissance featuring legendary singer Annie Haslam will be performing in the US & UK in support of their new DVD release "Live at The Union Chapel"! Filmed at The Union Chapel in London UK on April 16, 2015 by Paul Green Productions, with lighting by Russell 'Tigger' Matthews, the DVD features Renaissance performing such favorite classics as "Carpet of the Sun", "Ocean Gypsy", "Mother Russia", "Ashes are Burning" and newer pieces "Symphony of Light" and "Grandine il Vento" to an ecstatic audience! The DVD is NTSC all-region, with LPCM stereo and Dolby Digital surround audio tracks. A Blu-Ray version is planned in 2016.
Renaissance is a band with a rich history unique unto themselves as progressive rock pioneers who rose from the ashes of the seminal UK rock band, The Yardbirds. Acclaimed for their unique blending of progressive rock with classical and symphonic influences, the band's career has spanned forty plus years spearheaded by the 5 octave voice of Annie Haslam and the masterful songwriting skills of Michael Dunford. They are widely considered to be the band that most successfully and routinely utilized the sound of a full orchestra in their recordings.
In the early years Renaissance toured Europe extensively. It wasn't long before influential progressive rock stations in the US, such as WNEW (NYC), WMMR (Philadelphia) and WHFS (Washington) were turning on America to Renaissance. Before too long the band started thrilling concertgoers on the world's most distinguished stages, from Carnegie Hall in NYC with the New York Philharmonic Orchestra, to the Royal Albert Hall in London with The Royal Philharmonic Orchestra and Royal Chorale Society. In 1978 they had a top ten hit in the UK with 'Northern Lights', which has become a classic radio favorite, still demanding regular airplay to this day.
The band eventually disbanded in the late 1980's at which time Annie Haslam launched a solo career. In celebration of the 40th anniversary of the original founding of Renaissance, Michael and Annie in 2009 decided to form a new touring band. More recently they have toured the UK, Belgium, Holland, Israel, Portugal, North America, Canada, Japan and South Korea and produced their first album in 13 years entitled "Symphony of Light". The album is a testament to the unforgettable melodies that Michael Dunford infused into his work, Michael died prematurely in 2012.
Renaissance toured Europe in April 2015, the first in over 35 years! The tour was very successful and the fans loved every minute!
The current personnel of Renaissance include: Annie Haslam lead vocals, Rave Tesar keyboards, Tom Brislin keyboards, Mark Lambert acoustic guitars, Leo Traversa bass guitar, and Frank Pagano drums.
Renaissance Winter 2016 US & UK Tour Dates:
USA
Feb 12 – The Birchmere – Alexandria, VA
Feb 13 – Keswick Theatre – Glenside, PA
Feb 19 – The Newton Theatre – Newton, NJ
Feb 26 – Renaissance on the Moody Blues Cruise Miami, FL
UK
April 14 – Trading Boundaries – Fletching
April 15 – Trading Boundaries – Fletching
April 17 – Opera House – Buxton
April 18 – The Stables – Milton Keynes
April 19 – Robin 2 – Wolverhampton
April 20 – Academy – Newcastle
April 21 – ABC – Glasgow
April 24 – Academy – Bournemouth
April 26 – Shepherds Bush Empire – London
---
Don't forget to follow our Spotify Playlist: