Elvis Birthday Celebration at Graceland January 7-10
|
Elvis fans from around the world will travel to Graceland in January to celebrate the king's birthday and kick-off a year-long celebration of the 60th Anniversary of Elvis' breakout year in music, film and television in 1956.  Special events include the opening of the new "Elvis In Hollywood" VIP exhibit, "The Auction at Graceland," the annual Birthday Proclamation on the front lawn and a performance by the Memphis Symphony Orchestra.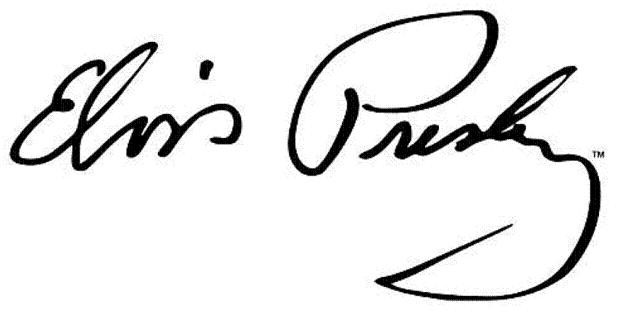 THURSDAY, JANUARY 7
New Elvis in Hollywood VIP Exhibit Opens
9:00 a.m. CST Graceland
The new 2016 VIP exhibit, "Elvis in Hollywood: From Teen Idol to Leading Man," opens for tours and will highlight Elvis' time on the silver screen. The exhibit will feature artifacts from Hollywood to tell the story of how Elvis transitioned from groundbreaking musical artist to Hollywood's highest-paid actor. Additional artifacts include wardrobe, personal scripts (featuring his own handwritten notes), rare behind the scenes photos and a variety of other Elvis memorabilia.
The Auction at Graceland
7:00 p.m. CST Graceland Archives Studio
Collectors, fans and pop culture enthusiasts will raise their paddles to bid in hopes of going home with a piece of Elvis history at the fourth Graceland-Authenticated "The Auction at Graceland," in the Graceland Archives Studio and online at GracelandAuctions.com. A highlight of the auction is the 1969 Custom Gibson Ebony Dove guitar Elvis played at the legendary Aloha From Hawaii concert televised worldwide via satellite in 1973, as well dozens of other concerts from 1971 to 1975, including concerts from the documentary film Elvis on Tour. The guitar, with an estimate of $300,000 to $500,000, is one of the most culturally-significant and celebrated guitars in music history.
Other highlights among the 126 authenticated artifacts include:
A 1958 handwritten two-page letter Elvis wrote to his friend

Alan Fortas

while he was stationed in

Germany

, estimated between

$30,000 – $50,000

The gold-toned microphone & cord used on stage by Elvis at the International Hotel in

Las Vegas

in 1969, estimated between

$10,000 – $15,000

The reel-to-reel original recording of the Louisiana Hayride show in which the famous phrase "Elvis has left the building" was first uttered by

Horace Logan

, estimated between

$10,000 – 15,000

Complete Elvis Presley Concert Film from the Memorial Auditorium Show in

Buffalo, NY

– Shot by Elvis on Tour Director

Robert Abel

. Estimate:

$25,000 – 35

Elvis Presley

14K "TCB" Necklace Gifted to Bodyguard Sam Thompson. Estimate:

$12,000 – 15,000

1970s Elvis Presley "TCB" Nautic Neostyle Prescription Sunglasses: Estimate:

$12,000 – 15,000
All of the items included in the auction have been thoroughly authenticated by Graceland Authenticated, the Graceland affiliated authentication and appraisal service for collectors and fans. Graceland Authenticated sets a new standard for pop culture authentication and appraisal to ensure pop culture artifact accuracy.
FRIDAY, JANUARY 8
Elvis Birthday Proclamation Ceremony
9:30 a.m. CST Graceland's North Lawn
Graceland/EPE officials and Memphis and Shelby County officials will celebrate with a birthday cake cutting and a proclamation of Elvis Presley Day. Fans who are unable to attend can watch the ceremony live via Elvis Presley's Graceland Livestream and on Periscope at Periscope.tv/visitgraceland or listen on Elvis Radio, SiriusXM Channel 19. Complimentary birthday cake & coffee will be served to all visitors starting at 10:30 a.m.at the Chrome Grille in Graceland Plaza.
Official Graceland Insiders Reception and Evening Graceland Tour
6:00 p.m. – 9:00 p.m. CST Graceland Plaza
A special birthday event reserved exclusively for members of the Official Graceland Insiders. Special guests will be pianist Glenn Derringer, who performed on the same Dorsey Brothers Stage Show program on CBS where Elvis made one of his earliest national network television appearances in March 1956; and June Juanico, a former beauty queen and an Elvis Presley fan from Biloxi, Mississippi, whom Elvis dated in 1955 and 1956.
SATURDAY, JANUARY 9
Fan Club Presidents' Event
10:00 a.m. – 12:00 p.m. CST Graceland Archives Studio
Elvis fans are invited to celebrate the work of Elvis Presley fan clubs during this special event. The event will also include guest speakers Glenn Derringer and June Juanico.
The Memphis Symphony Orchestra – Love Me Tender: The Great Elvis Love Songs
7:30 p.m. CST Cannon Center for the Performing Arts, downtown Memphis
The Memphis Symphony Orchestra will perform Elvis Presley love songs in this astonishing salute featuring fan-favorite Terry Mike Jeffrey.
SUNDAY, JANUARY 10
Hound Dog Tour: A Musical City Tour Celebrating Elvis By Backbeat Tours
1:00 p.m. CST Departs from BB King's Blues Club, 143 Beale Street
Join Backbeat Tours for an Elvis tribute tour with a twist! As unique as the man himself, the Hound Dog Tour takes a one-of-a-kind approach to sharing Elvis' legacy in a high-energy concert and sightseeing tour all rolled into one.
---
Don't forget to follow our Spotify Playlist: