Weezer announces new album "OK Human"
|
Totally unexpected, the American alternative rock band Weezer announced their new, fourteenth album. The album, which will be released next week, on Friday, January 29, will be entitled "OK Human" and will be released on Crush Music / Atlantic. The first single from the record is called "All My Favorite Songs".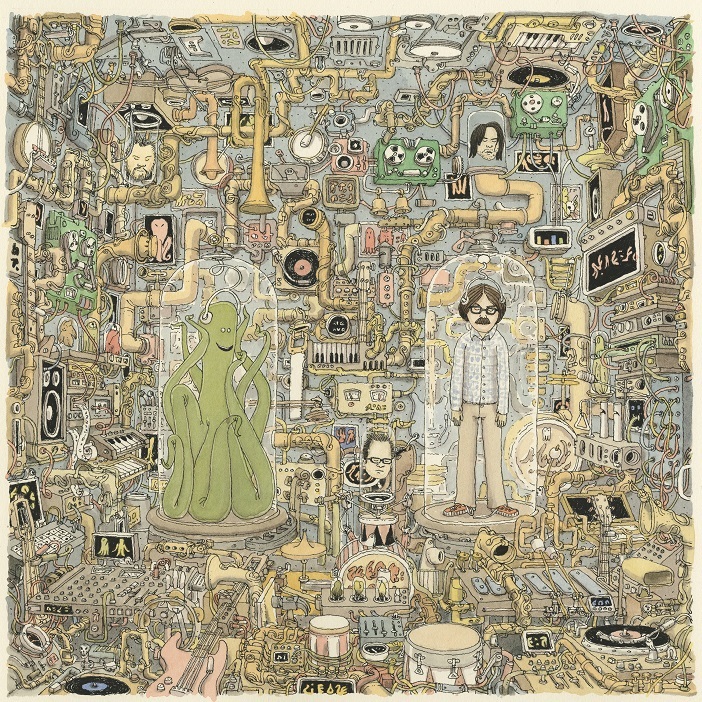 Anyone who follows the band knows that 2020 would be the year of Weezer. With "Van Weezer" the gentlemen paid homage to their favourite metal bands of all time, including Kiss, Black Sabbath, Metallica and of course Van Halen. However, that release fell into the water when the record as the Hella Mega Tour with Green Day and Fall Out Boy was postponed.
Last year frontman Rivers Cuomo was busy playing the piano and this time he took inspiration from another musical source, namely: "Pet Sounds" by The Beach Boys. Over the summer, Cuomo and the band – along with a 38-piece orchestra – held recording sessions using analog technology until the record was complete. The result is called "OK Human" and is a sneaky nod to Radiohead's "OK Computer".
On "OK Human" Cuomo takes us through his daily activities as he meditates on human contact and the lack in a year that allows us to see each other more than ever before but physically without contact.
Not only is it the first time that Weezer will release a full orchestra record, "OK Human" also features some of Cuomo's best and most personal songs he wrote over the past ten years. Every song on the record also gets brighter and more brutal thanks to the string and horn arrangements that producer Jake Sinclair and Rob Mathes took care of.
In addition to "Pet Sounds", "OK Human" also features influences from Harry Nilsson's "Nilsson Schmilsson"; Randy Newman's self-titled debut album; the stacked harmonies of The Carpenters records and even a touch of Francoise Hardy's album "Message Personnel". It is the only record ever made that becomes poetic about themes such as loneliness, disconnection and reaching middle age, alongside references to Mrs. Dalloway, BLACKPINK, the La Brea Tar Pits, Audible and Indian veggie take-out.
'OK Human' track listing:
All My Favorite Songs
Aloo Gobi
Grapes of Wrath
Numbers
Playing My Piano
Mirror Image
Screens
Bird With A Broken Wing
Dead Roses
Everything Happens For A Reason
Here Comes The Rain
La Brea Tar Pits
---
Don't forget to follow our Spotify Playlist: