Seed From The Geisha unveiled new single "Cast the anchor"
|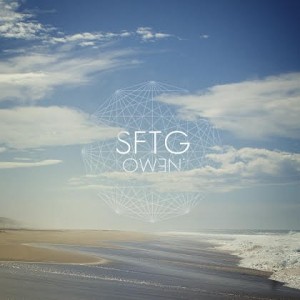 Almost five years after its first album 'Talk peace to the wolf', French Alternative Rock/pop/progressive outfit Seed From The Geisha is back to the business with a brand new full-length album called 'Point Nemo' coming out on December 5th for CD and Digital editions. In the meantime, the band just unveiled the debut single from the album with "Cast the anchor", available for streaming on SoundCloud.
Born in November 2007, somewhere around the Paris area, Seed From The Geisha is from its beginning a five-piece alternative/rock/pop/progressive band formed by Inigo (lead vocals), Guigs (drums), Ben (guitar), Tonio (guitar & vocals) and Nico (bass). Some gigs and the first demo recordings later, STFG released its debut full-length album called 'Talk peace to the wolf' (2011) through M & O Music label company (KinkyYukkyYuppy) and found its own musical path somewhere between APC, 30 Seconds to Mars, Tool, Oceansize, Thrice or Middle Class Rut.
In 2013, after the departure of Tonio, Remi completed the line-up of the band which spent two years of hard-working in order to write and record the second album, 'Point Nemo', produced by Guigs himself at Studio Sainte Marthe, Paris (Fishing With Guns).

---
Don't forget to follow our Spotify Playlist: