Armin van Buuren announced as special guest of Armada Captivating at Amsterdam Dance Event 2015
|
Armin van Buuren has been announced as the special guest of the Armada Captivating event. Armada Captivating is to complement the extensive list of parties during Amsterdam Dance Event 2015 on October 14th, where Armin van Buuren will be playing alongside Andrew Rayel, Heatbeat, John Dahlbäck, Jochen Miller, and many more.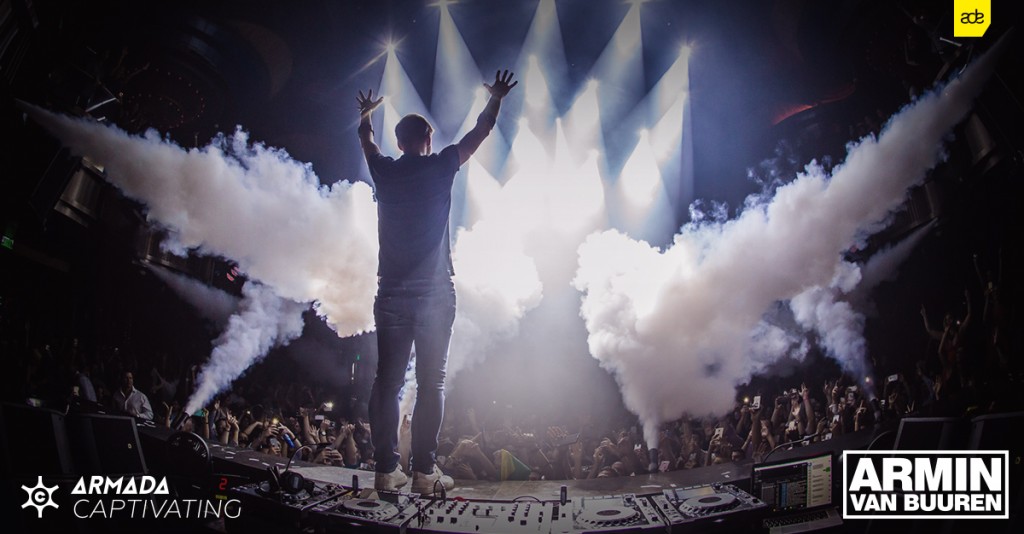 In the weeks leading up to the event, it was still unclear who the special guest would be, despite several rumors popping up that it was Armin van Buuren who'd be taking the special guest spot as his own. Now, however, it has been confirmed that the special guest is indeed Armin van Buuren, adding considerable weight to the already impressive line-up. In addition to the world-famous Dutch DJ and producer, a broad range of Electronic Music artists will be playing at the Armada Captivating event.
The Armada Captivating event is strongly intertwined with Armada Music sub label Armada Captivating. The imprint strongly focusses on giving bright talents a chance to shine, whilst harboring the very best quality in Electronic Music. As well as paying respects to the strong legacy of Trance music, Armada Captivating is home to the broad range of genres that is Trance and Progressive, as encapsulated by the Armada Captivating event.
Line-up Armada Captivating (in alphabetical order):
• Andrew Rayel
• Armin van Buuren
• David Gravell
• Disfunktion
• Heatbeat
• Husman
• Jochen Miller
• John Dahlbäck
• KhoMha
• Lush & Simon
• Mark Sixma
• Rodg
• Ruben de Ronde
• Sandro Silva
• (S)Haan
---
Don't forget to follow our Spotify Playlist: