Latin Songwriters Hall Of Fame to Induct Emilio Estefan, Myriam Hernandez, Gustavo Santaolalla, Alvaro Torres, Diego Torres and Hector Ochoa Cardenas
|
Musical giants Emilio Estefan, Myriam Hernandez, Gustavo Santaolalla, Alvaro Torres, Hector Ochoa Cardenas, and Diego Torres will become the latest Latin Songwriters Hall Of Fame inductees at the 3rd annual star-studded LA MUSA AWARDS to be held at The Fillmore Miami Beach Jackie Gleason Theater on Thursday October 15th, 2015. Hosted by Carlos Ponce.
Quincy Jones, Rita Moreno, Gloria Estefan, Dionne Warwick, Paul Williams, Alejandra Guzman, Beto Cuevas, Omar Alfanno, Lena Burke, Beatriz Luengo, Fantine, Yotuel, Cristian de la Fuente as well as exciting new artists Isabela Moner and Anthony De La Torre will be on stage at this year's Latin Songwriters Hall Of Fame 2015 LA MUSA AWARDS Induction Ceremony Directed by Richard Jay-Alexander and Conducted by Maestro Eduardo Marturet of the Miami Symphony Orchestra.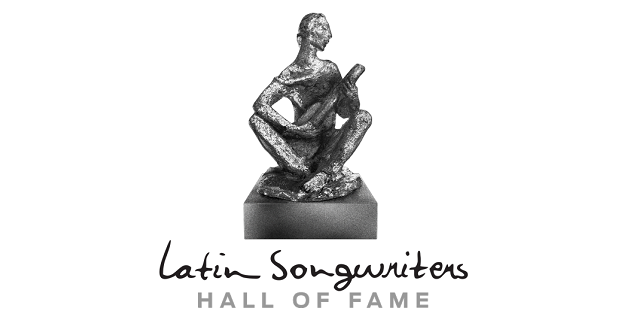 Latin Songwriters Hall Of Fame 2015 Inductees:
Hector Ochoa Cardenas (Colombia)
Emilio Estefan (Cuba)
Myriam Hernandez (Chile)
Gustavo Santaolalla (Argentina)
Alvaro Torres (El Salvador)
Diego Torres (Argentina)
The gala will recognize these legendary music creators and their unforgettable songs written in Spanish and Portuguese as well as feature moving tributes and musical performances by some of the industry's most important talents. Additional special honorees and presenters will be announced in the upcoming weeks.
---
Don't forget to follow our Spotify Playlist: